Cabin Kits
Aspen & Getaway
Do you need a cozy, no-frills log cabin to stay in while you are bird watching?  The Aspen or Getaway residential log cabin kit will be perfect for you.  It has all the charm of a small cabin with the convenience and privacy of two rooms, or one room and a private bathroom.
*Getaway offers living space and private bathroom.
*Aspen offers 2 private rooms with no bathroom.
Standard Floor Plan Layout (Customization Available)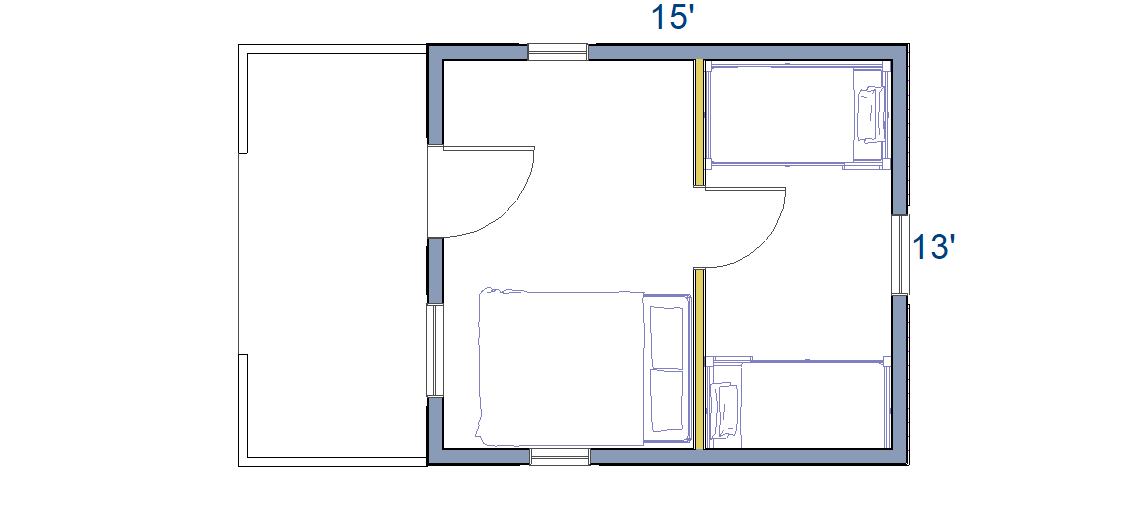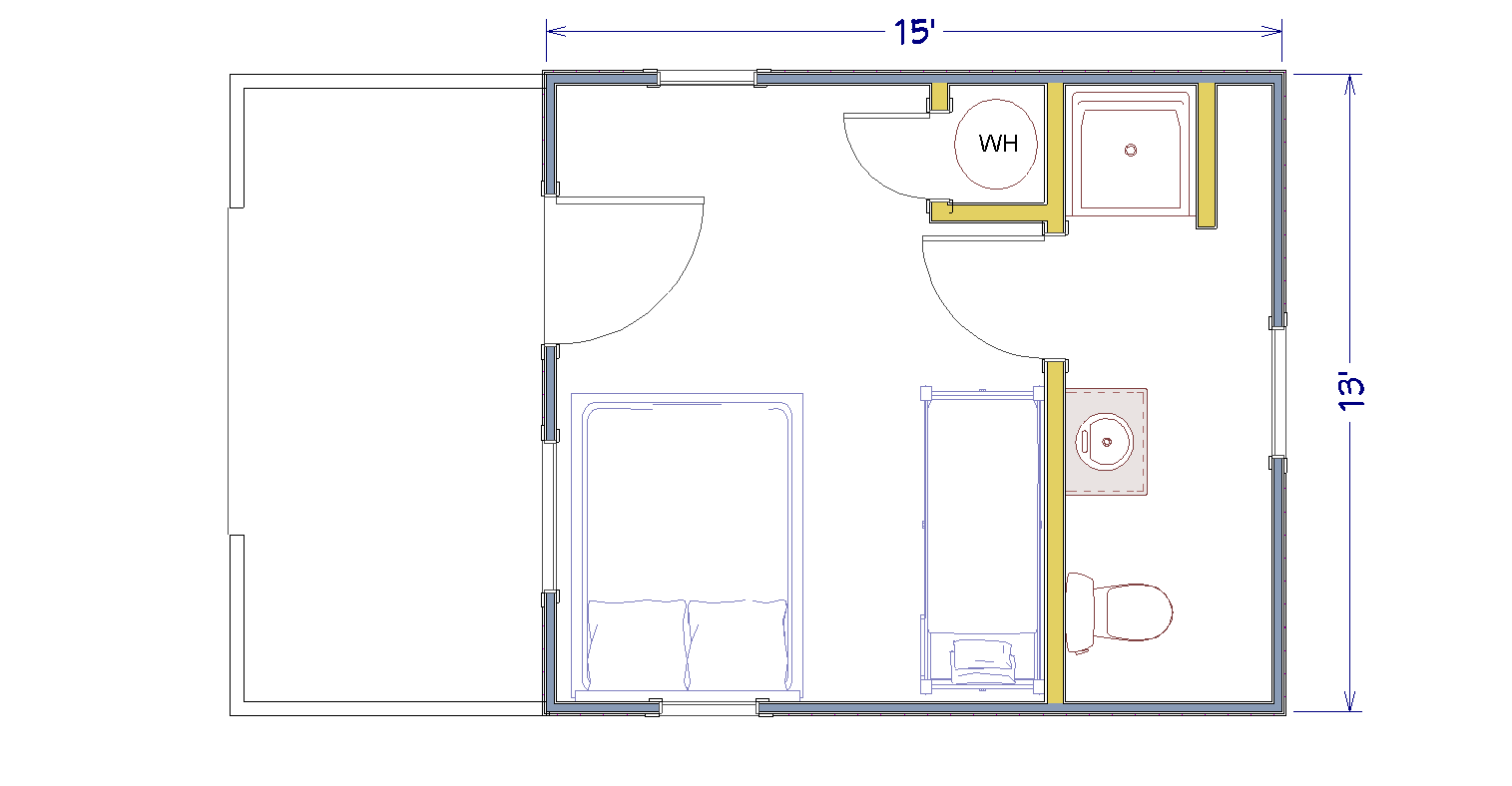 All images are for illustrative purposes only.  Pictured cabins may have been altered from original floor plan.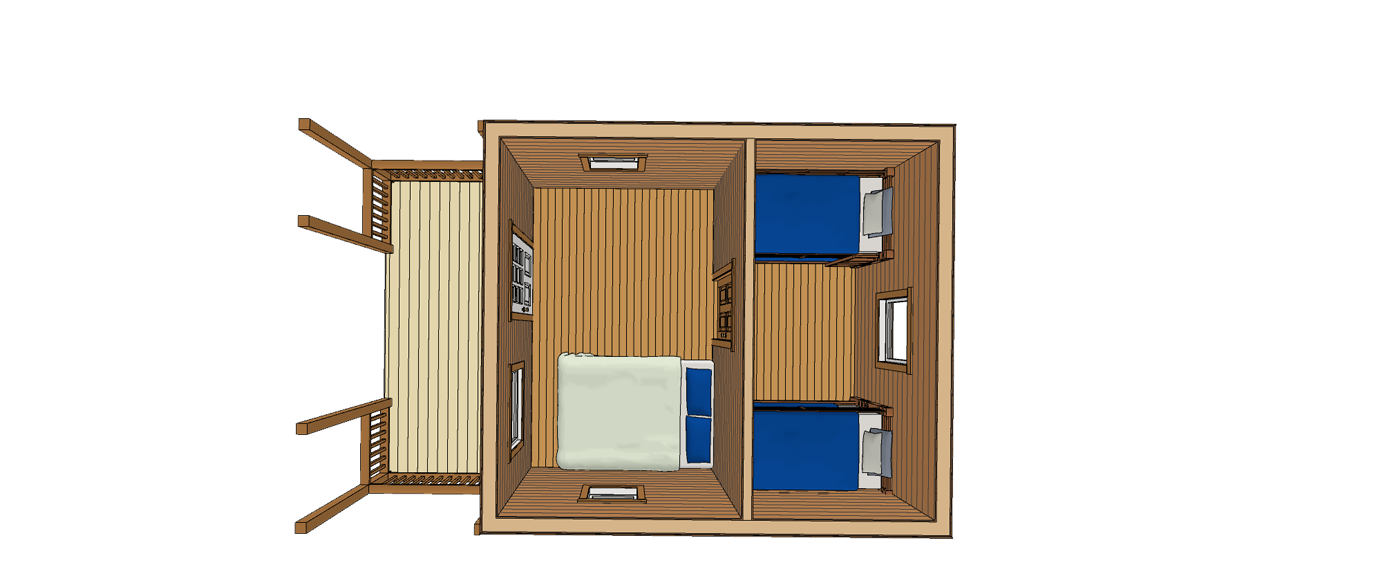 Cabins under 1100 SQF
What to Expect Inside
These space-saving rustic cabins still provide plenty of room to sleep six. The Aspen includes two built-in bunk beds with lots of open floor space between, as well as a double bed in main room. Even though these log cabin kits are basic, they can be heated and cooled so you can continue your observations throughout the year.