Planning & Budgeting For Your Log Cabin
As a savvy shopper, you understand the importance of performing your due diligence before making any major purchases.  We're sure you agree, it's better to do more research and homework early on in any cabin planning project, ensuring there are no unwanted surprises during the process!
We have broken down each stage of the planning of your new log cabin below; a handy checklist if you will help you stay on track, making sure every step in the process receives the attention it deserves.
Planning For Your Log Cabin
Is your land accessible to semi-trailers?
Do you have access to a forklift or other equipment to unload your kit?
What type of foundation do you plan on using?
Cinder Block: Log cabin skids must rest on a minimum of 4″ x 8″ x 16″ cinder blocks
Foundation: Conestoga anchored pier foundation
Poured/Block Basement: Must be used if you require a basement or crawl space
Concrete Pad: Your log cabin skids will rest directly on a concrete pad
Have you researched a foundation contractor?
Based on local codes, weather conditions, and soil types, Conestoga does not provide foundation services.  If you need assistance with what information a local foundation contractor will need to perform the work we will be happy to provide you with detail.
Who will assemble your log cabin kit?
We design all of our log cabin kits to be very easy to assemble, however, if you like, Conestoga does have construction teams available to perform the work.  Contact us for pricing and assistance with cabin planning.
Who will stain your new log cabin?
Stain, weather protectants or the application of either are not included in the price of your log cabin kit.
What type of heating system will you use?
Do you have electrical power run to the site?
What type of septic system will be used?
Financing You Log Cabin
How will you be paying for you log cabin kit?
Conestoga has a relationship wth American Log Mortgage as well as Wells Fargo, two of the financial leaders specializing in log cabin financing.
Choose your own lender for a mortgage or home equity loan to finance you log cabin kit.
Pre-Qualify Your Log Structure With Local Building Officials
Have you discussed your plans with local building officials?
We design all of our log structures using the International Residential Code (IRC-2015) or International Building Codes (IBC-2003) for commerical structures.  It's important to understand codes can vary between jurisdictions, making open communication vital in streamlining the process of assembling your log cabin kit.
Meet with your local officials to validate the structure as it pertains to your area's building codes.  You will also need a building permit so as not to experieince any delay during the building phase.
Conestoga will be happy to provide with you any infoormation your local building authorities may request.
*Sealed engineered plans by a certified engineering firm, authenticated with the state's engineering seal, are available at an additional cost.
Submit Your Plans To Receive Your Building Permit
You've: planned your budget, established financing, and met withyour local building authorities!
You can now submit the plans for your building permit!
*Conestoga is not liable for any of the results stemming from communication between the individual and their local authorities.  Unless otherwise noted by the individual, standard plans are supplied with all Conestoga structures.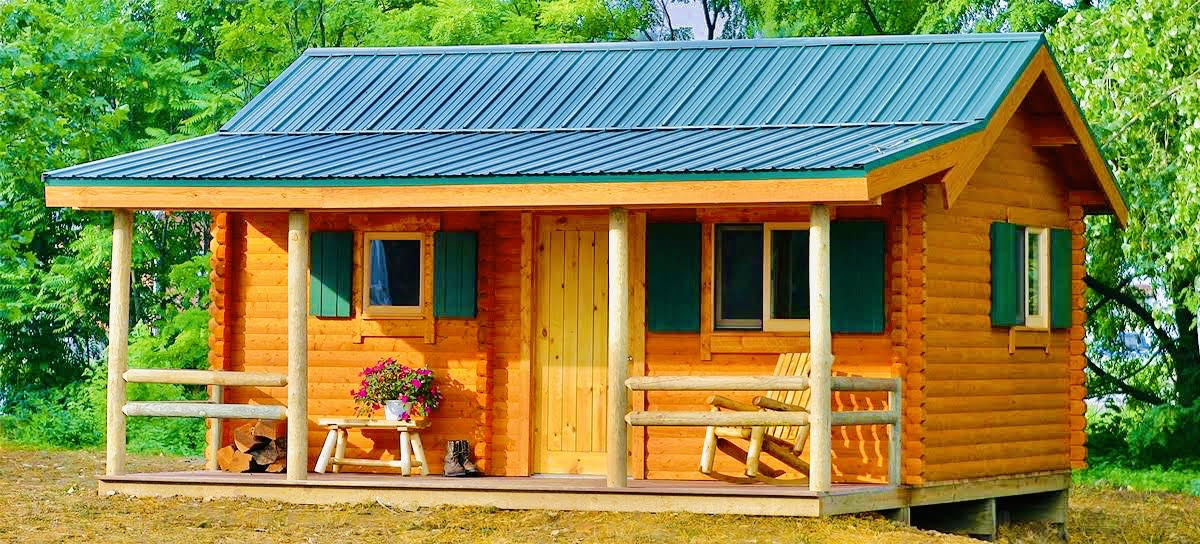 Call us to start planning