Log Cabin Bunkhouses
Elk Lodge
w/ Bath
The Elk Lodge Bunkhouse with Bath features two sleeping quarters on opposite ends of the cabin.  Each room will sleep six in bunk beds for a total capacity of twelve.  Both sides have their own convenient entrance.  The middle portion of the bunkhouse cabin houses two shower stalls and two toilets.  The shower stalls feature a changing area.  One sink is located in each bedroom.  The six foot deep covered front porch provides a shady hang out spot.
Sleeps 16 or 12
Choice of bathroom
Covered porch
Private bedroom or space for bathroom facilities
Standard Floor Plan Layout (Customization Available)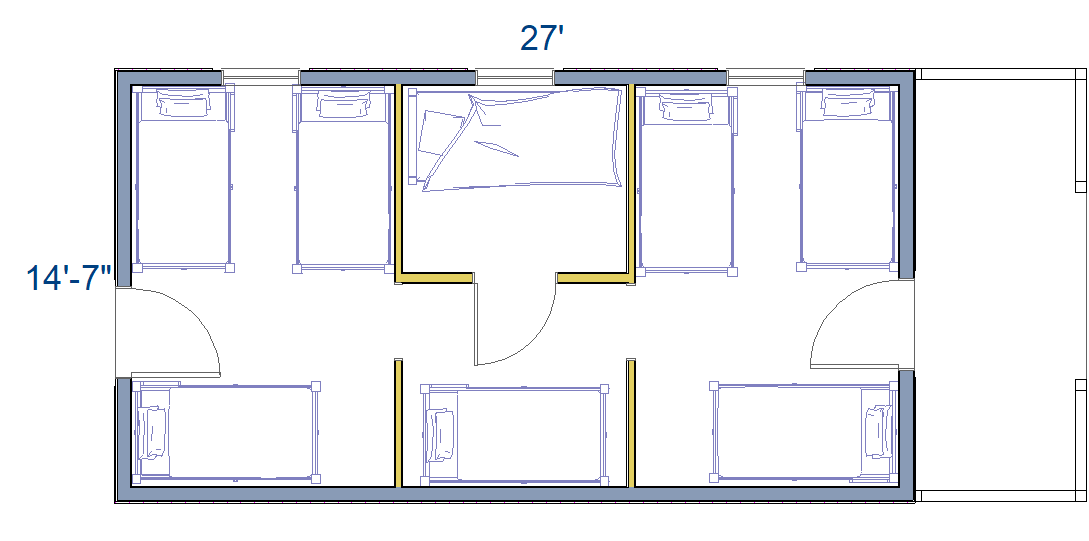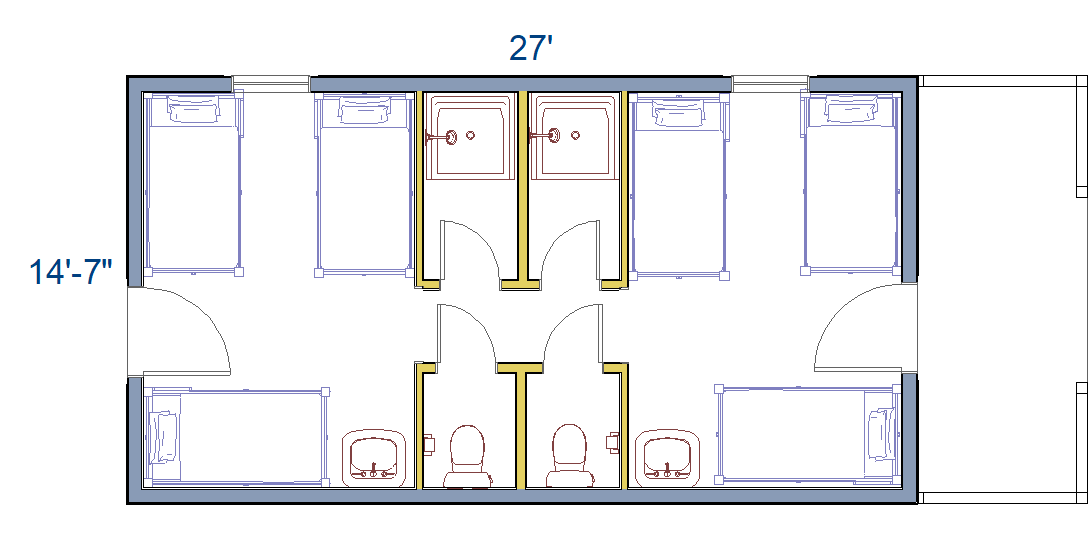 All images are for illustrative purposes only.  Pictured cabins may have been altered from original floor plan.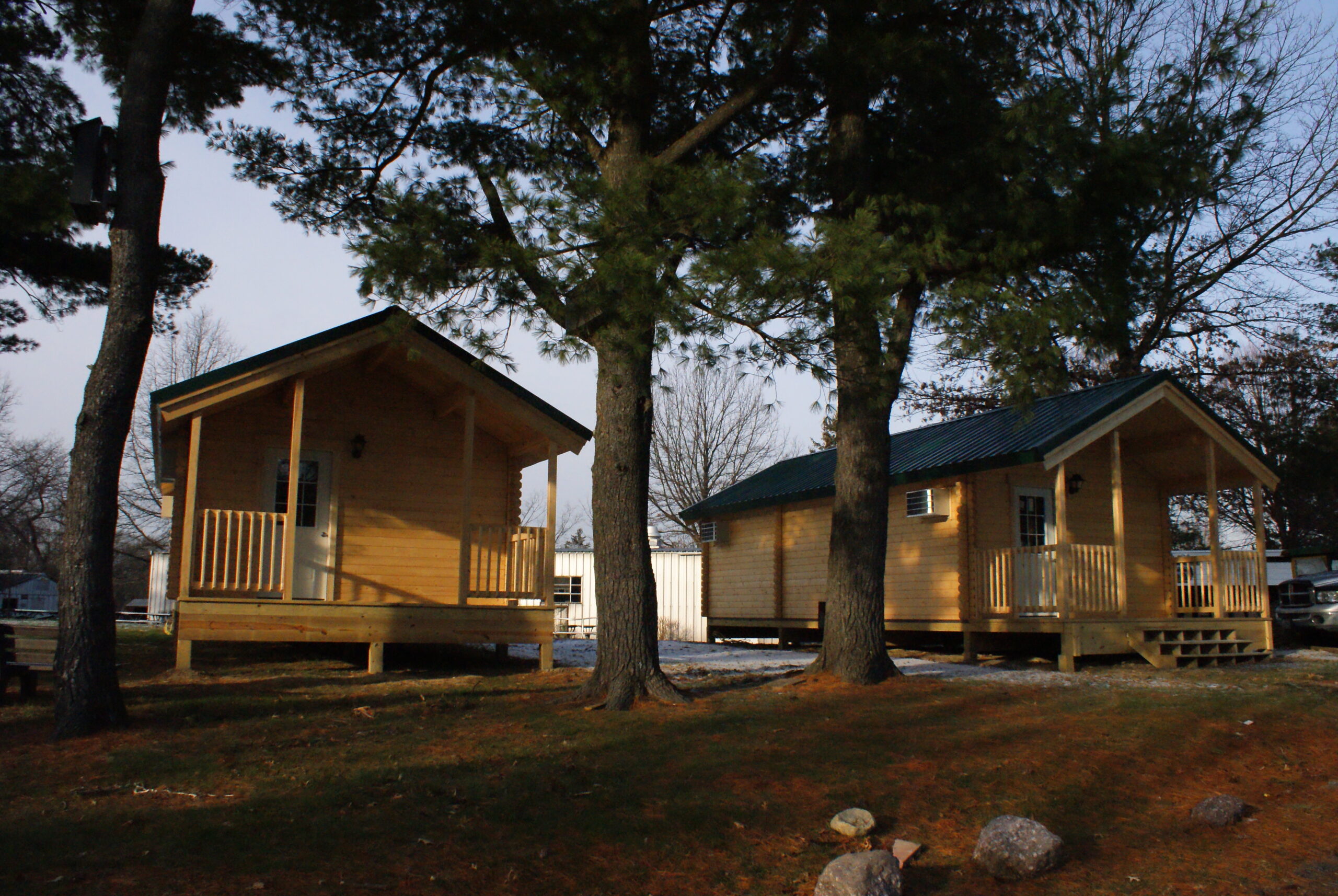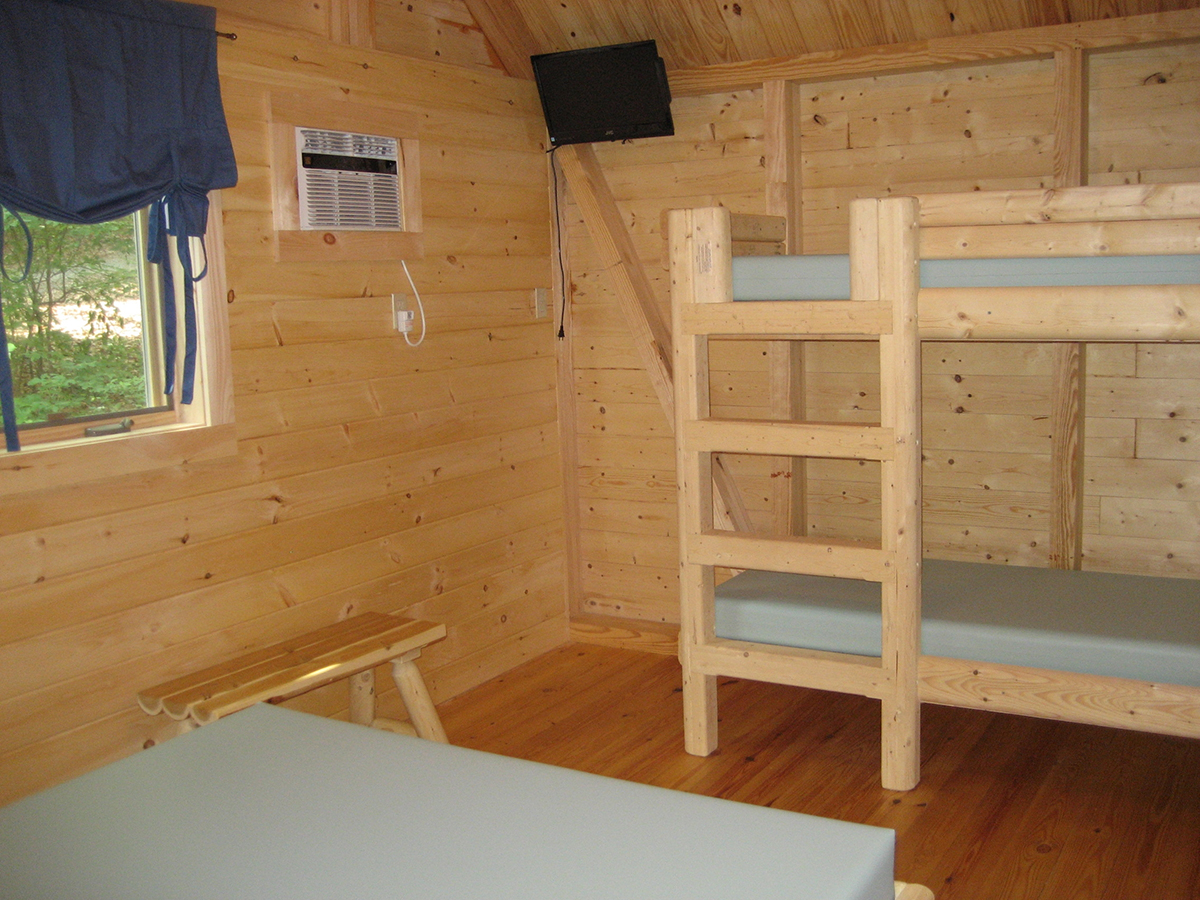 Bunkhouses
What to Expect Inside
Great for campgrounds that host groups such as scouts, church youth groups and family reunions.  Campers will enjoy the rustic log cabin experience.  Campground owners will appreciate the Elk Lodge's durability, low maintenance and beauty.