Log Cabin Bunkhouses
Explorer Bunkhouse
Just because the Explorer Bunkhouse Log Cabin Kit offers barracks-style lodging, it doesn't mean it sacrifices on style and comfort.  Vaulted ceilings and an incredible 980 square feet of space give campers space to spread out. 
Capacity to sleep 26
Open sleeping area
Half bathroom
Covered front porch
Standard Floor Plan Layout (Customization Available)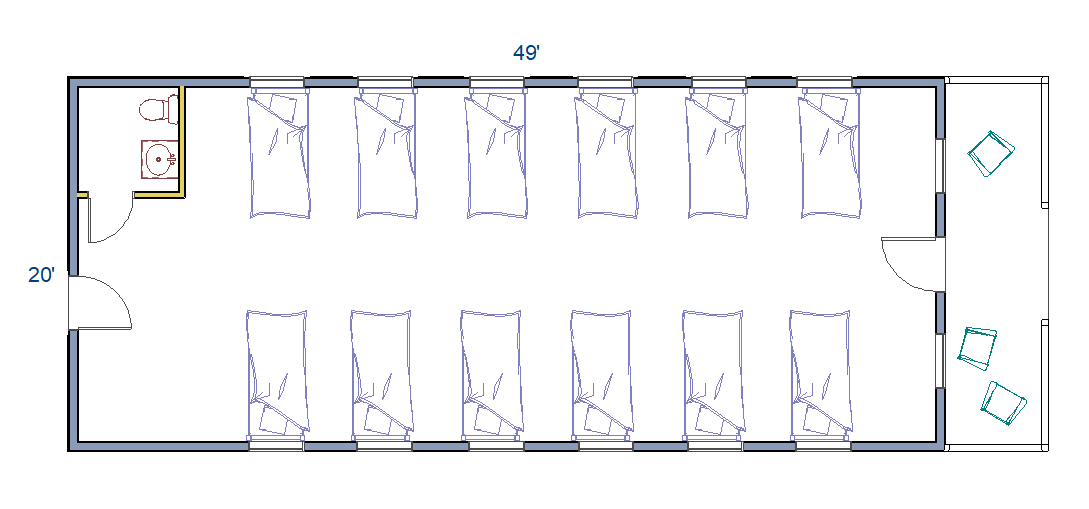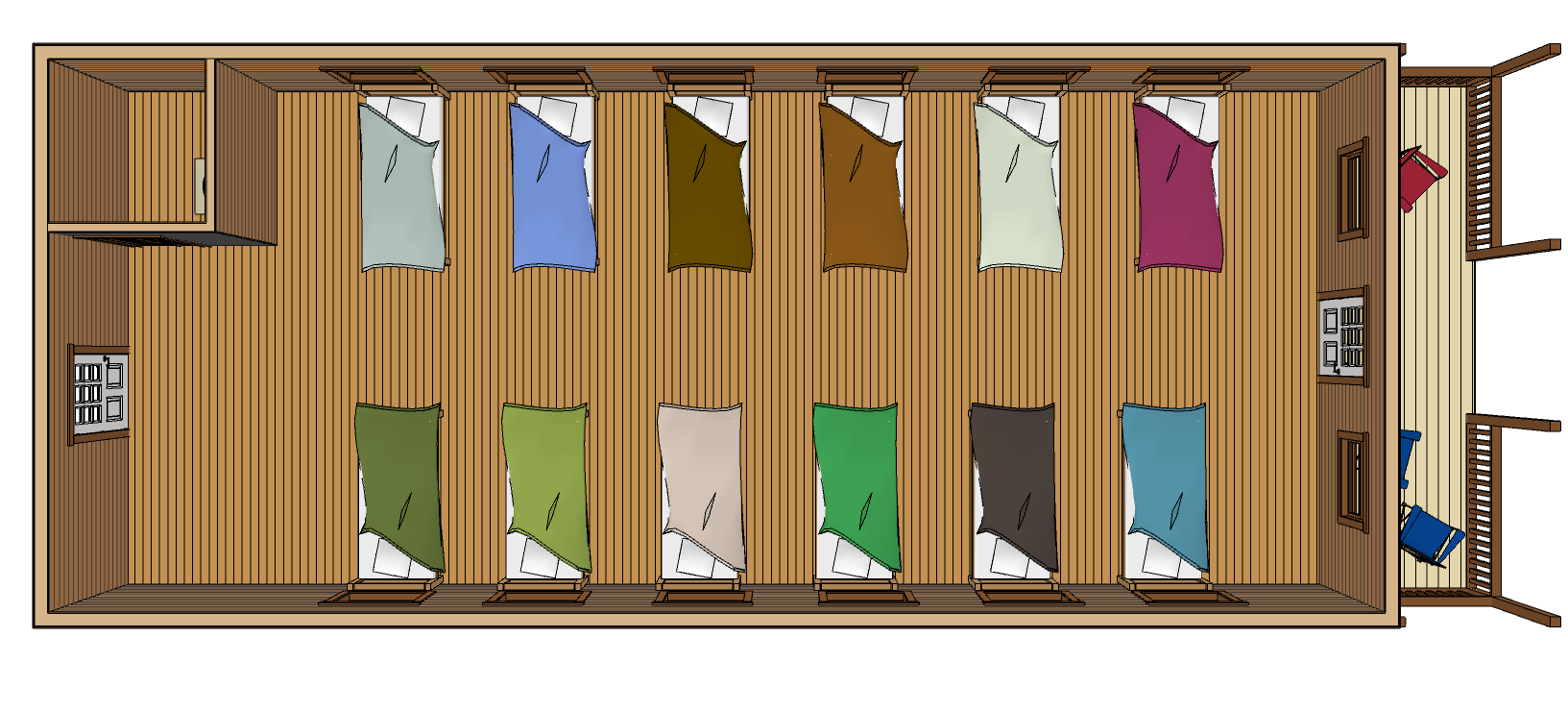 All images are for illustrative purposes only.  Pictured cabins may have been altered from original floor plan.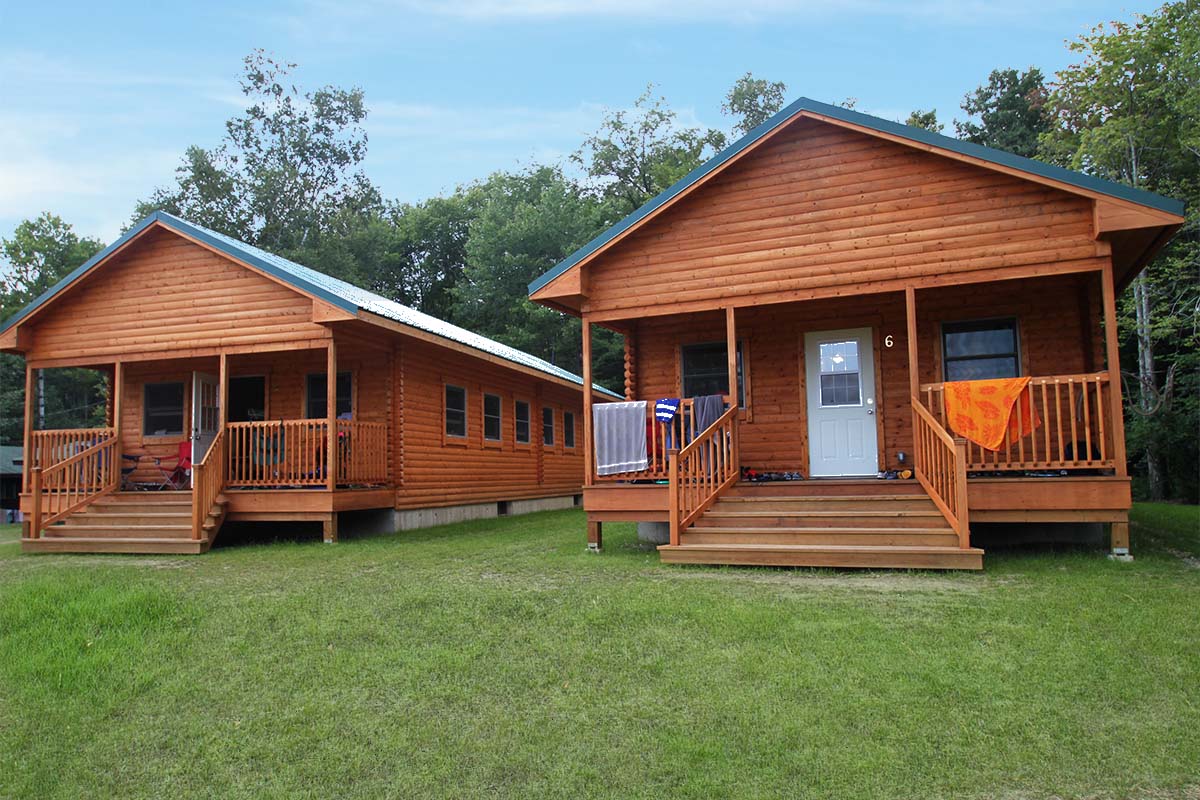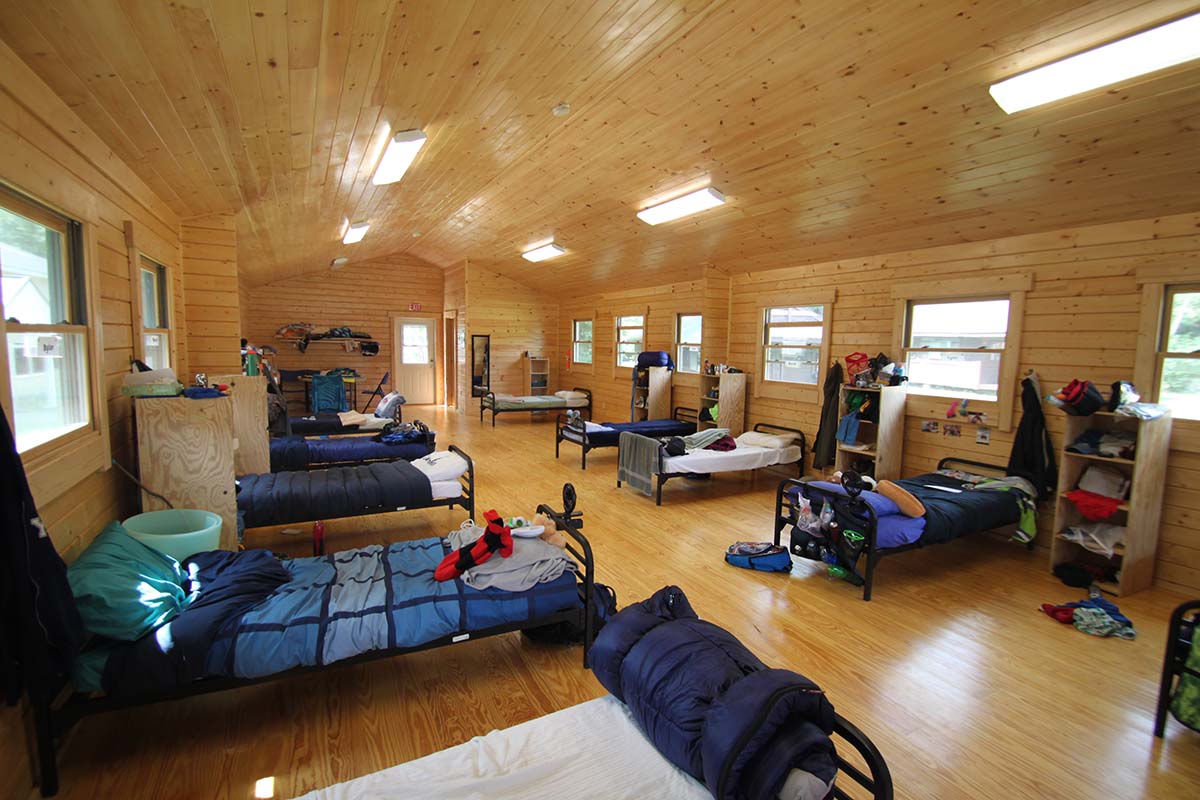 Bunkhouses
What to Expect Inside
The Explorer bunkhouse kit has the capacity to sleep up to 26 people.  Its traditional bunkhouse style offers an open sleeping area that can accommodate 13 single beds or 13 bunk beds. Conestoga Log Cabins offers bunk beds and other accessories to finish off the bunkhouse and have it ready for occupancy.  This design includes a covered front porch and half bath so campers don't have to wonder around in the middle of the night looking for the restroom.  It can be equipped with air conditioning and heat to extend the season.