Our 14′-7″ x 27′ log cabin package becomes an idyllic cozy cottage.  Smaller but similar to the Vacationer log cabin kit, the Heritage is well suited to be a weekend getaway and vacation spot.  Build this log cabin kit with family or friends and share all the joys of log cabin living together. You'll soon discover that there are not enough weekends during the year to spend at the log cabin. 
Standard Floor Plan Layout (Customization Available)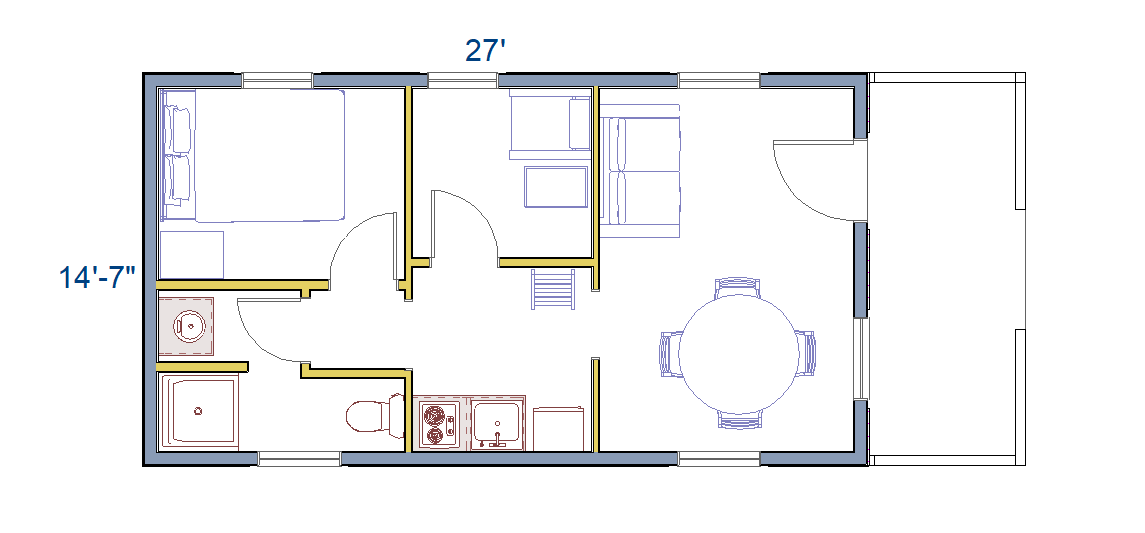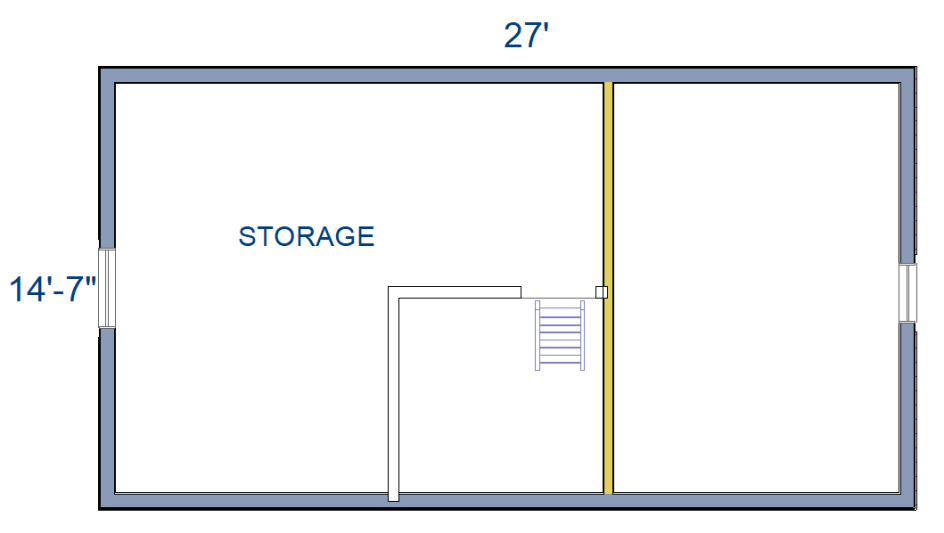 All images are for illustrative purposes only.  Pictured cabins may have been altered from original floor plan.
Cabins under 1100 SQF
What to Expect Inside
Within the 580 square feet, you'll find everything you need in a vacation cabin.  There is one bedroom and one bathroom.  An additional room has space for a futon or table and chair and makes a delightful sitting area, playroom or reading room.
The kitchen area has space for refrigerator, stove and sink so you can enjoy the cabin experience without forsaking the comforts of home.  The living area can accommodate dining table, chairs and a sofa.  You can relax on the six foot covered porch while appreciating your surroundings.