All-Purpose Cabin Kits
Pavilion Kits
Outdoor Pavilions are a mainstay at campgrounds, parks, churches, resorts and camps.  Our first commercial pavilion kit was designed for a Boy Scout camp in New York.  They wanted a place for the scouts to rendezvous for meals and meetings during inclement weather. Conestoga designed a 16' X 30' pavilion for them.  
Pictured above is the Sycamore Pavilion Kit
Pavilions are Fully Customizable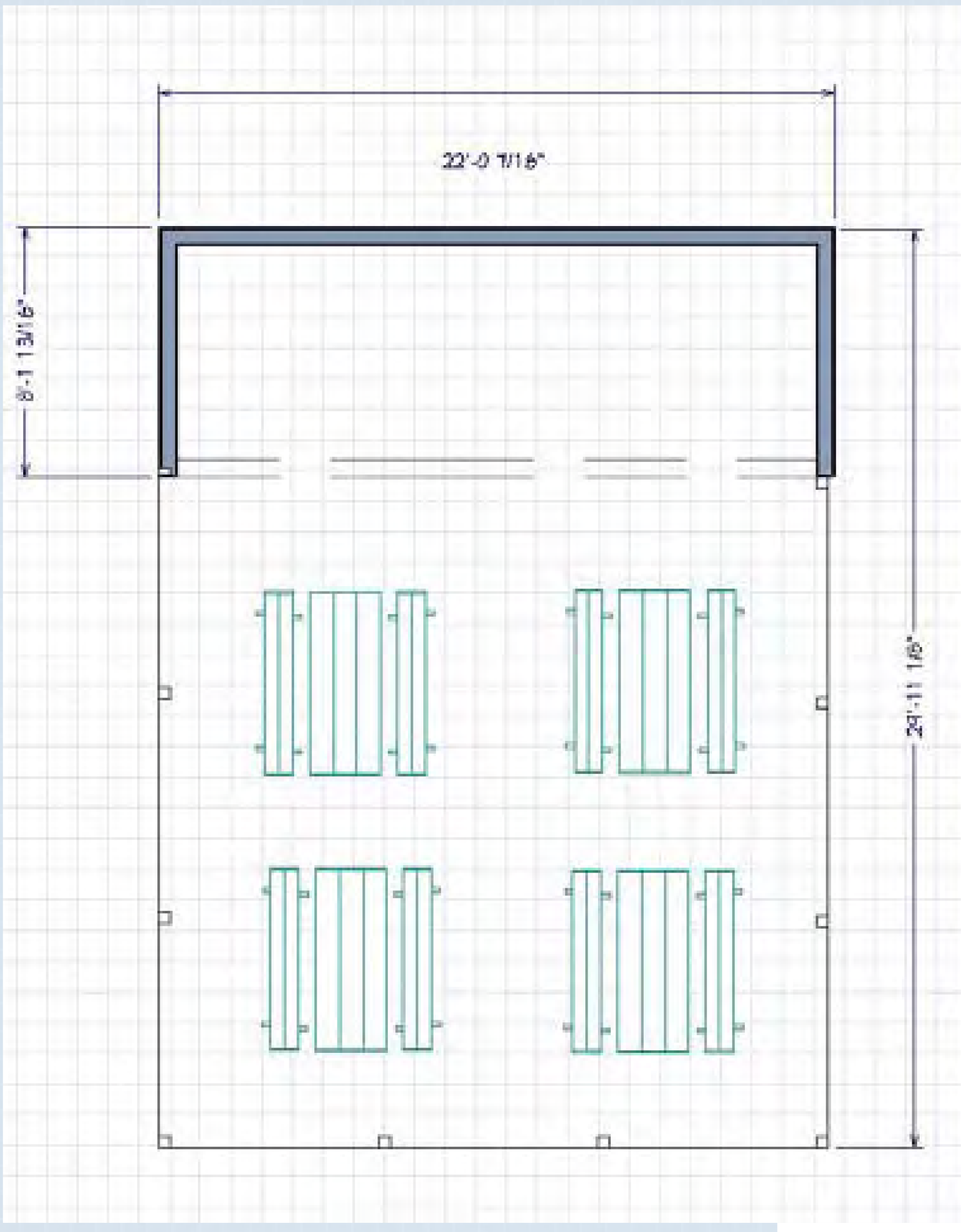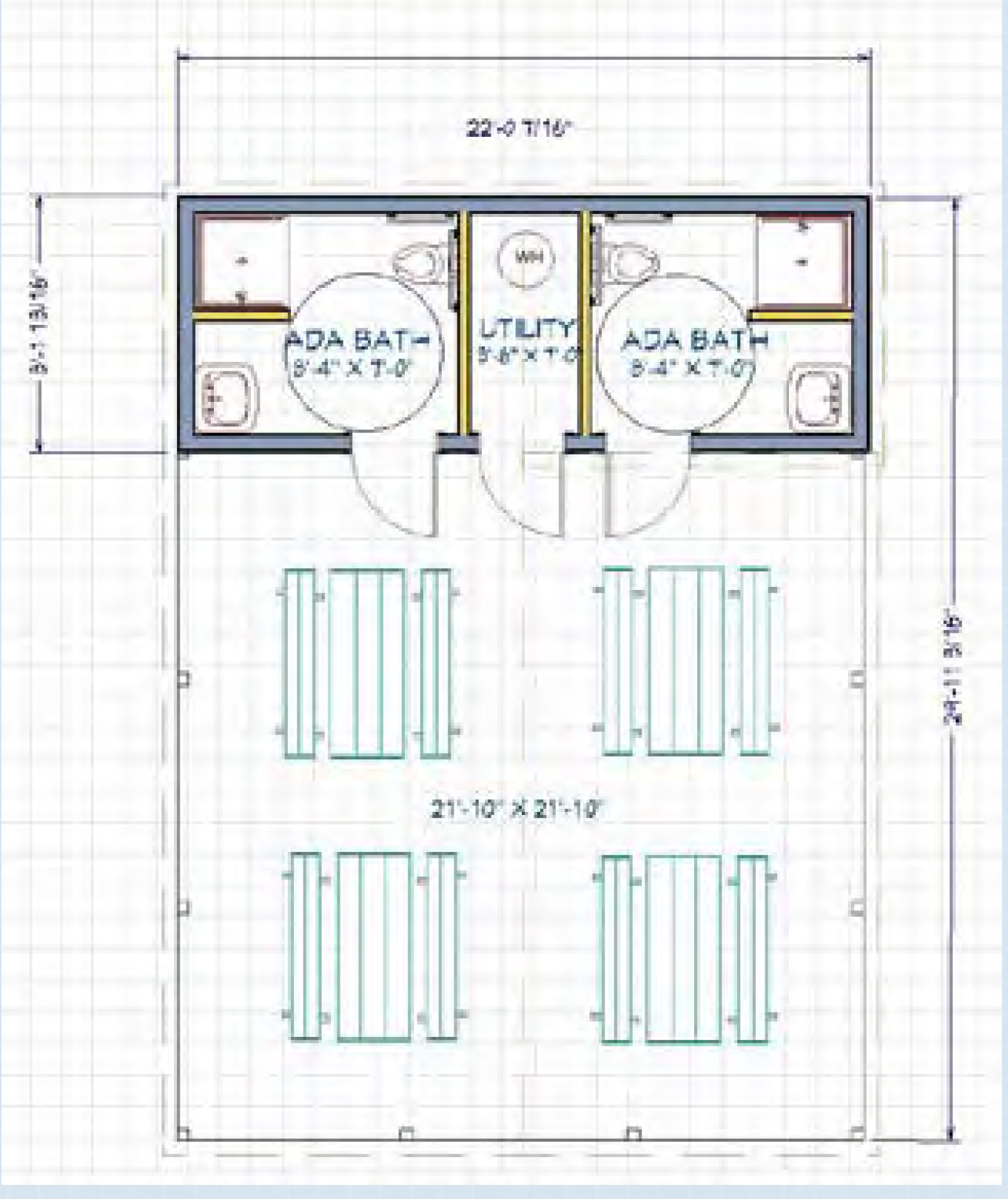 Pavilion with ADA Bathroom
All images are for illustrative purposes only.  Pictured cabins may have been altered from original floor plan.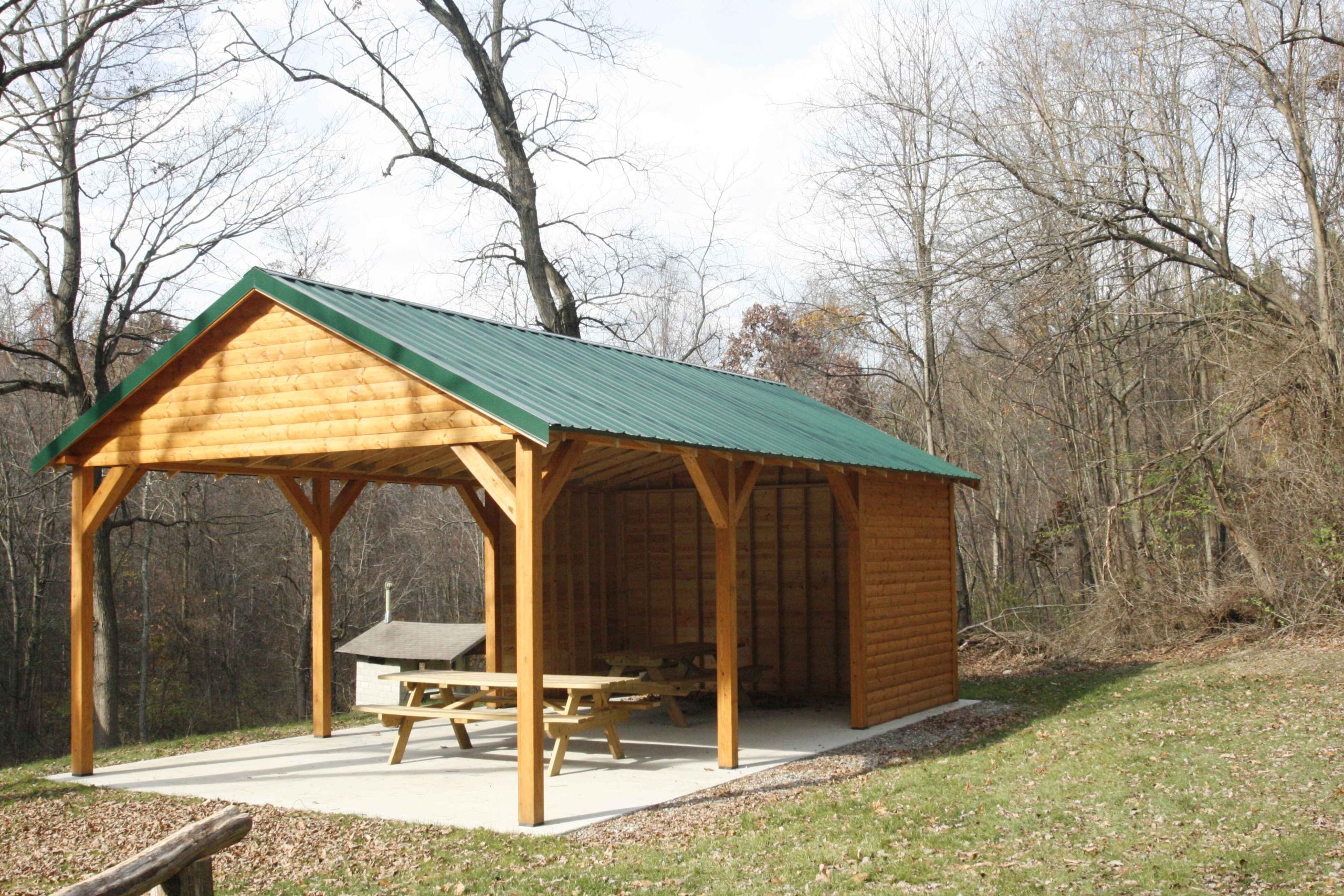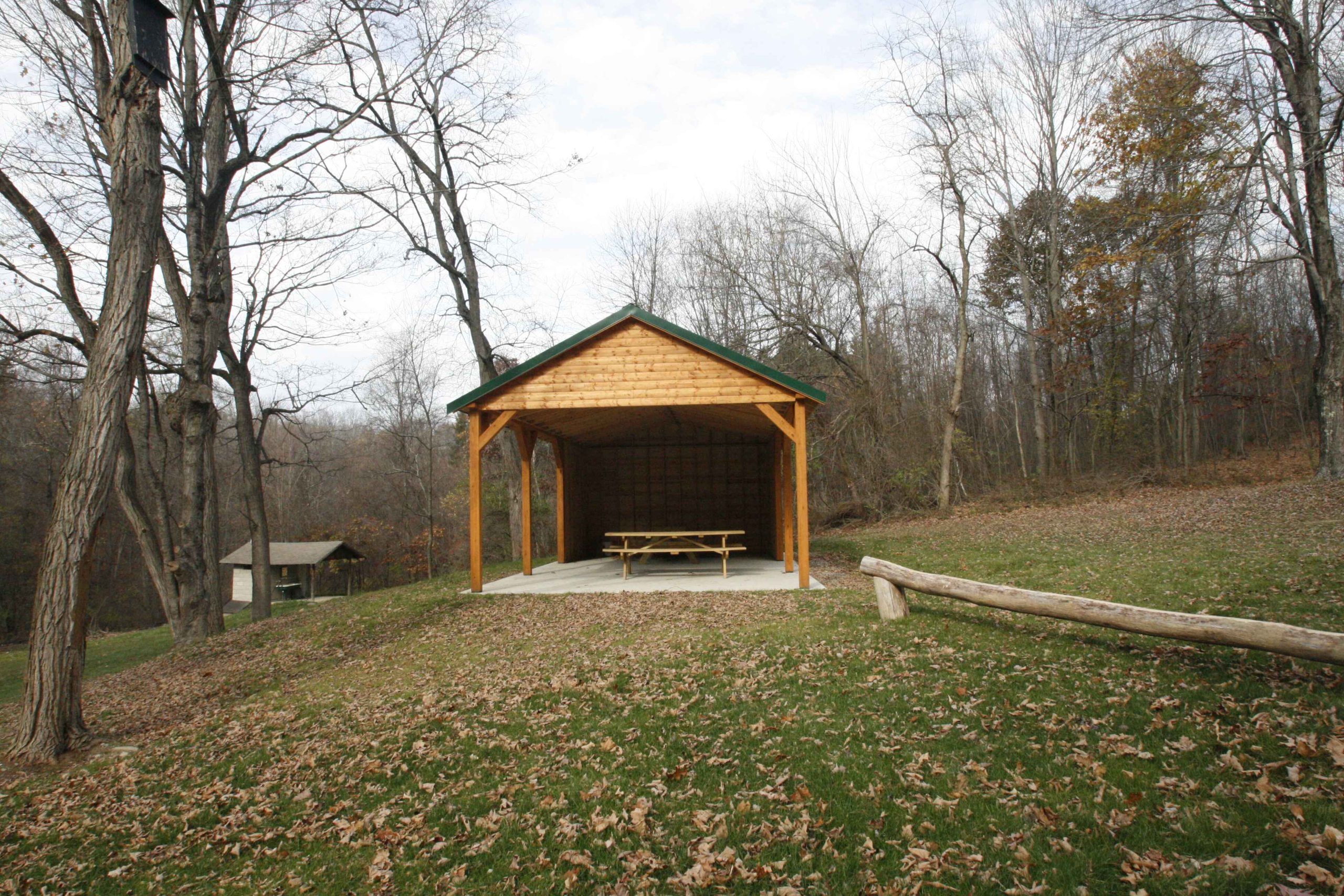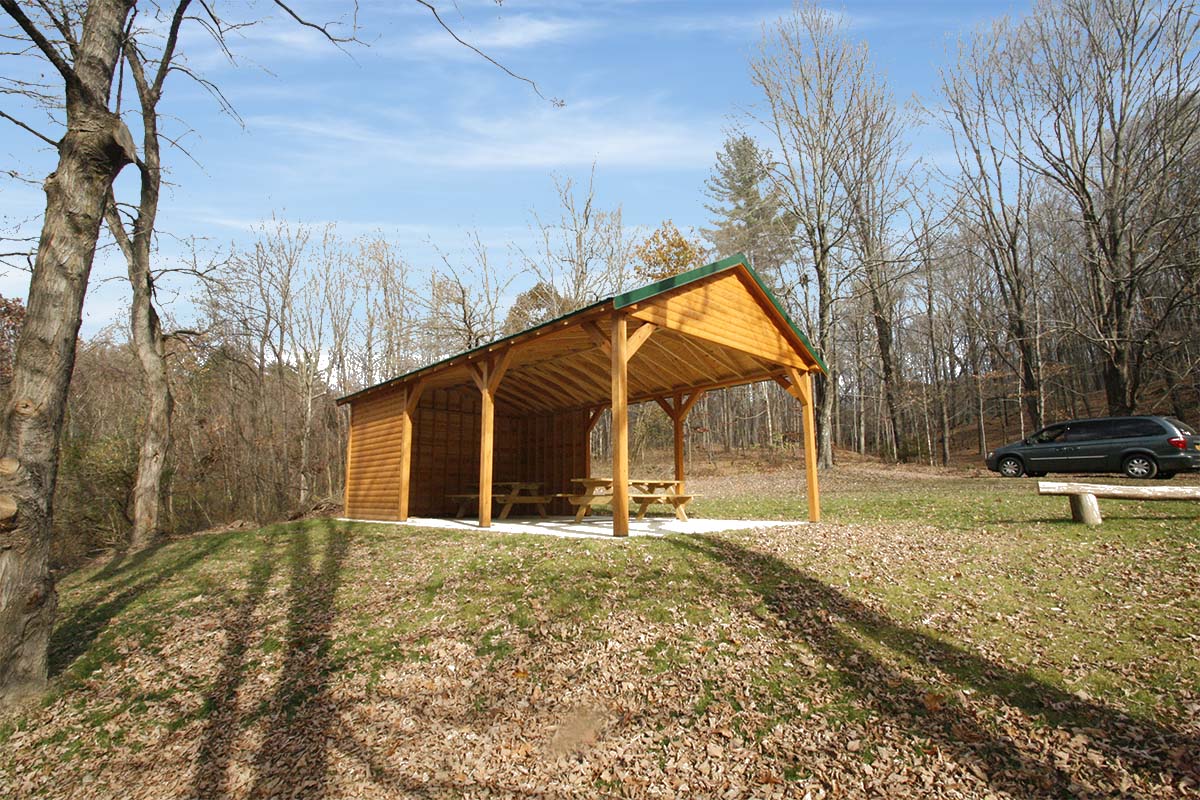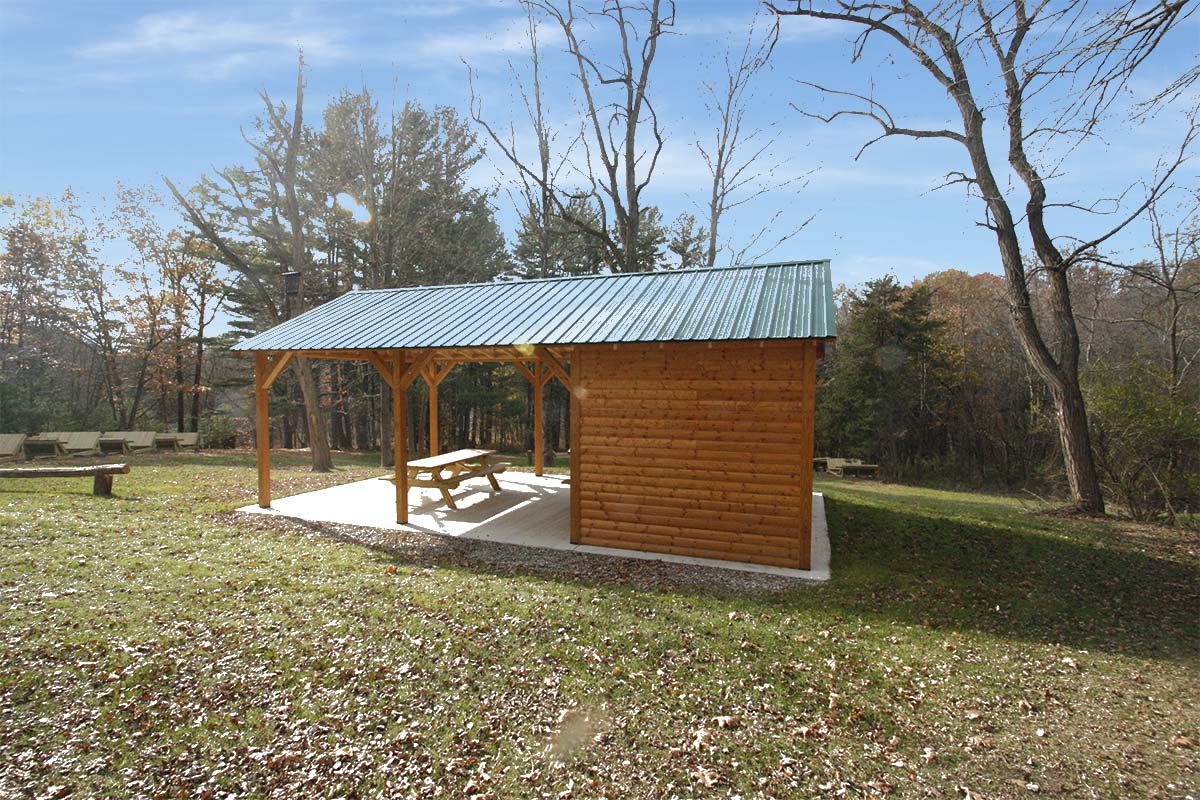 All-Purpose Log Cabin Kits
What to Expect Inside
Once assembled all you have to do is add picnic tables and place a grill nearby and you've created a favorite gathering spot for family and friends.  Park pavilions can be used as more than just picnic shelters.  They can be the setting for outdoor celebrations such as weddings, reunions, birthday parties and corporate events.  They quickly become an additional source of rental income.  You can clear out the tables and host a dance party.  Outfit the pavilion with ping pong tables and you've got an outdoor playroom.  Pavilions can be a peaceful spot for visitors to relax and enjoy the view.