All the necessities fit nicely into this small log cabin kit.  The Spearfish sleeps 4 comfortably and has a front porch for relaxing after a day of adventure.  An excellent choice at an affordable price.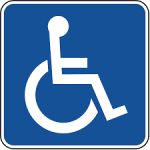 Standard Floor Plan Layout (Customization Available)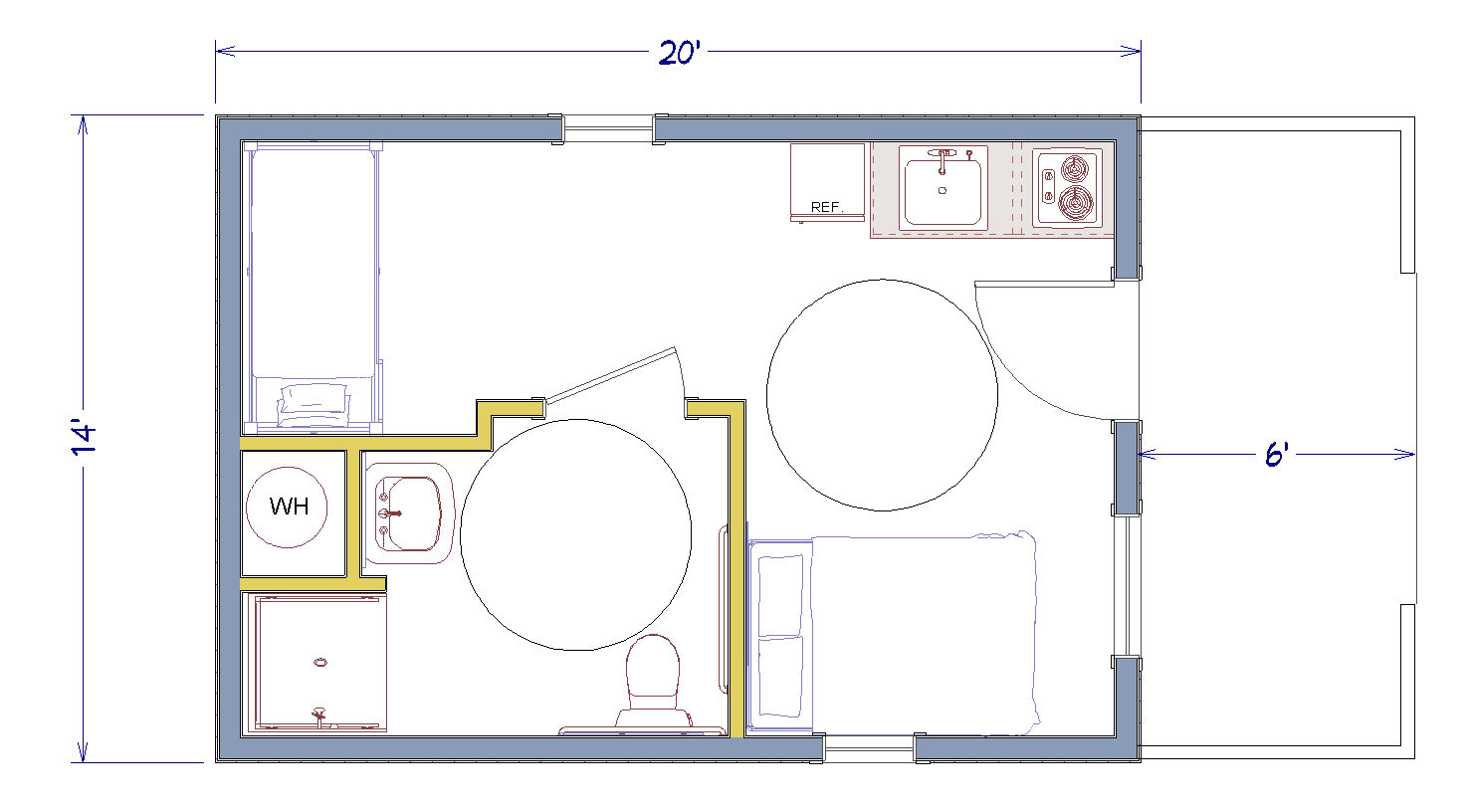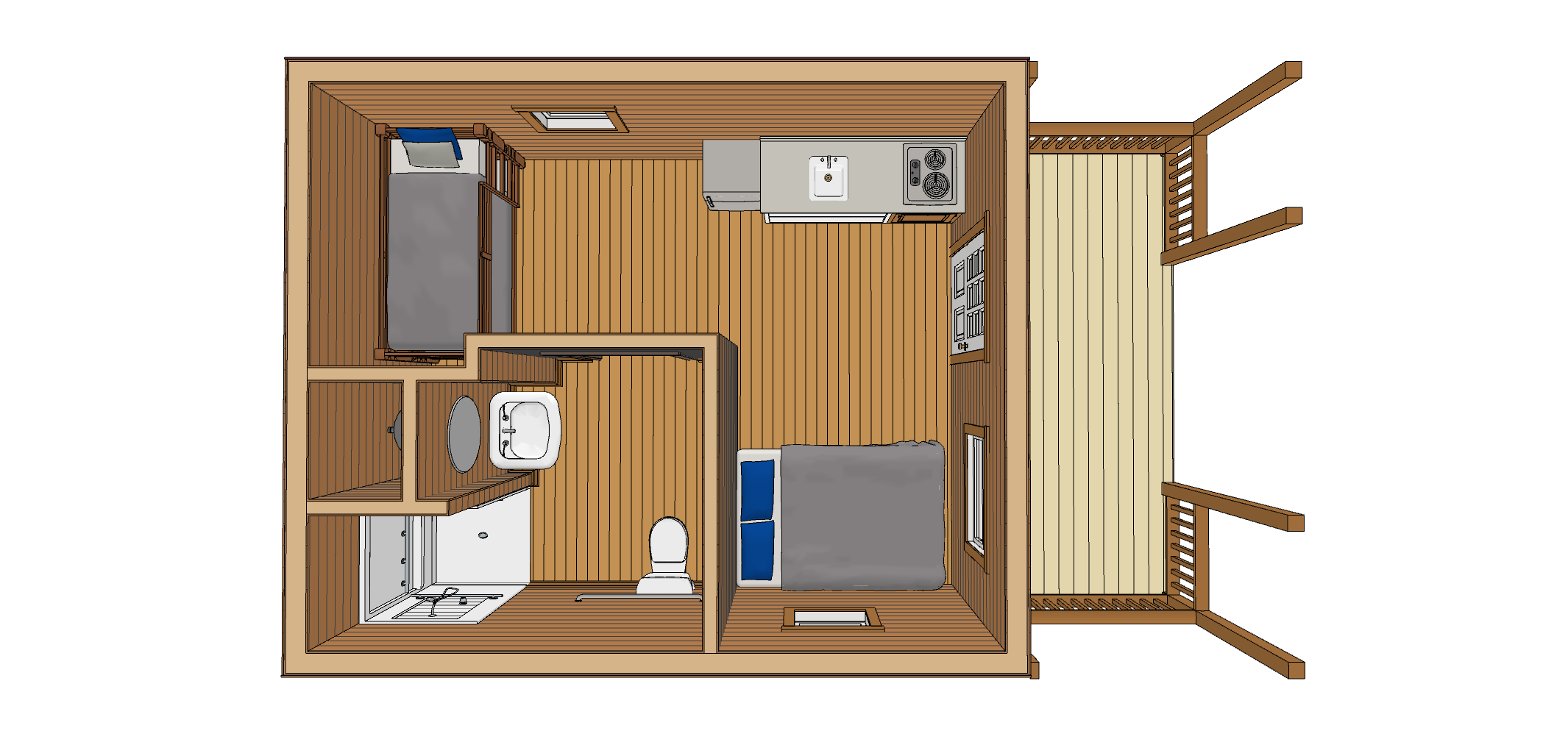 All images are for illustrative purposes only.  Pictured cabins may have been altered from original floor plan.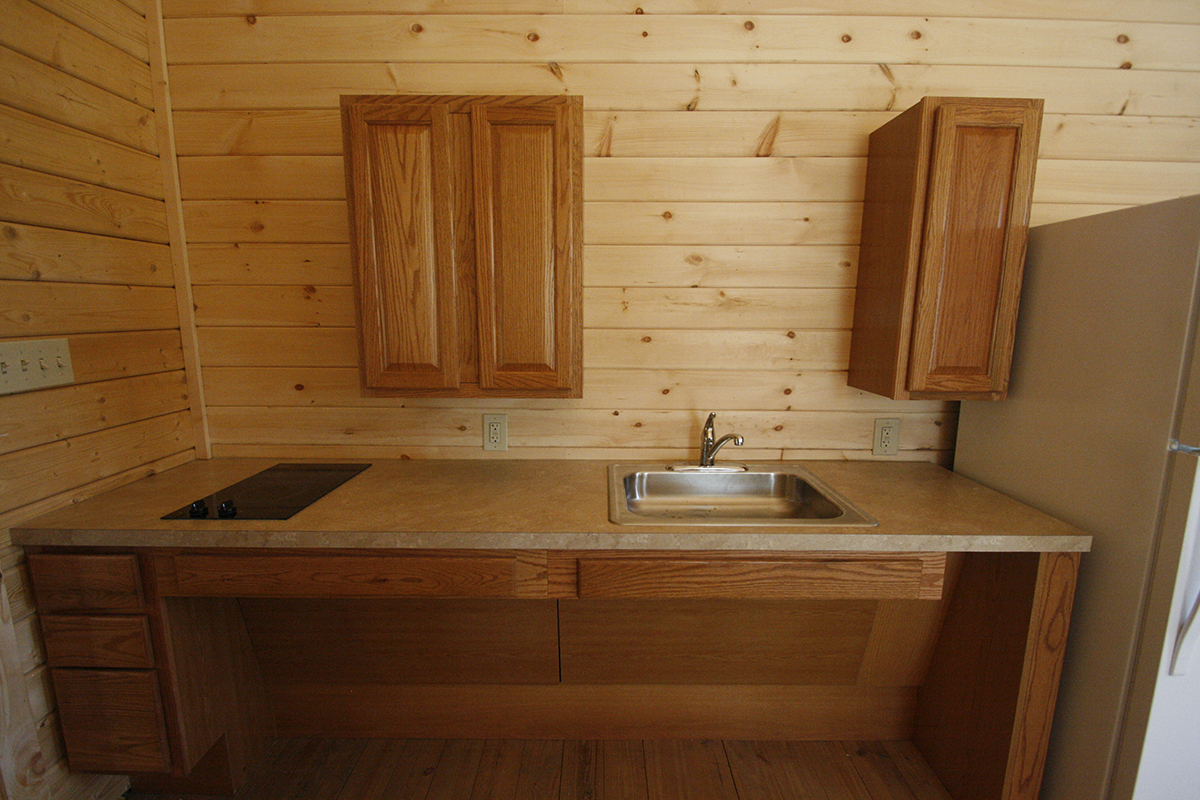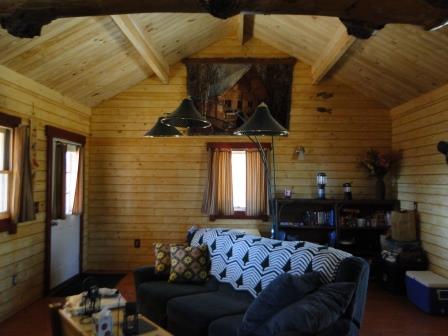 Cabins under 1100 SQF
What to Expect Inside
Set up a small living area for some board games with a sleeper sofa.  Add a small kitchen unit to make those late-night snacks or early-morning breakfasts.  These cabin meets ADA standards so everyone can enjoy the outdoors.