Log Cabin Bathhouses
Twin Grove
At 20 feet by 42 feet, this attractive log cabin bath house features eight separate rooms.  Six private bathrooms are spacious and identical with shower stall, toilet and sink.  They could easily be used as family restrooms.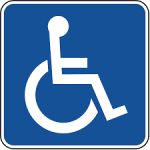 Covered Porches
7 Private Bathrooms
Laundry Area
*Plumbing Supplies not Included in Kit
Standard Floor Plan Layout (Customization Available)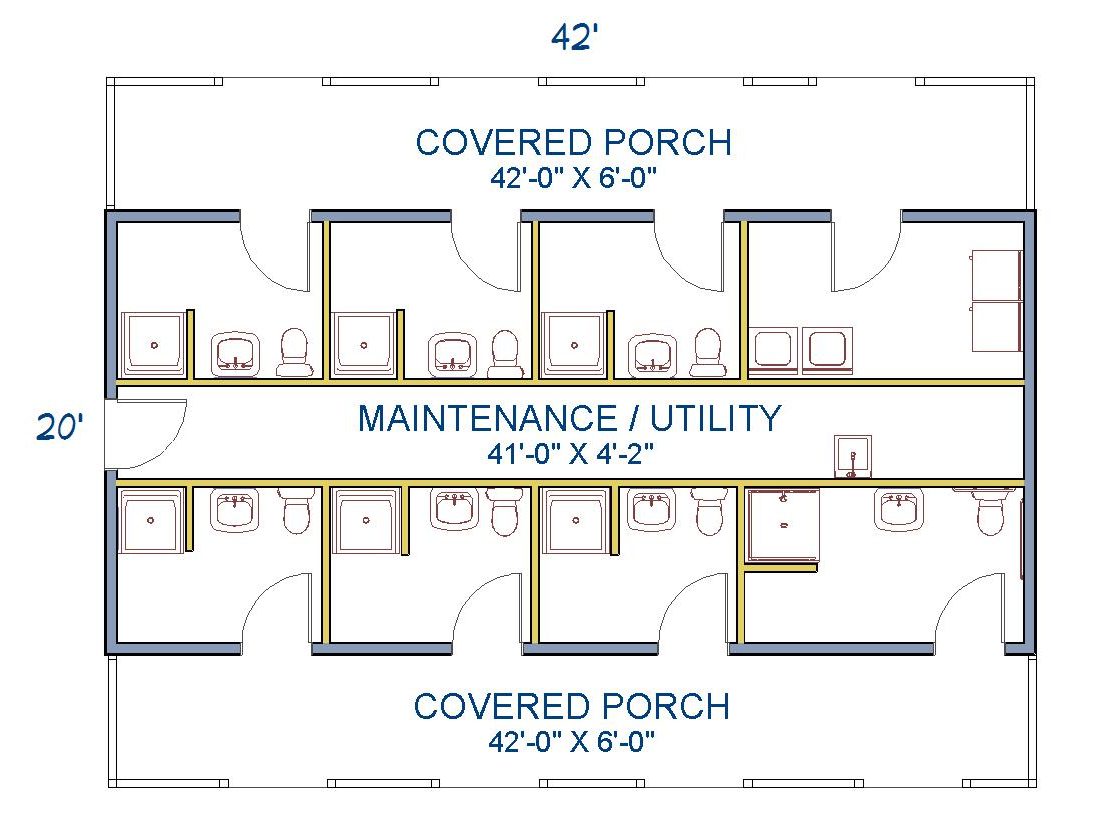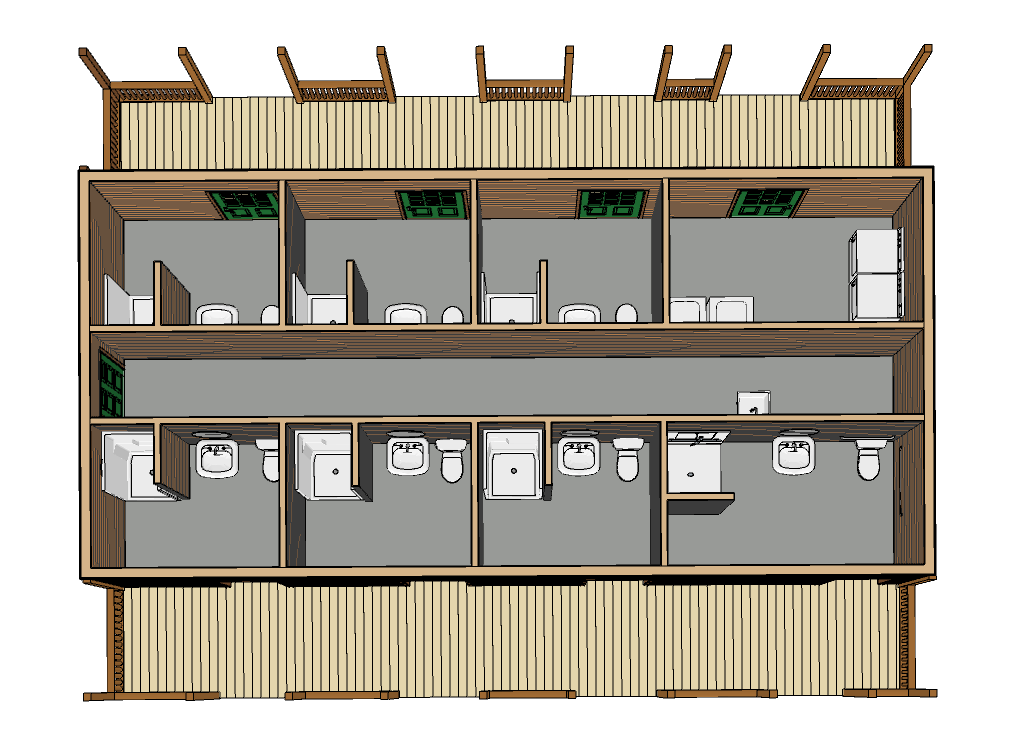 All images are for illustrative purposes only.  Pictured cabins may have been altered from original floor plan.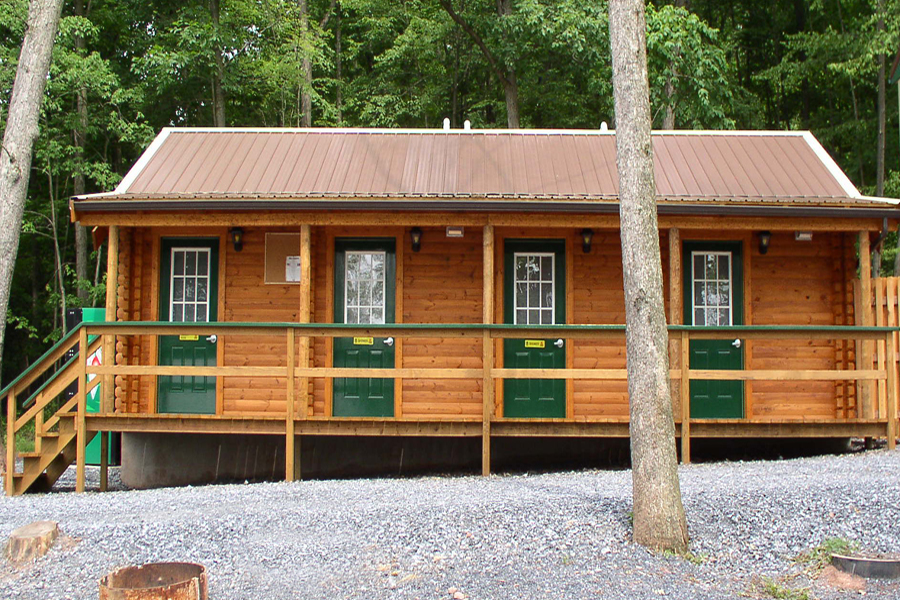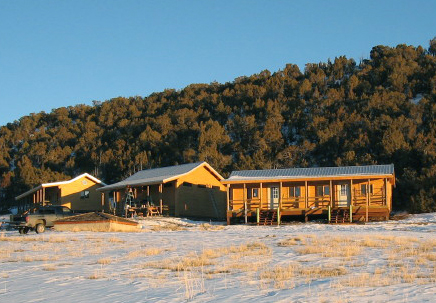 Bathhouses
What to Expect Inside
The seventh room can be outfitted to accommodate an ADA compliant bathroom with wider doors, wider shower stall, appropriate sink heights, grab bars and accessible faucet controls.   The eighth room can be turned into a laundry services room by adding a washing machine and dryer.  Two washers, two dryers and a storage closet fit into this space.
Covered porches extend the length of two sides of the Twin Grove.  At 42 feet long each, your guests will have plenty of room to wait in the shade for the next restroom to become available.