It's no surprise that log cabins are, in and of themselves, cozy. The rustic look of the wood gives cabins a charming feel, and the fact that they're typically small and quaint makes them even more homey. However, it's always possible to kick your cabin coziness up a notch! Keep reading to find out some easy ways to achieve the ultimate cozy log cabin.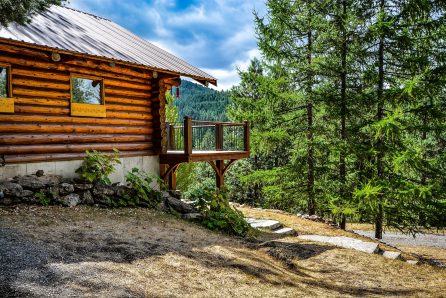 1. Light it Up
When it come to coziness, the lighting in your cabin can make a huge difference! You don't want to have harsh fluorescent light, but you also don't want your space to be too dim. For a warm, comfortable ambiance, consider hanging some string lights around your cabin. They are inexpensive, last for a while, and have the ability to make any space feel cheerful and welcoming. If you're feeling creative, there are all kinds of DIY projects out there that incorporate string lights!
2. Don't Forget the Decor
Home decor could be just what you need to take your cabin from cozy to coziest! Decorate your space with soft, warm, and fluffy textures for maximum comfort. Or, add a colorful rug in the living room or bedroom. Take a trip to your local home decor store and look for some cheerful pillows, fuzzy blankets, or cozy quilts for an ambiance of warmth. If you're on a budget, check out thrift stores and consignment shops to find all sorts of unique, cozy log cabin decorations.
3. Spark Up the Fireplace
If you have a fireplace in your log cabin, light it up! Not only are fireplaces super cozy and calming, they also create instant warmth, which is perfect during the wintertime. No fireplace? No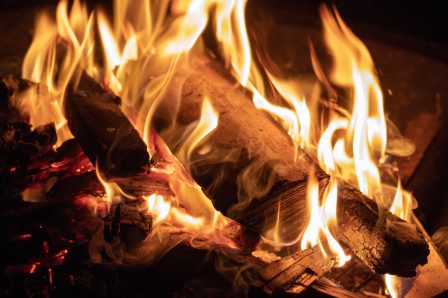 problem. If the weather permits, consider buying an outdoor fire pit, or even making one yourself with sticks and logs you find in the woods! Or, if the weather isn't great, fill your cabin with lots of scented candles. The glow and fragrance will be hard to beat!
4. Comfort Food
Increase the coziness factor in your cabin by whipping up some comfort food and delicious snacks. Stew, chili, and soup are simple and easy recipes for the perfect cabin meal. Even something as simple as sitting down with a warm blanket and some hot chocolate or herbal tea is a surefire way to kick the coziness in your cabin into high gear.
5. Family and Friends
Finally, don't forget about people! Invite your loved ones to spend time with you at your cabin to make the space even more inviting. Additionally, it's not a bad idea to leave the electronics behind and sit down to play a board game or cards. That way, you'll be able to enjoy each other's company without the distraction of T.V. or cell phones.
At the end of the day, there's no "golden rule" when it comes to designing a cozy log cabin – it all boils down to your personal preference! Don't be afraid to use your imagination and fill your cabin with things that make you feel happy and comfortable.