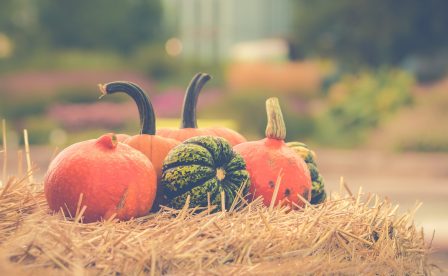 Whether it's a yearly tradition or something you're trying out for the first time, spending Thanksgiving in a log cabin is an unforgettable experience. Not only does it give you the chance to escape into the wilderness and recharge for a bit, it's also a great way to bond and make memories with friends and family. Keep reading to find out some different, exciting ways to celebrate Thanksgiving in the cabin!
1. Spend some time in nature
What better place to get out and enjoy the beauty of nature than your cabin in the woods? This time of year is perfect for taking a hike and admiring the beautiful fall foliage. Better yet, a walk in the woods is a great way to work off some of your Thanksgiving meal (so you can have room for dessert)! If you're at the cabin with your family or friends, consider having an "electronics-free" hike so you can fully enjoy the scenery and each other's company without the distraction of cell phones.
2. Have your Thanksgiving meal at a nearby restaurant
While cooking your own Thanksgiving meal is definitely tasty and rewarding, it can become stressful trying to prepare such a large meal, especially if you're serving a lot of people. So, why not eliminate the stress of cooking dinner by visiting a local restaurant or buffet and eating there? You'll get to enjoy a delicious meal with your family without having to worry about cooking or cleaning up afterwards!
3. Bake a pie
No Thanksgiving meal is complete without pie for dessert! Spend some time brainstorming your favorite pie flavors, pick out a recipe, and work together with your loved ones to bake the ultimate Thanksgiving treat. If you're feeling competitive, consider having a contest to see who can make the tastiest pie!
4. Give thanks
Before your Thanksgiving meal, ask everyone in your family to write down something that they are thankful for. Then, at dinner, everyone reads aloud what they wrote down. This activity can usually spark some happy memories and fun conversations, and it's a great way to appreciate the things around us.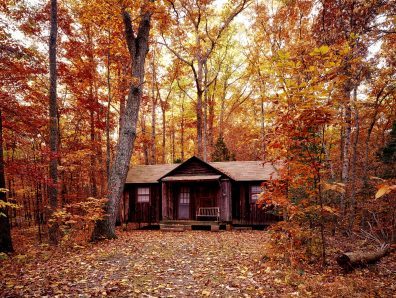 5. Watch a Thanksgiving movie by the fire
If your cabin has a TV, it's never a bad idea to sit down after a big meal and watch a movie by the fireplace. Let's be honest, you're never too old to watch A Charlie Brown Thanksgiving! Or, if you don't have television in the cabin, go around the room and share some Thanksgiving stories or memories with each other.
6. Have a game night
Finish off the day by playing your favorite board games or cards and having a family game night. If you have small children, consider having a Thanksgiving-themed scavenger hunt inside and around your cabin or playing a children's Thanksgiving game.
No matter how you celebrate Thanksgiving in the cabin, it's safe to say you'll make some wonderful memories with your loved ones. Who knows? It might even become your family's new tradition!