Under 1,100 SQF, our small log cabin kits are ideal as hunting or vacation log cabins.  More…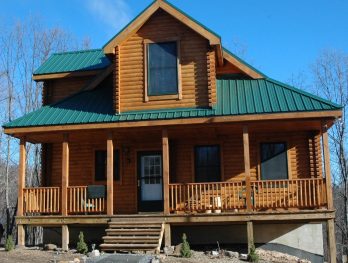 Over 1,100 SQF, we offer many log home kit floor plans to choose from and our experienced drafting department can take any plan and customize it to meet you specifications.  More…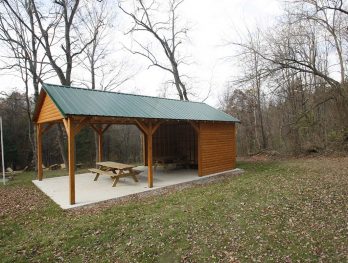 Conestoga's multi-purpose log cabin kits structures can be designed to meet your exact needs, from dining halls, to country stores and picnic pavilions.  More…
Guests will all appreciate bathhouse log cabin kits where they can shower and refresh after an active day of fun. Bathroom facilities heavily impact if campers want to return to your property.  More…
By adding bunkhouse log cabin kits, your business can broaden its appeal to a wider customer base. Youth groups, churches, businesses and more can use your facility.  More…
Conestoga Log Cabins & Homes has become the first choice for log cabin kits designed for rental properties. Add a rustic feel to your property.  More…
What Our Cabin Owners Are Saying
About Conestoga Log Cabins & Homes
Providing family memories since 1983. That's what we've achieved at Conestoga Log Cabins where our mission is to build the most beautiful, durable, affordable and unique log cabins and log homes in the industry.
Conestoga has over 3,000 engineered log kits in all 50 states, as well as a proud presence in seven foreign markets.  We continue striving to build high-quality log cabin kits while providing them at the most affordable prices possible. Our team of project managers and talented designers are dedicated to excellence. We take pride in building memories that families can cherish generation after generation.
Conestoga Log Cabins was originally established to construct simple, solid and economical structures for the campground market. Families soon discovered the warmth and charm of our cabins and requested to buy their own log cabin kits. We responded to the demand and introduced a unique product line that includes primary and vacation homes for individuals, as well as a variety of commercial log buildings for areas such as federal parks, church camps, resorts, and bunkhouses for scouting groups.
History Of Conestoga's Log Cabin Kits
The name Conestoga is synonymous with local history, creativity and durability. Our first log cabin was assembled in the company owner's backyard using wood harvested in the nearby Conestoga forest where the indigenous Susquehannock people lived and bore the same Conestoga name.
Our entire building process is now contained in a streamlined 10,000 square foot factory, locally owned and operated. Now approaching 35 years in the business of designing, building and delivering an excellent product, we've mastered the log cabin kit industry. We bring you, the customer, the most affordable and long-lasting log cabin homes.
Browse through our website and view the selection of small log cabin and large log home kits. Look at the versatile range of commercial applications from bunkhouses to bathhouses. See what we can do with our in-house design team. We build kits for log cabin offices, stores, resort rental units and registration centers for campgrounds as well as heart-warming, luxury custom homes.
What Makes Conestoga Log Cabins and Homes Unique?
Experience, craftsmanship, versatility, durability, affordability and personality. That's part of the picture of why Conestoga Log Cabins and homes are so unique. We're proud of our history because:
Since 1983, we've sold over 3,000 log cabin kits and homes across America as well as internationally.
We specialize in log home kits under 2,500 square feet.
We've provided log cabin kits to over 300 resorts and campgrounds.
Our product range includes residential, vacation and commercial buildings such as log offices, stores, bunkhouses and bathhouses.
All of our talented project consultants exceed 10 years in experience with Conestoga Log Cabins and work right at our factory location.
Our low-maintenance logs are the key. They experience far less shrinkage, twisting, checking and warping compared to competitors' log cabins.
We are the only cabin kit builder that has logs 28 feet in length without joints, providing the most air resistant and waterproof system available.
We strive to be green by using environmentally sustainable technology.