Log Cabin Bathhouses
Alpine Bath
The 27' by 14'7" Alpine Bathhouse Log Cabin Kit is divided into two mirror halves.  Each side features space for two sinks, two toilets and two shower stalls.  The layout allows multiple campers to perform different functions while utilizing the facilities.  At 393 square feet, the Alpine Bathhouse is spacious enough that campers can move around in comfort.
Covered Porch
Two Separate Rooms
Space for 2 sinks on each side
Space for 2 shower stalls on each side
Space for 2 toilets on each side
Windows on opposite sides for cross-ventilation
*Plumbing Supplies not Included in Kit
Standard Floor Plan Layout (Customization Available)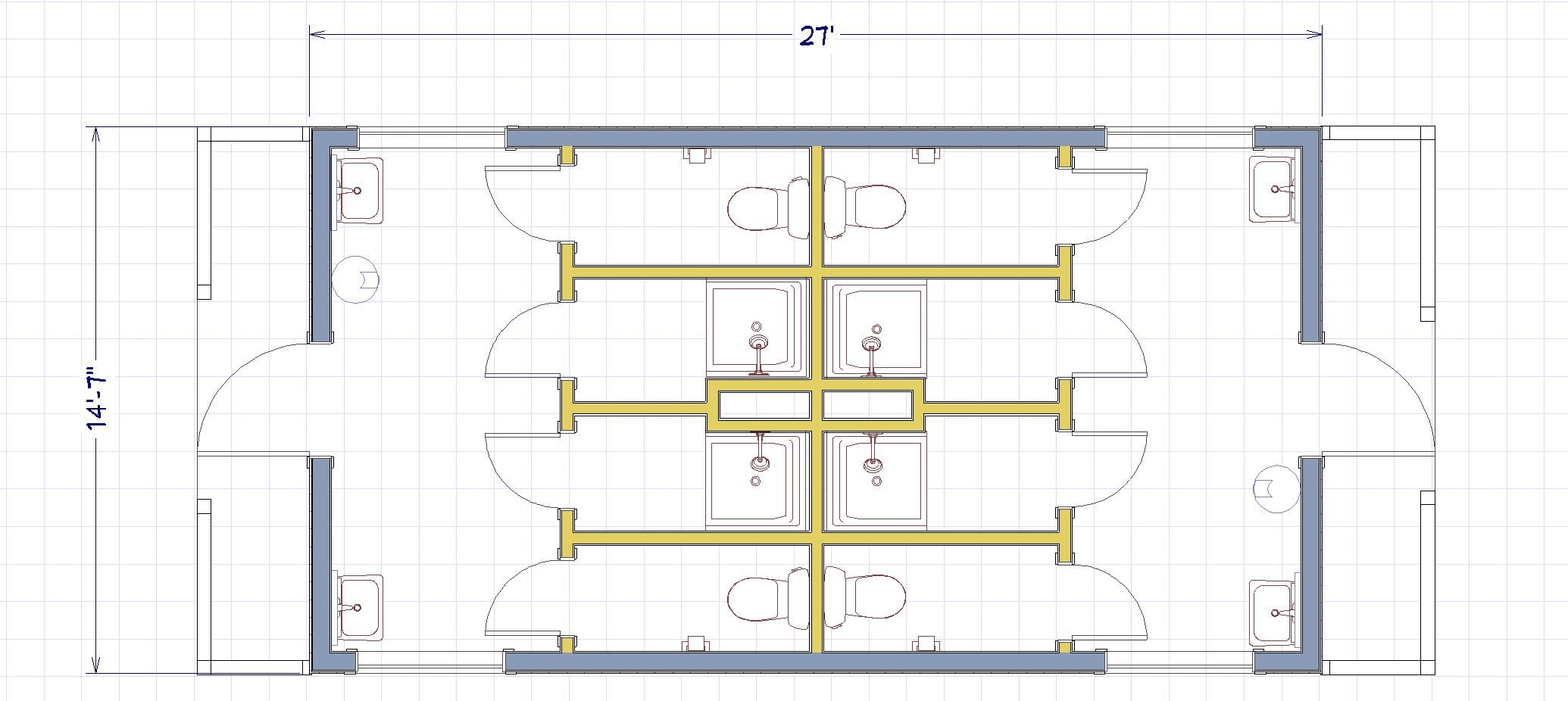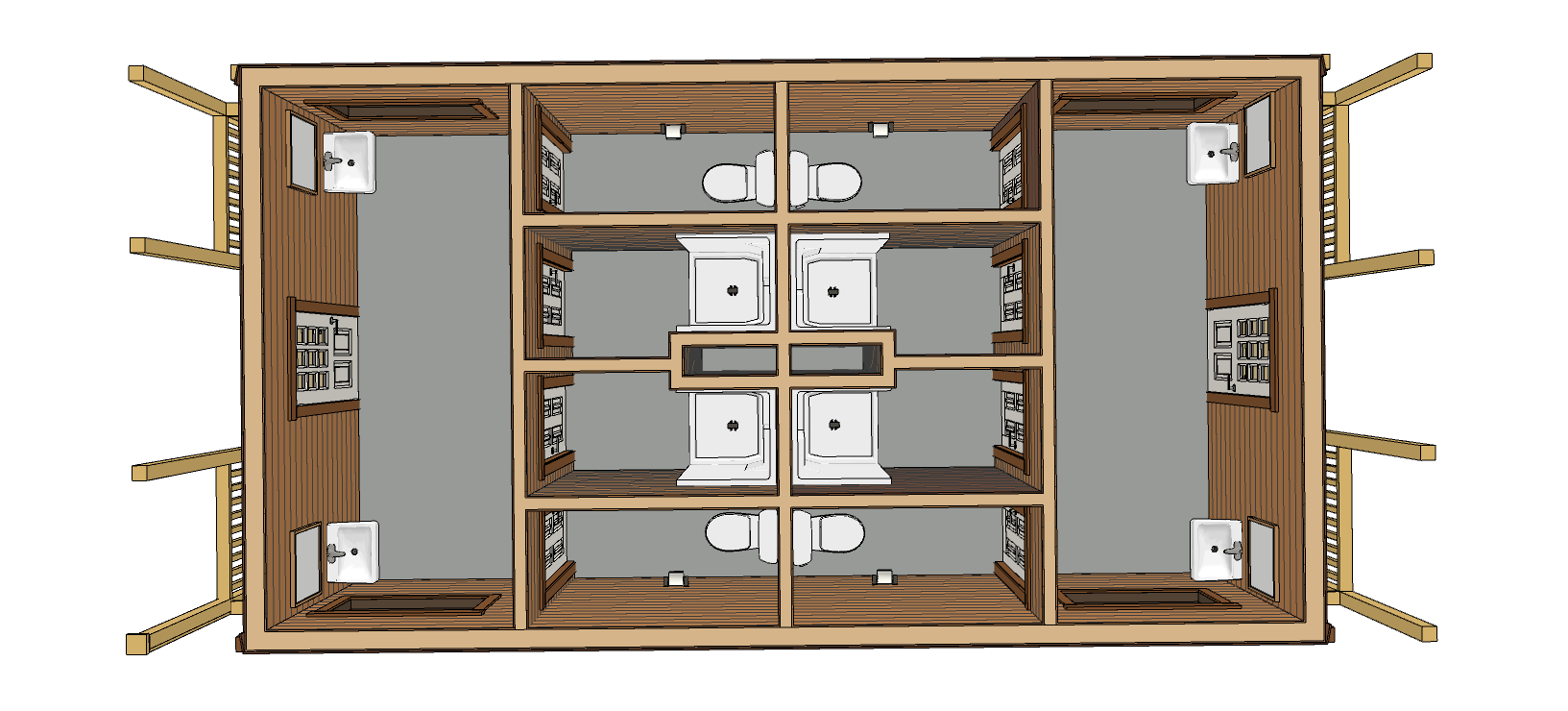 All images are for illustrative purposes only.  Pictured cabins may have been altered from original floor plan.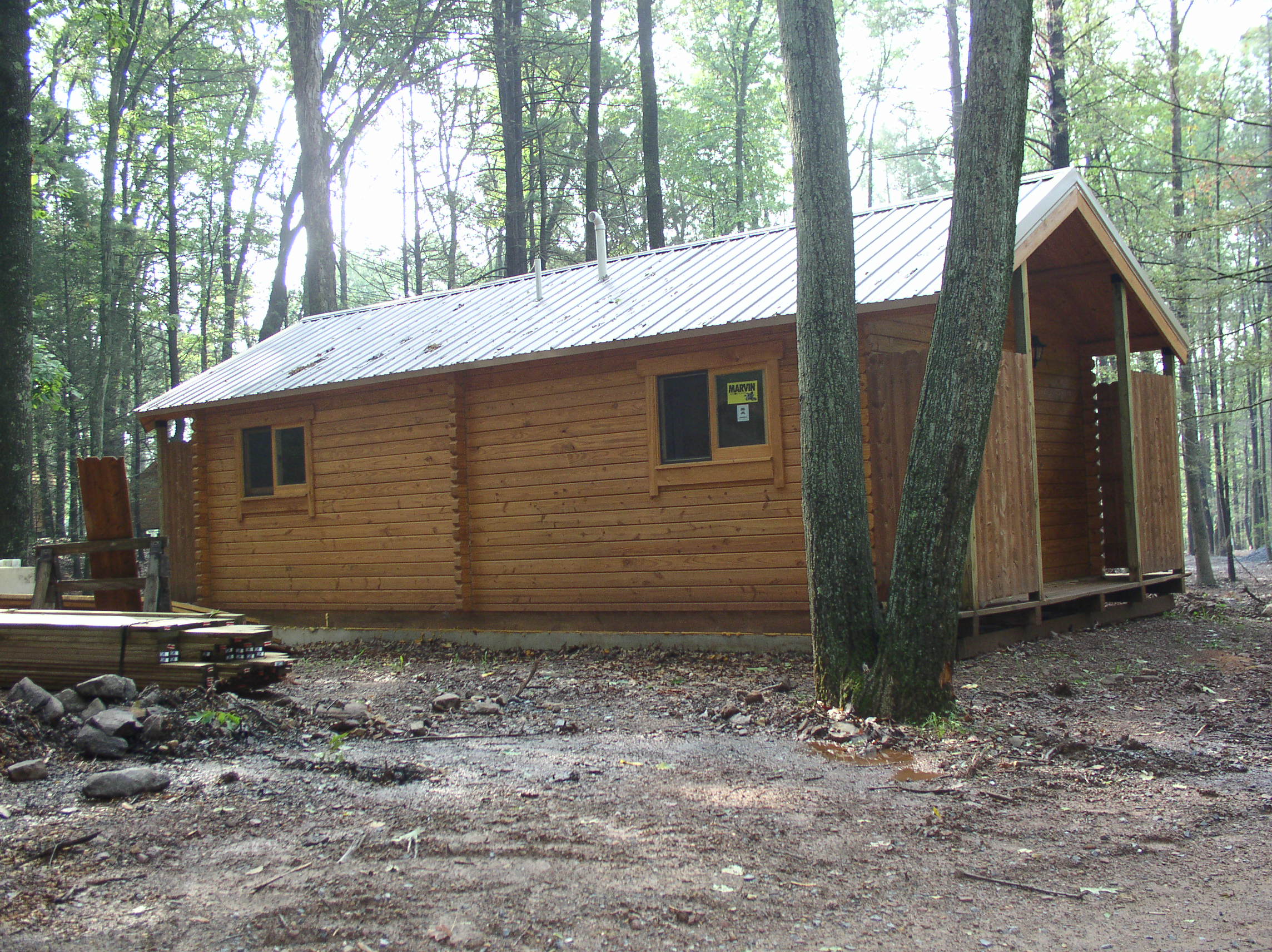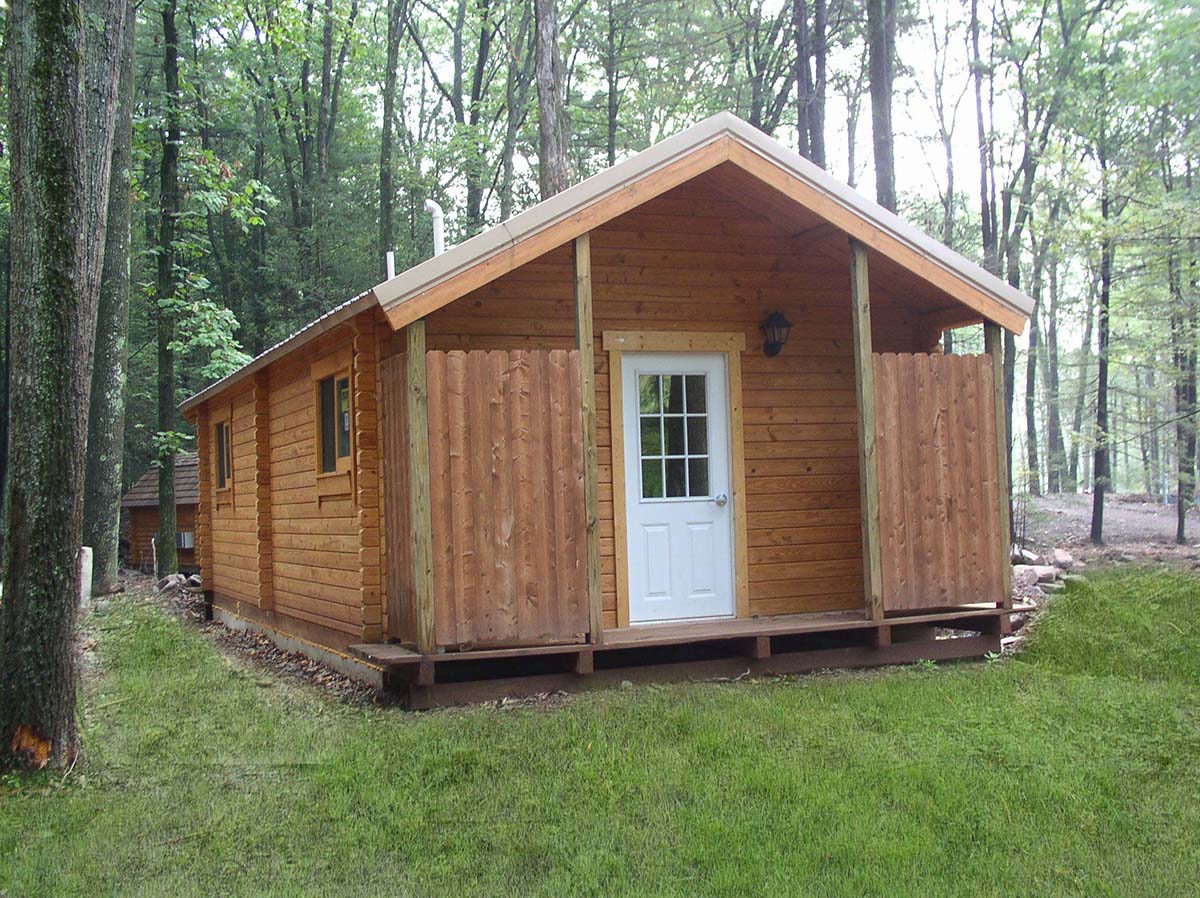 Bathhouses
What to Expect Inside
Your guests will appreciate the private changing area that is outside of each shower.   They will be able to can hang their towels, undress and dress discretely.  Campers will also like the covered porches on either end that provide a spot to wait in the shade.  In addition, this model can be designed to comply with Americans with Disabilities Act (ADA) standards.