The Bear Creek Log Cabin Kit is ideal for small family outings. Your family could use the Bear Creek as a seasonal getaway spot.  Build a log cabin in a spot your family loves to visit.  The kids will look forward to returning year after year.  Before you know it, the grandkids will be begging to visit the family log cabin as well.
Standard Floor Plan Layout (Customization Available)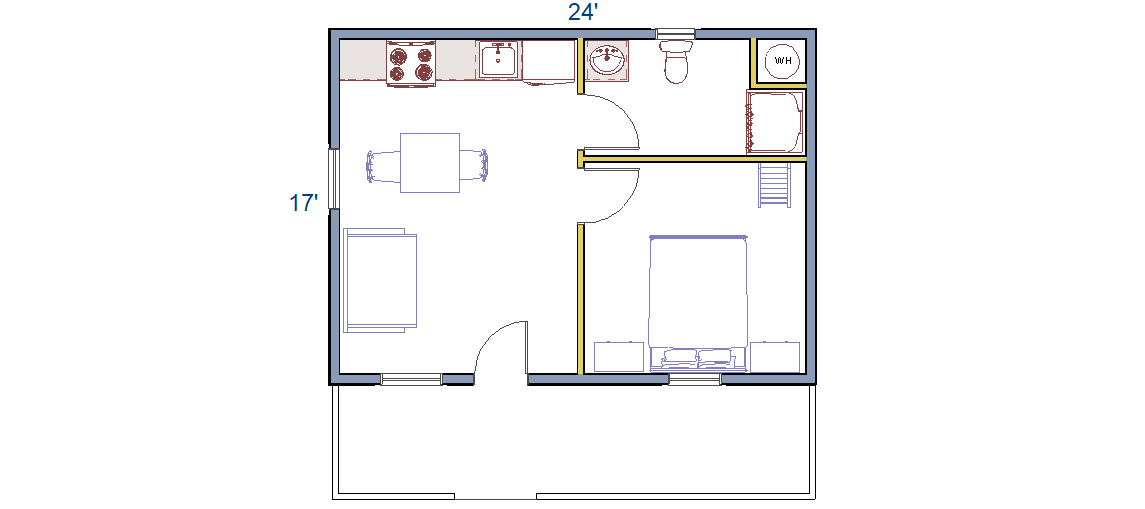 All images are for illustrative purposes only.  Pictured cabins may have been altered from original floor plan.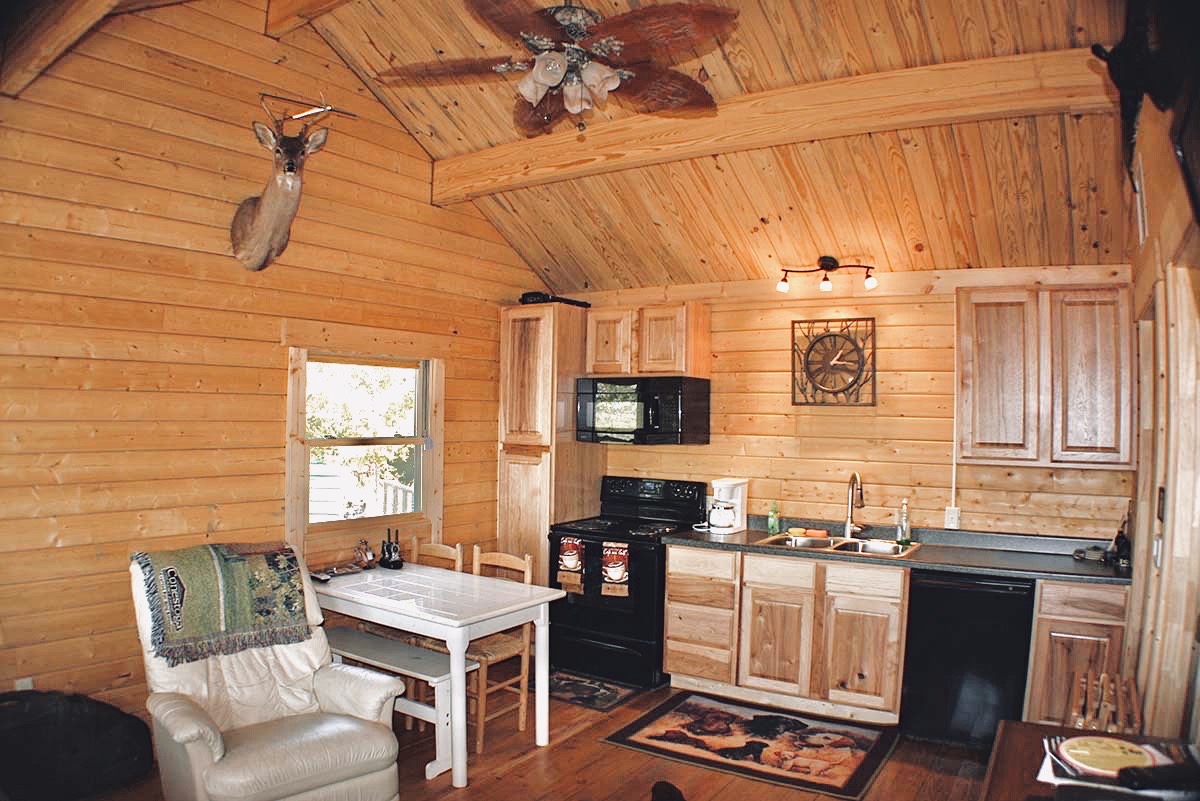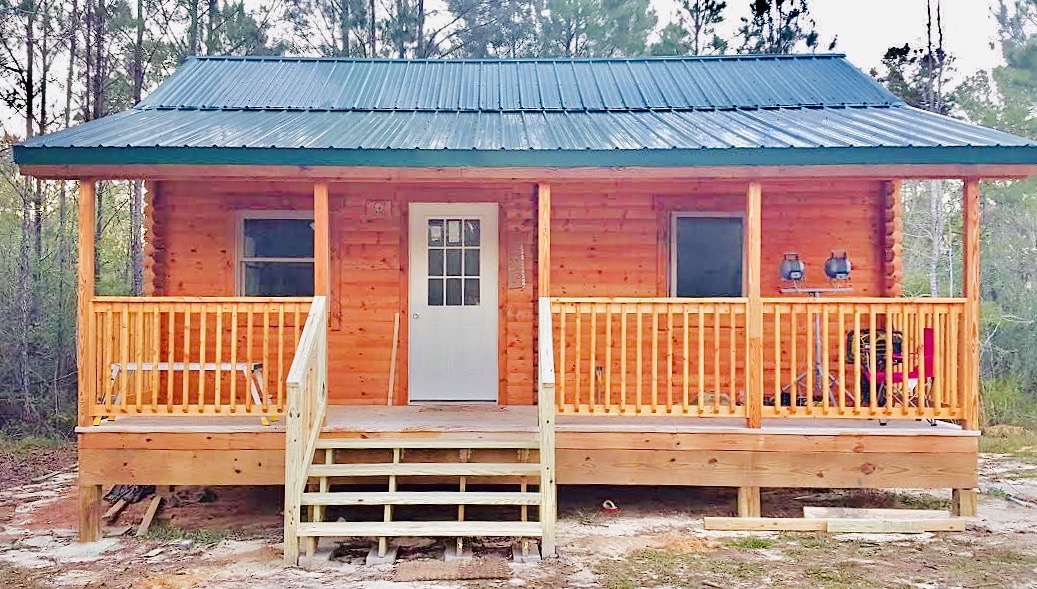 Cabins under 1100 SQF
What to Expect Inside
The large kitchen area measures 12 ft. x 17 ft. with ample room for appliances and a dining table. Add a cedar log futon for more sleeping space.  A private bedroom can accommodate bunk beds.  A 61-square foot storage area accessed by ladder above the bathroom provides extra space to stow gear and supplies. A six foot full length covered porch makes a great place to kick back and watch the sunset after a long day in the woods or on the water.