This 27' x 20' log cabin's bedroom and full bath are coupled with an efficient, open kitchen, roomy great room, and extra loft space making it a choice selection for cabin lovers everywhere. The Brandywine log cabin kit is perfect for trail-riding enthusiasts.  Situated in the forest or mountains of your choice, this log cabin kit is sure to meet all of your needs. 
Standard Floor Plan Layout (Customization Available)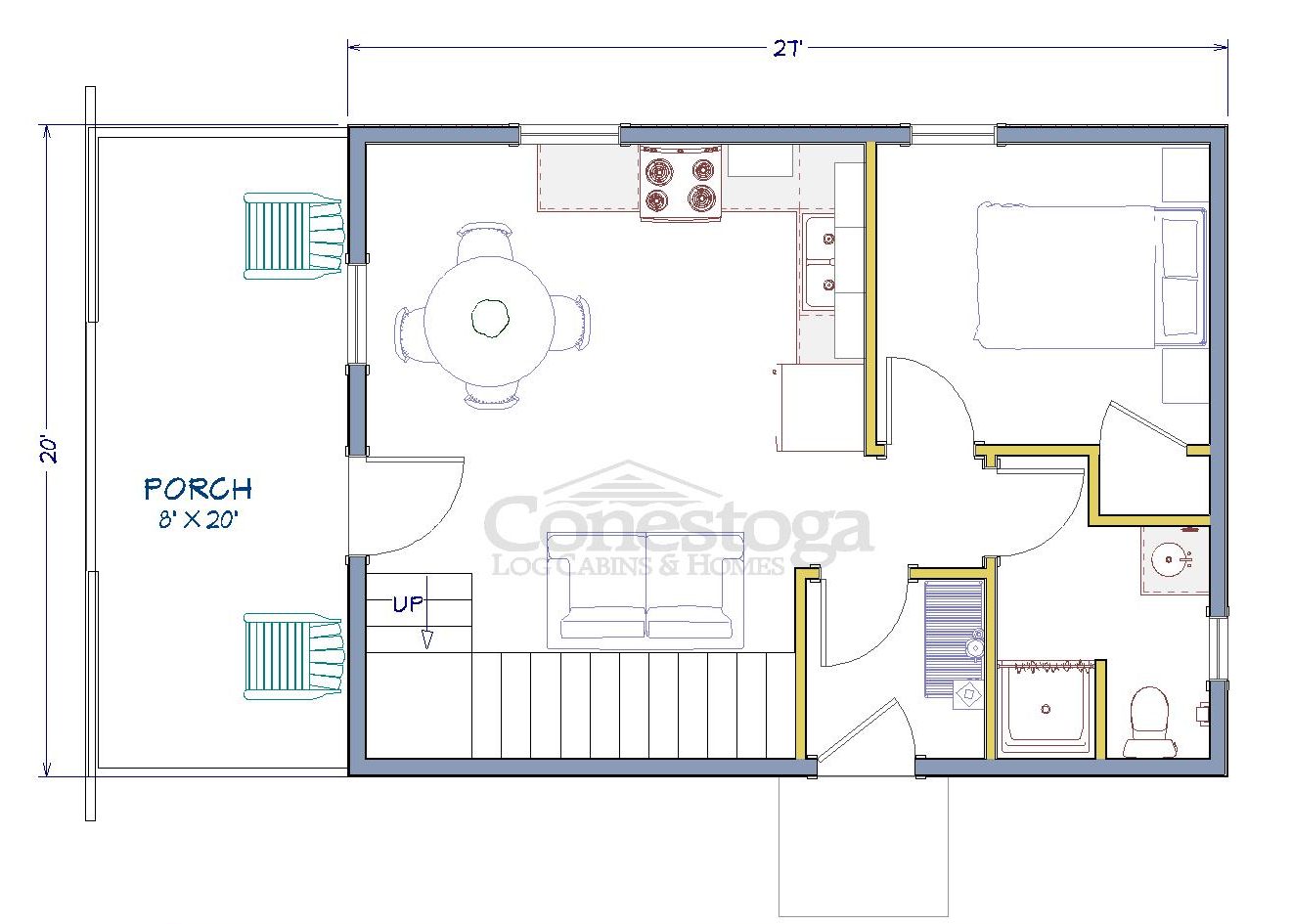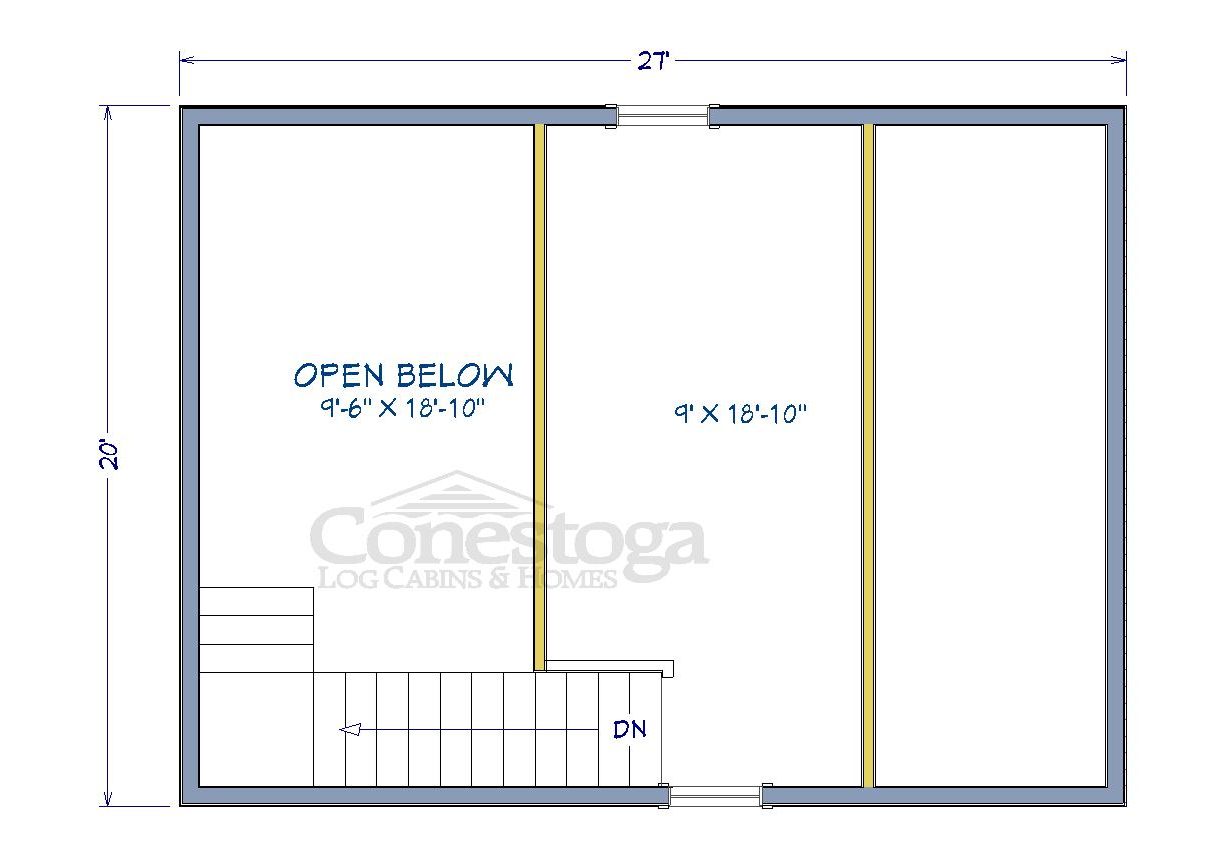 All images are for illustrative purposes only.  Pictured cabins may have been altered from original floor plan.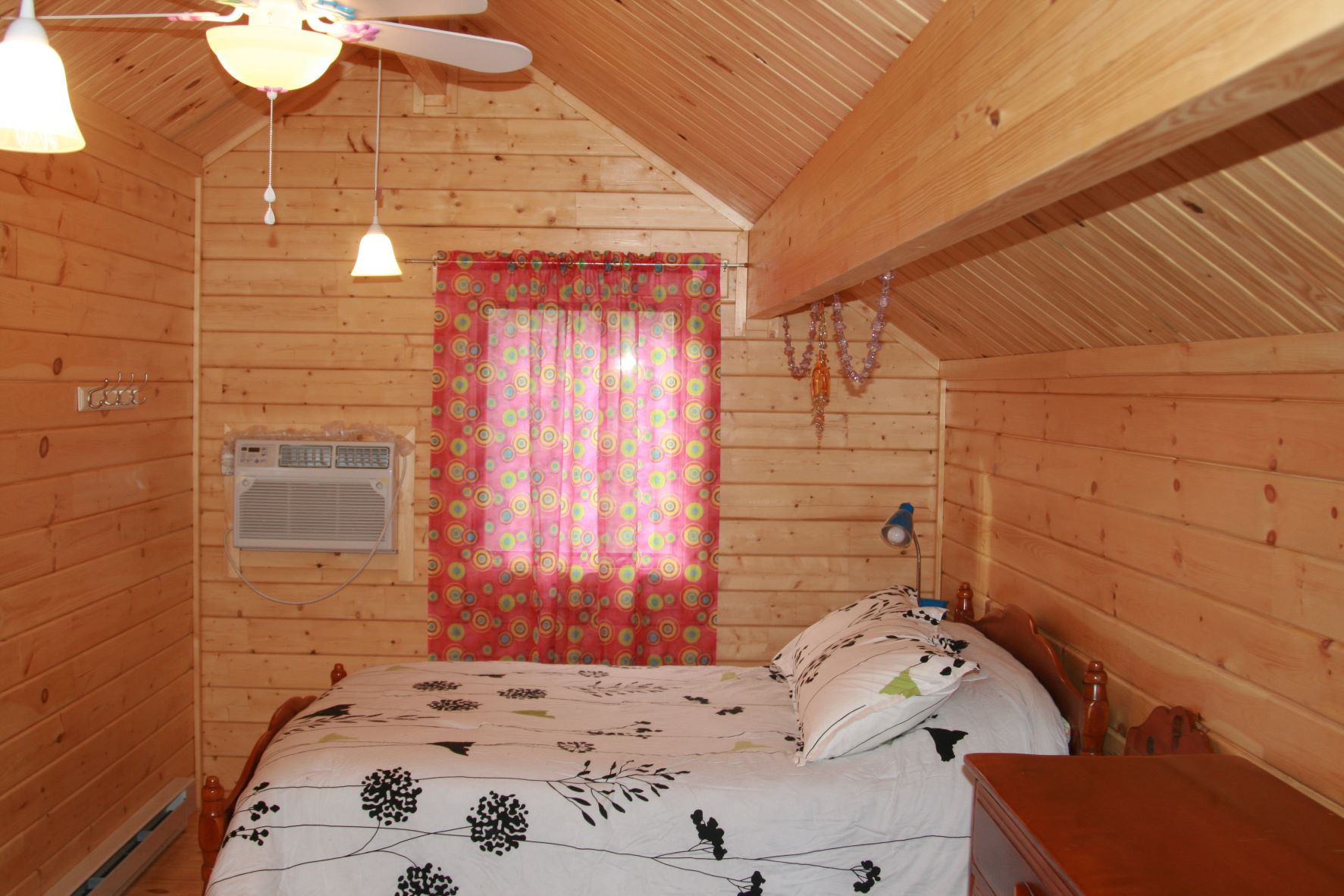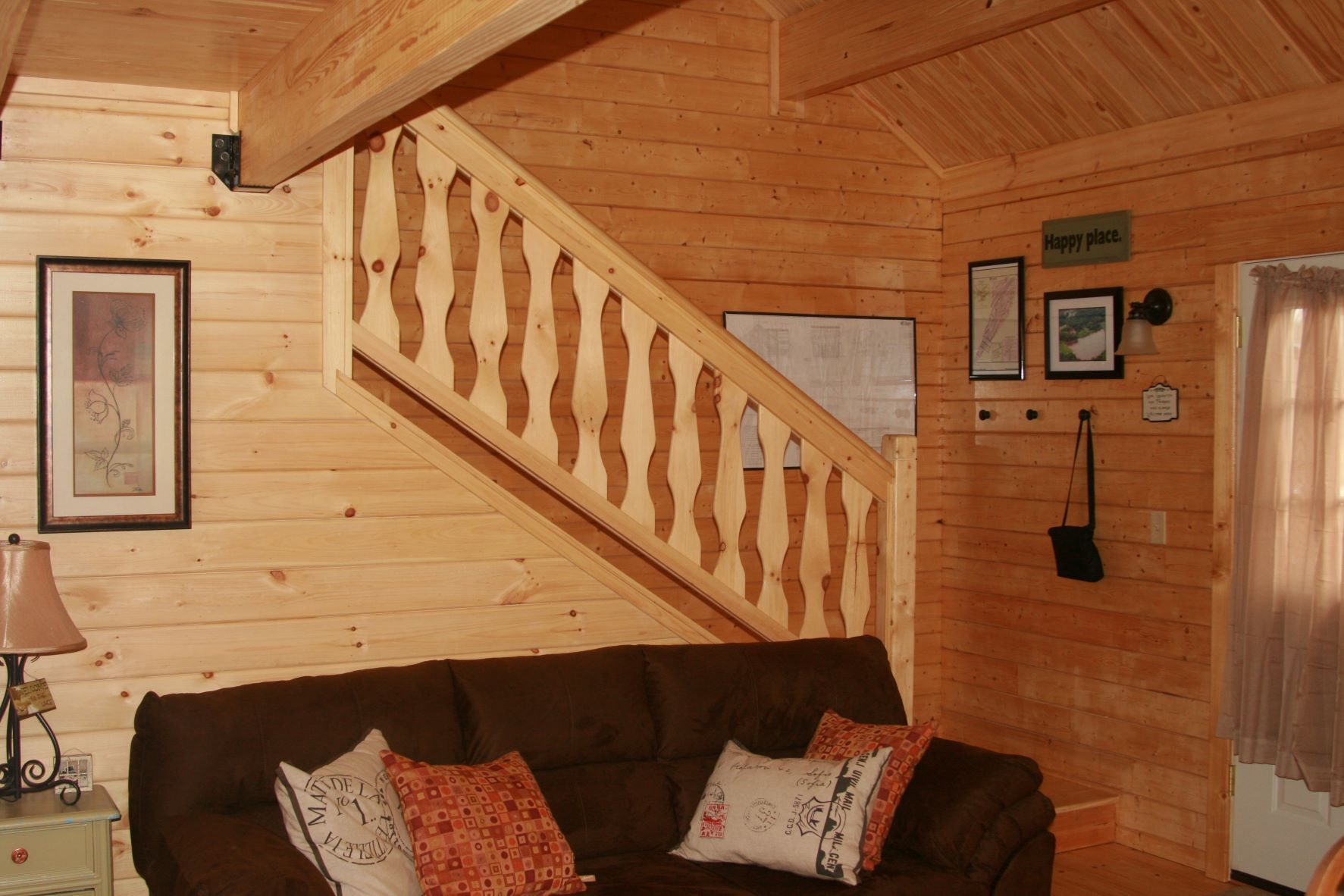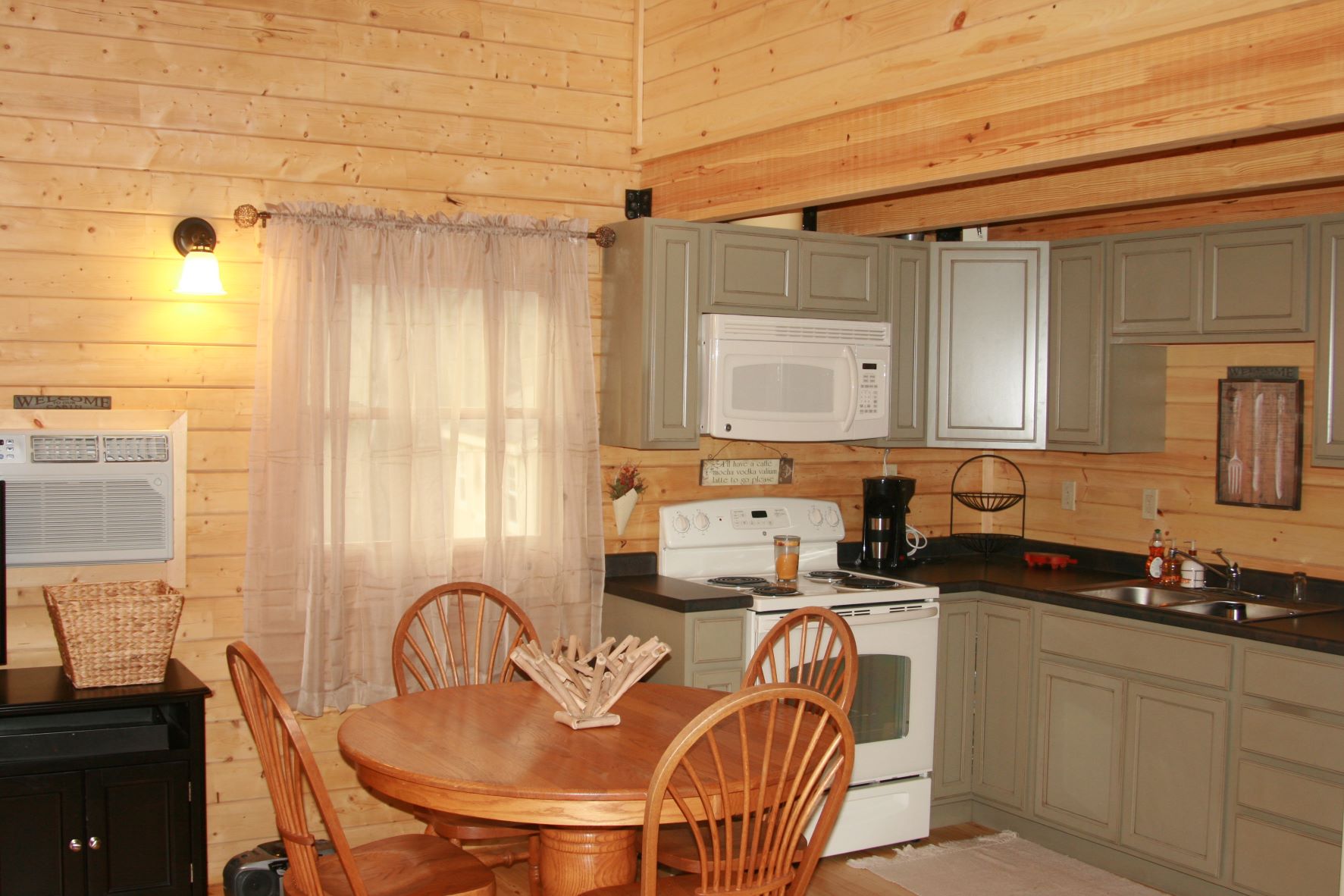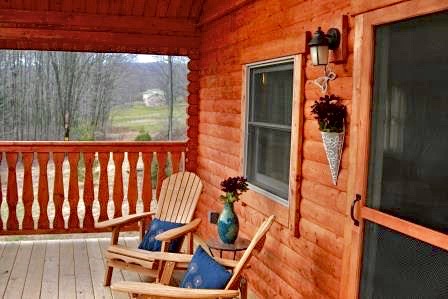 Cabins under 1100 SQF
What to Expect Inside
The family cook will appreciate all of the cabinet space in the Brandywine's kitchen.  The kids will like the loft, which extends the width of the cabin, and can be used as a bedroom or playroom.  Or the loft can be used to house visitors.  As you know, when you have a log cabin, there is no shortage of people who want to stay with you.
The side entrance passes through a potential laundry room.  So there's no reason not to start every day with clean shorts and socks.