Log Cabin Bunkhouses
Cub Lodge
The Cub Lodge is a traditional one room bunkhouse with 280 square feet.  There is ample space for four bunk beds.  Eight campers can comfortably reside inside and have room to move around and store their belongings.  The standard six foot covered porch provides shade and an additional spot to hang out.  It's a great location for a swing or a bench.
Large Open Room
Sleeps 8 in Bunkbeds
Covered Porch
Standard Floor Plan Layout (Customization Available)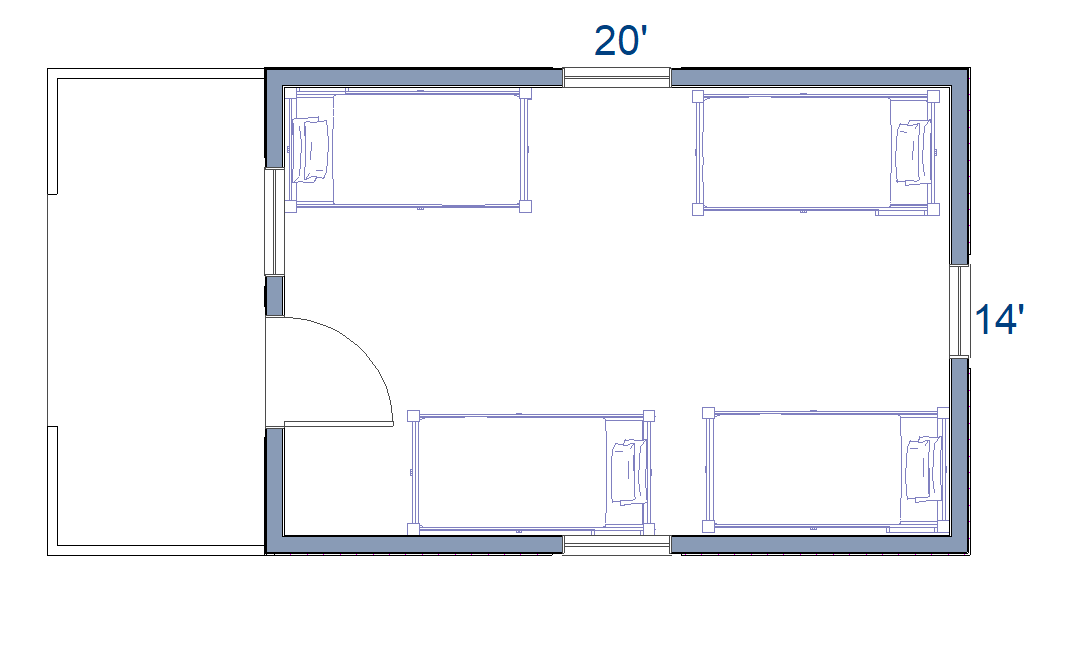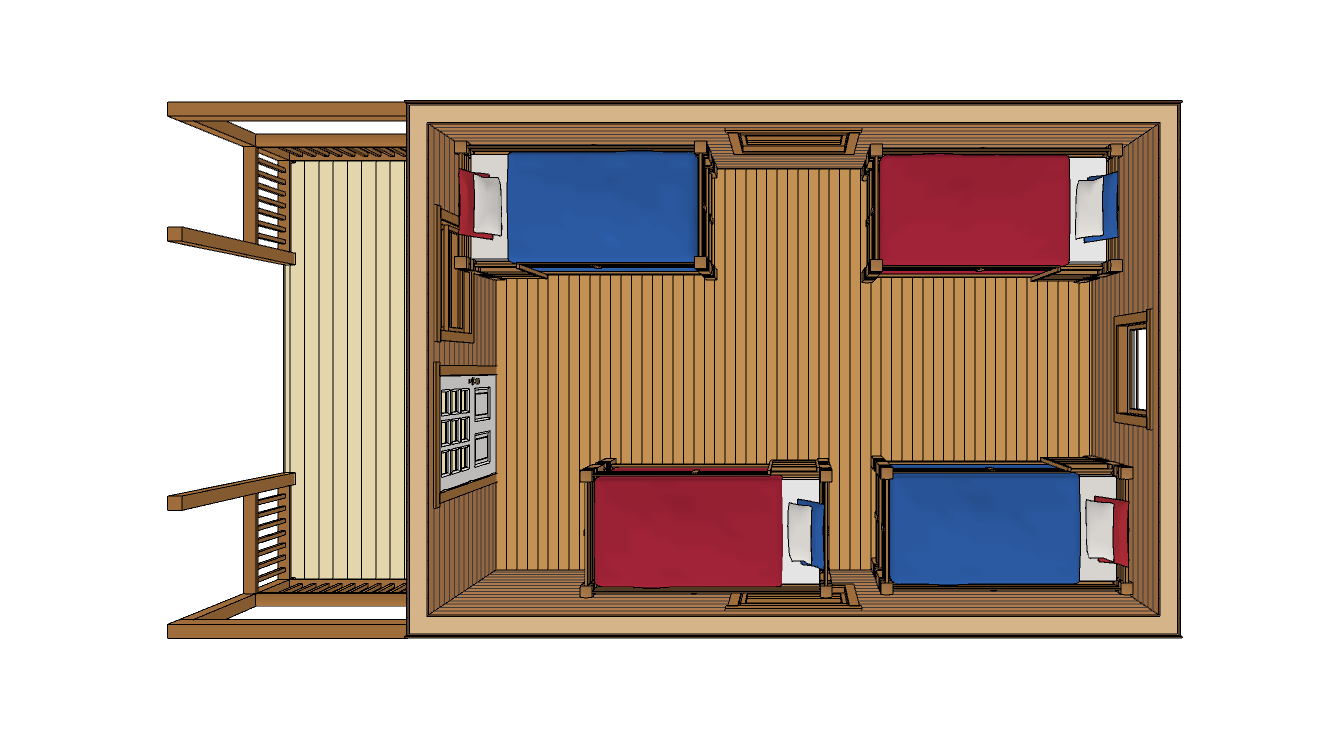 All images are for illustrative purposes only.  Pictured cabins may have been altered from original floor plan.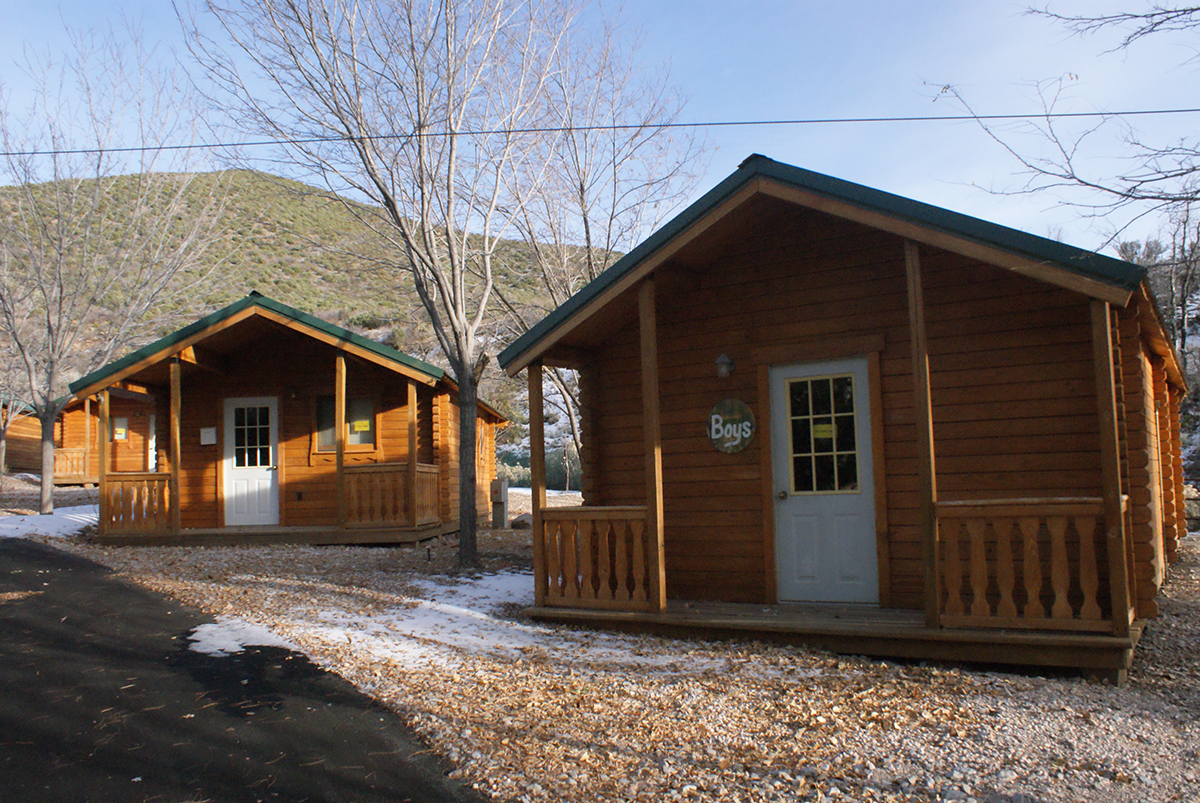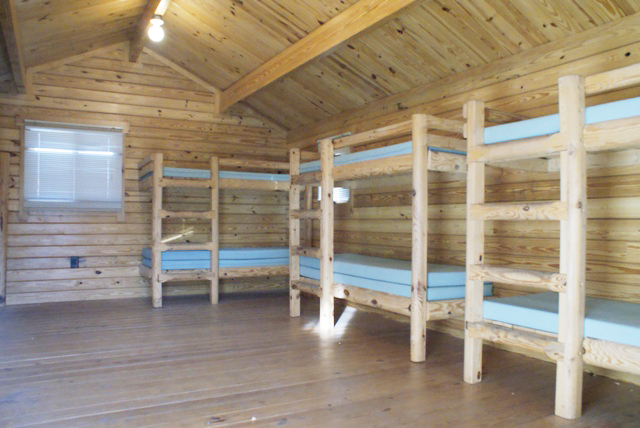 Bunkhouses
What to Expect Inside
Kids can be pretty hard on their surroundings.  There will be no worries with the Cub Lodge.  When campers track in dirt from a day filled with outdoor activities, you'll find that the Cub Lodge is easy to clean and maintain.  It can stand up to the abuse of rough and tumble children.  The Cub Lodge Bunkhouse is a welcome addition to any campground.  You'll appreciate the solid basic design and find that it is a practical and affordable solution to camping accommodations.