The Frontier Commercial Log Cabin Kit was designed specifically for a campground that wanted to offer their campers more than just bare bones cabin.  They wanted to upgrade to deluxe cabins that would have broader appeal.  Working closely with the Conestoga design team, the Frontier was created.  The campground liked them so much that they have ordered 30 cabins over the years.  The Frontier proved to be wildly popular and the cabins are consistently sold out.  Hear what this camping resort has to say about the Frontier Commercial Log Cabin Kit and working with Conestoga Log Cabins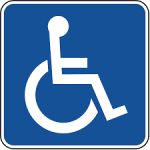 Standard Floor Plan Layout (Customization Available)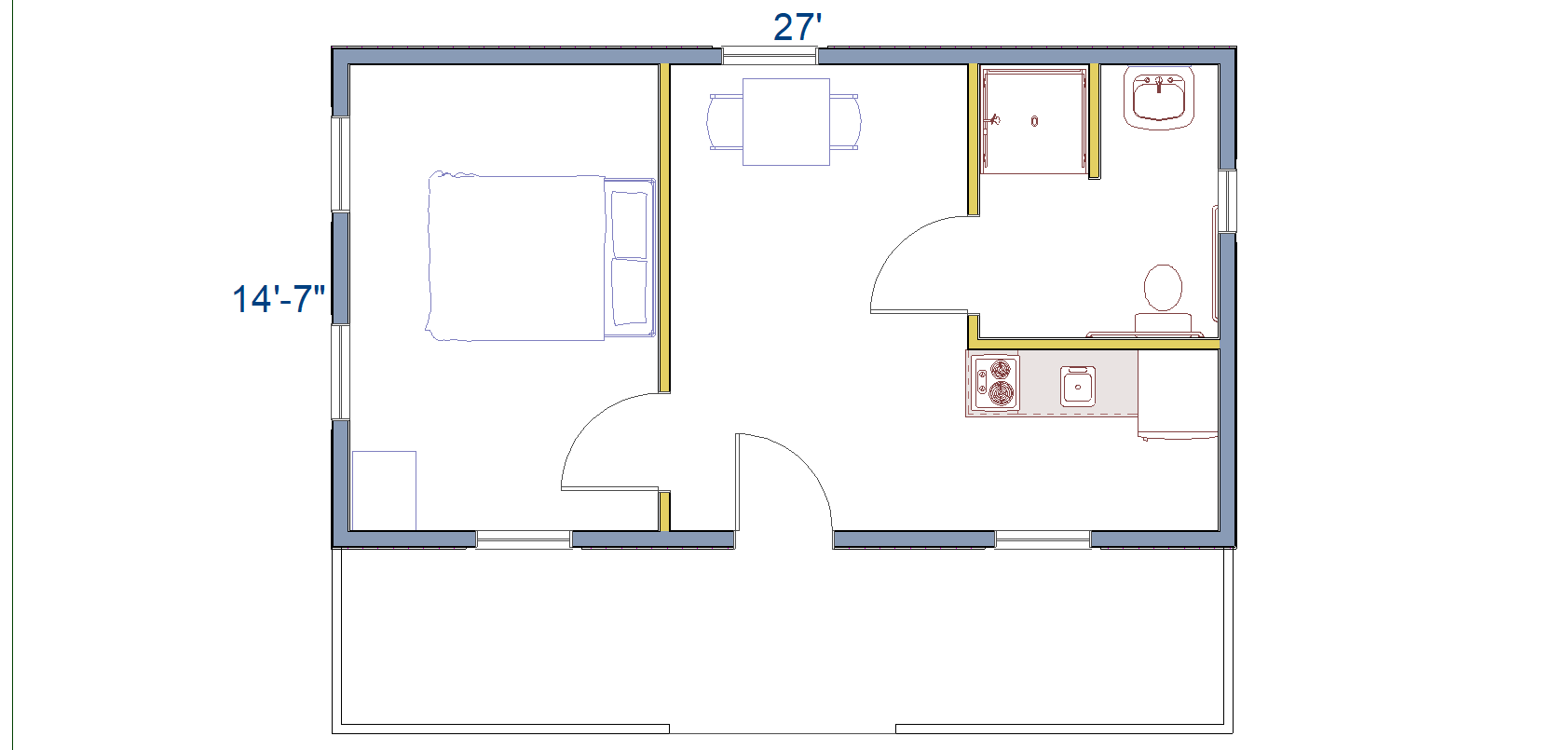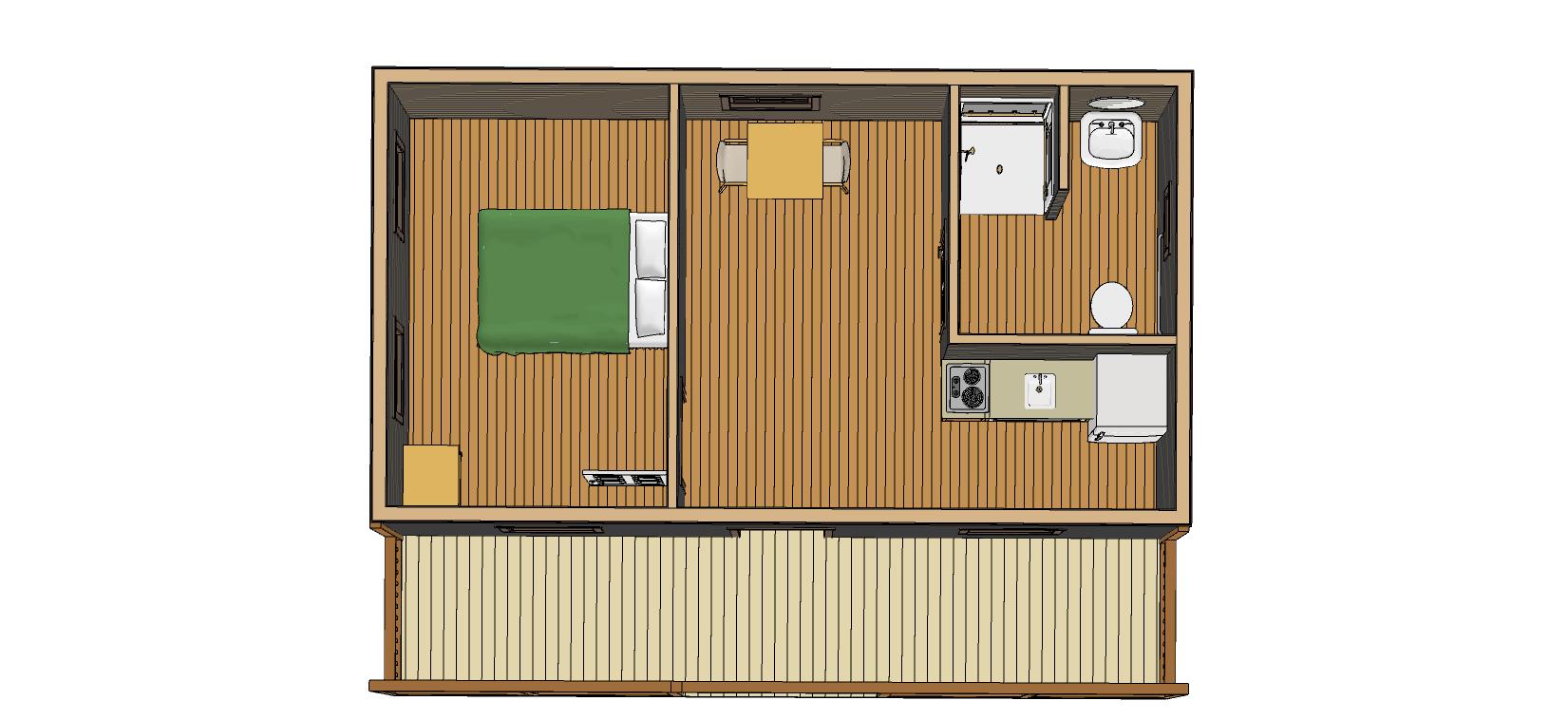 All images are for illustrative purposes only.  Pictured cabins may have been altered from original floor plan.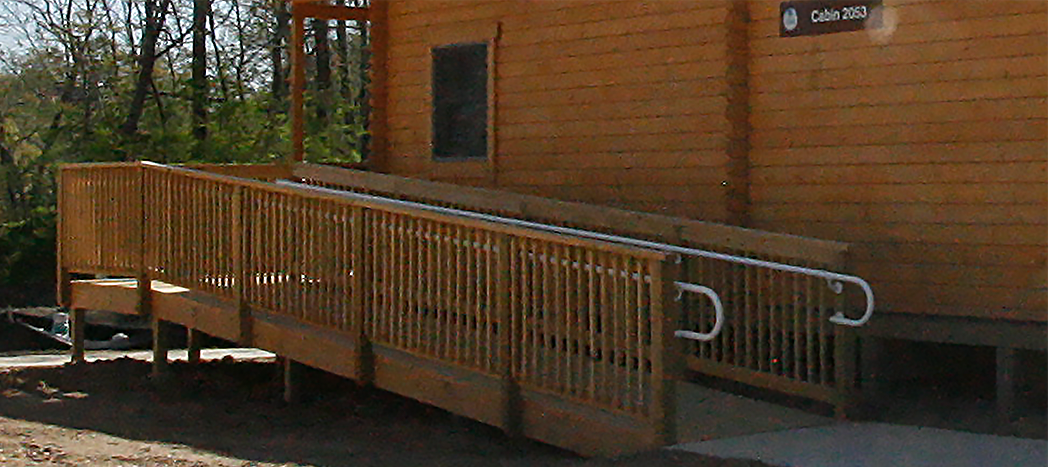 Cabins under 1100 SQF
What to Expect Inside
The Frontier offers the true log cabin camping experience without forgoing modern conveniences.  Guests will find the living room to be spacious and comfortable.  It will accommodate a futon for additional sleeping space.  The bathroom is a nice size as well so a family can share the space without feeling cramped.  The large bedroom is perfect for parents who can sleep in the bed while the kiddos can throw sleeping bags on the floor.  A kitchen area is also included so campers can refrigerate food and cook if desired.  The six foot deep covered front porch runs the entire length of the cabin and provides pleasant outside living.  You can customize the porch by adding benches or even a log swing.