All-Purpose Cabin Kits
Huron
This attractive building is almost completely surrounded by covered and uncovered porches.  The main entrance is through a set of double doors that leads into the main hall featuring vaulted ceilings.  A large kitchen can be found at the rear of the building with its own entrance.
Features:
Expansive covered porches
Trading Post
Kitchen
Ccommissary
Private restrooms
Storage
Standard Floor Plan Layout (Customization Available)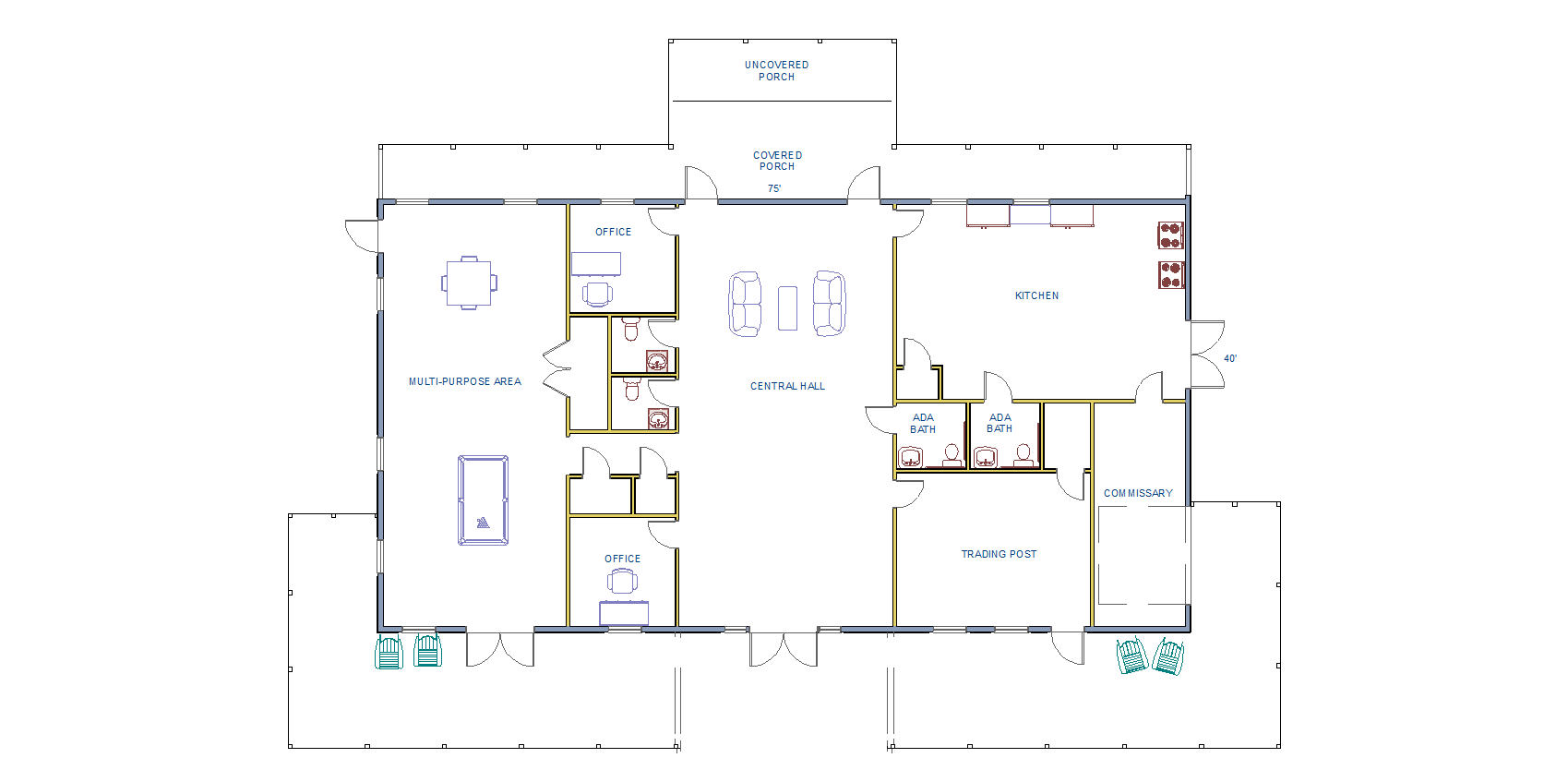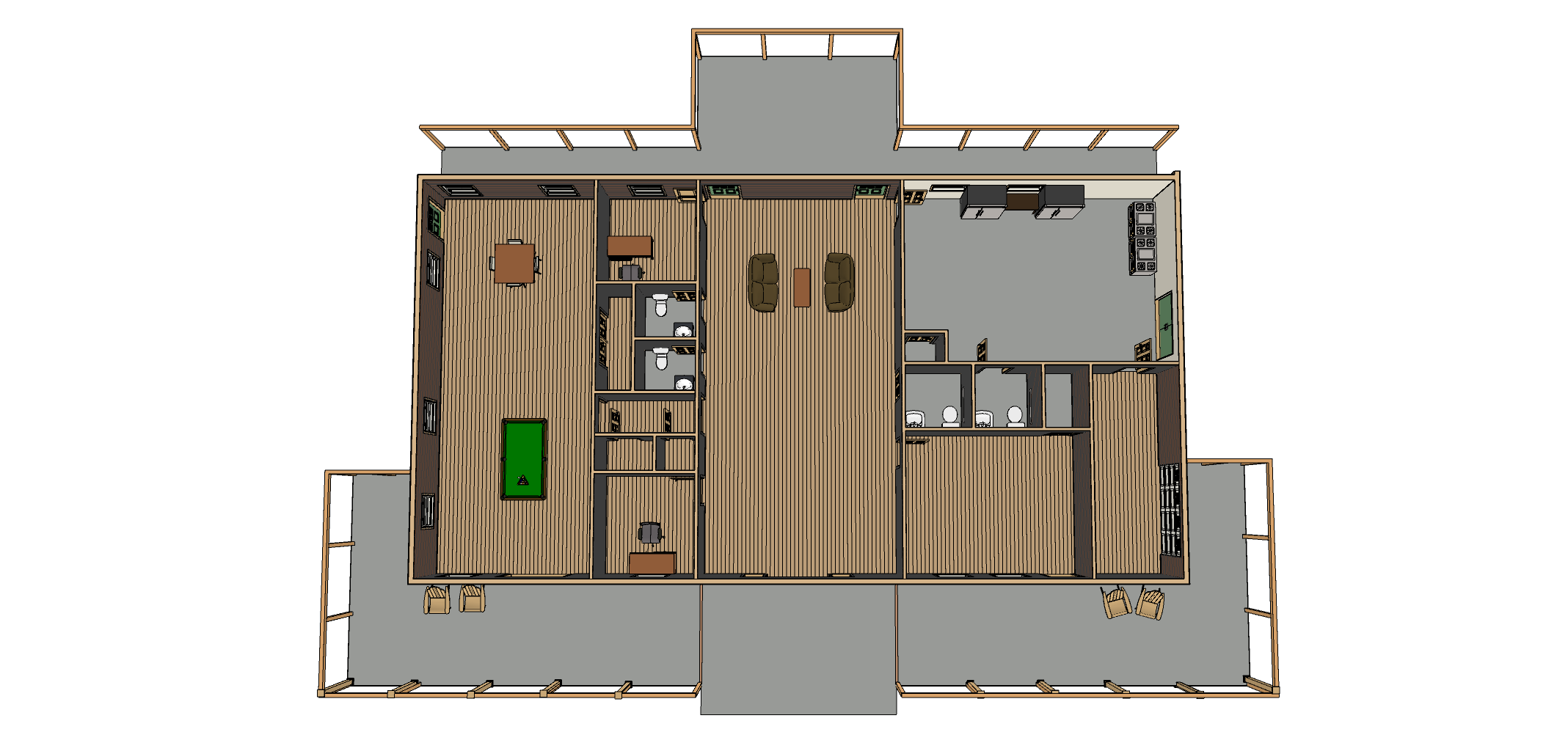 All images are for illustrative purposes only.  Pictured cabins may have been altered from original floor plan.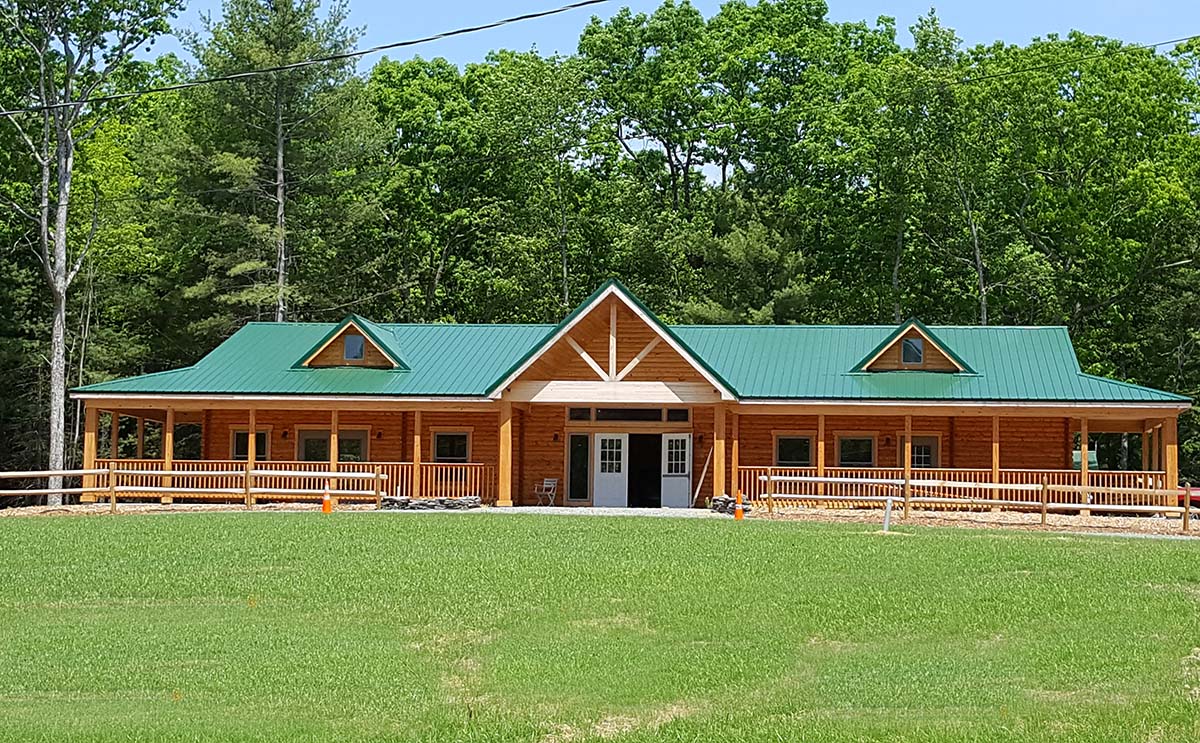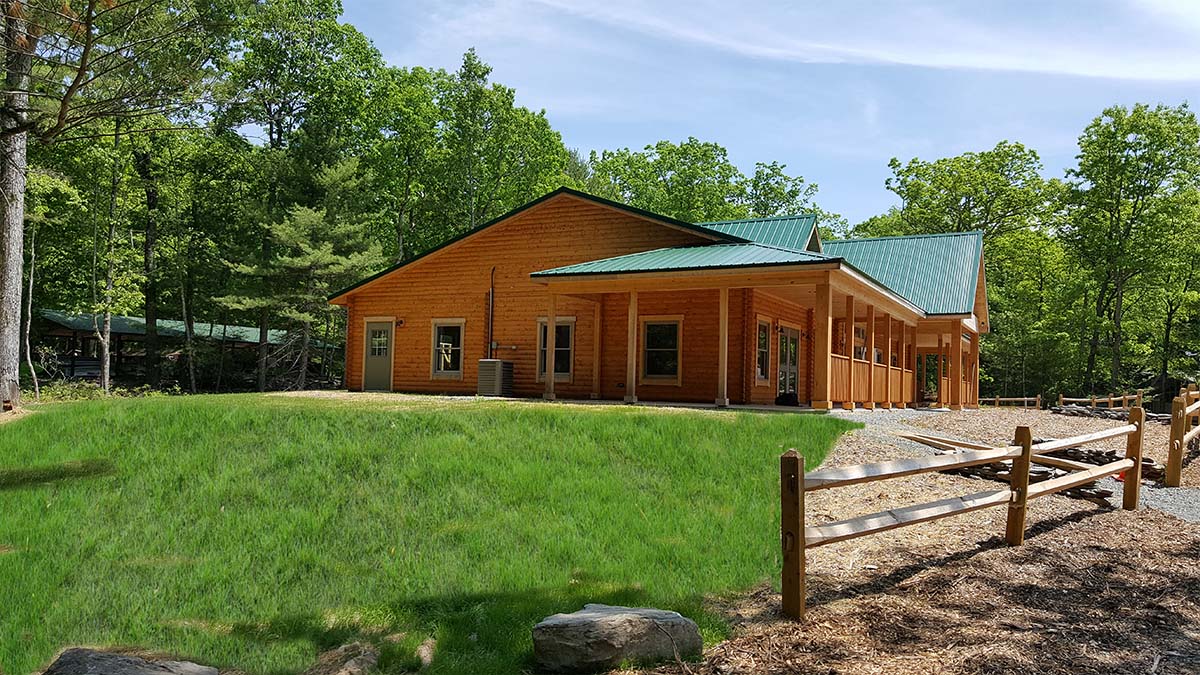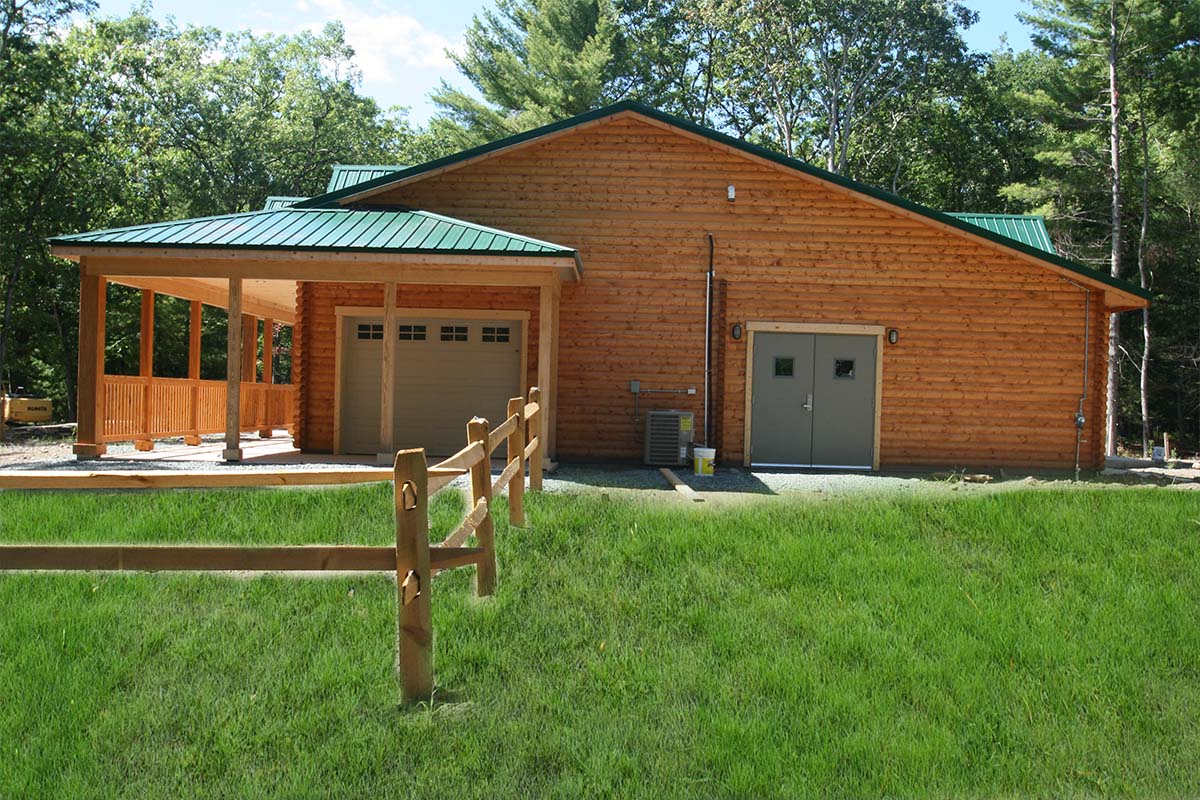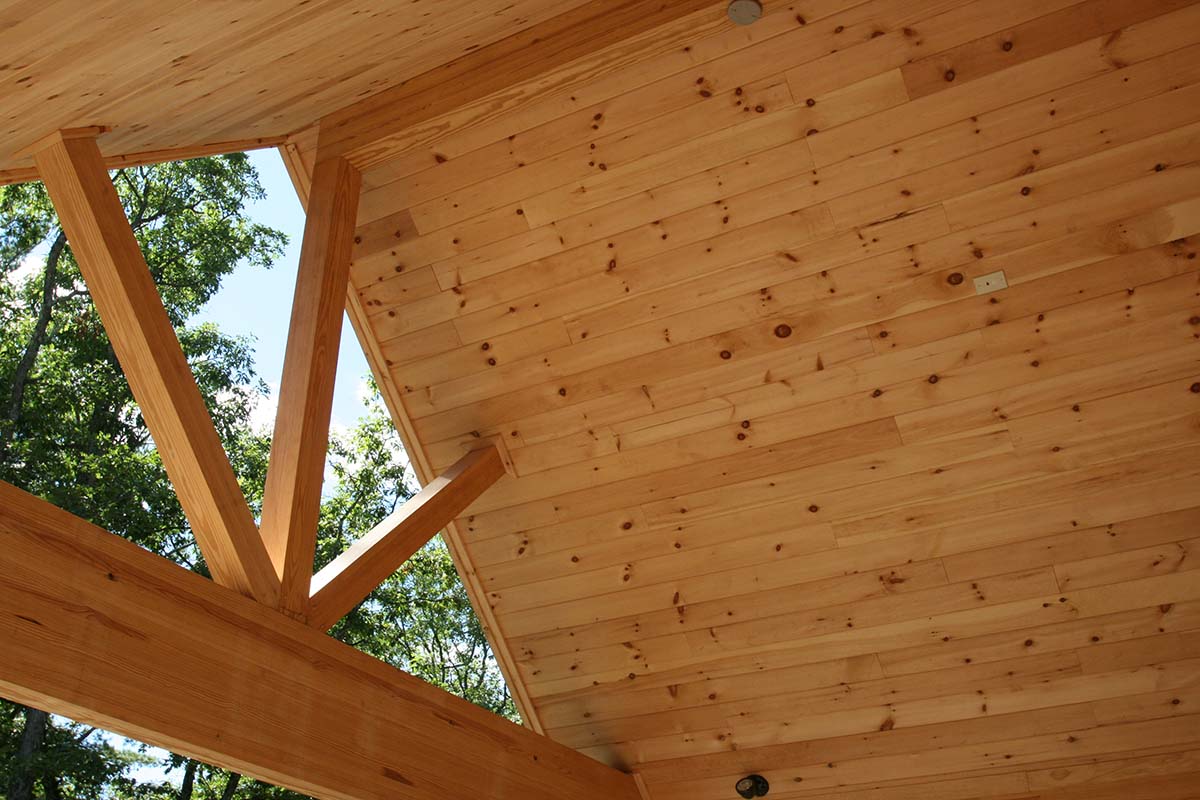 All-Purpose Log Cabin Kits
What to Expect Inside
The Huron model is one of Conestoga's newest campground cabin kits. This 40 foot by 75 foot log cabin building can used as a commissary, meeting place, educational center or conference center just to name a few options. As a multi-purpose center, the Huron appeals to campgrounds, resorts and just about any business that needs a main building.!