Green is the color of life, renewal and nature. It's no wonder that "green" is the term used to refer to people and principles that are concerned with caring for and protecting out environment. Log cabins are growing in popularity among green-minded Americans. When built appropriately log cabins can be green buildings that lower the overall impact on the environment.
Green Building Features of Log Cabins
Building Material
Logs are the original renewable resource! Reputable log cabin manufacturers will use logs that come from sources that practice sustainable forestry methods. That means whenever they cut down trees, they plant new ones. In addition, wood products require less energy to manufacture and have lower impacts on water and air quality than products used in conventionally built homes.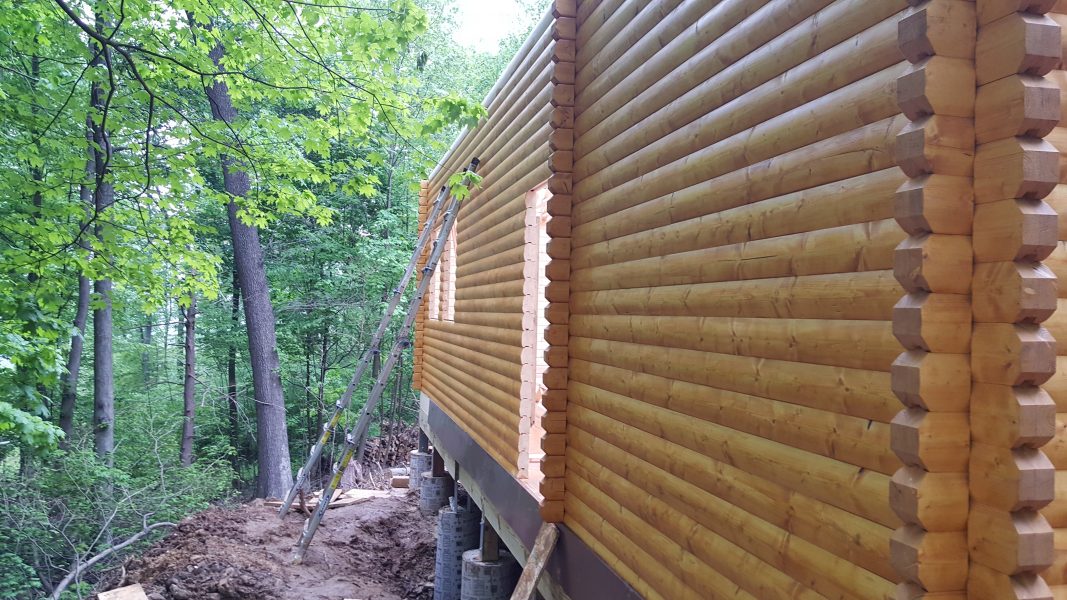 Metal Roofs
Part of following green building standards is adhering to waste reduction measures and the enabling of re-use and recycling. Most of our customers request metal roofs over asphalt shingles. Not only do metal roofs compliment log cabins, but they are a sound environmental choice as well. They come in a wide range of colors and with extensive warranties. The best part is that after several decades when the roof has outlived its useful life, the metal can be recycled!
Thermal Mass
By their very nature, logs provide energy efficiency. This is due to the thermal mass of the log walls. In simple terms, they store cool air in the summer and warmth in the winter. This helps keep the home comfortable without having to rely as much on the HVAC system. The National Association of Home Builders reported that log and timer home owners typically report spending less than their neighbors on heating, air conditioning, hot water and lighting. Homes constructed with solid log walls are generally 2.5% to 15% more energy efficient than the standard stick-frame construction.
Less Waste than Traditionally Built Homes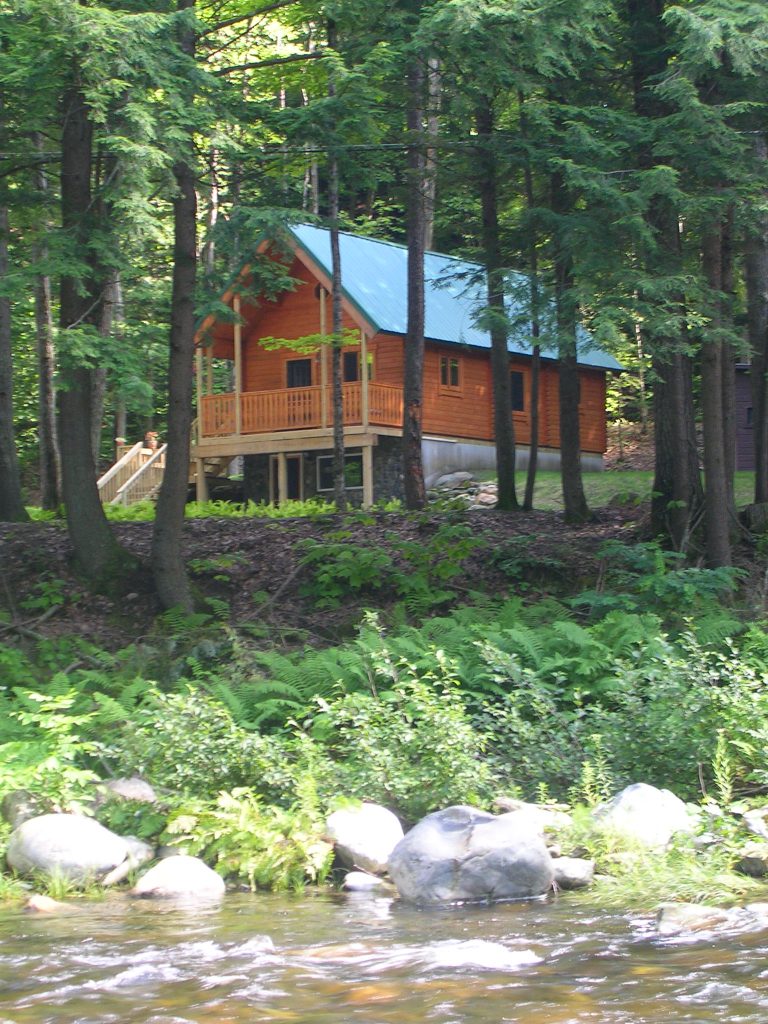 Another green building aspect of log homes is that responsible manufacturers utilize all portions of the log to keep waste to a minimum. At Conestoga, logs are cut to exact specifications using precise high-tech machinery. We use extra pieces to make our custom furniture. Wood shavings go to a local farmer for use in animal bedding.
Long Lasting
Log cabins have proven that they can stand the test of time. Amercia's oldest log cabin dates back to the 1600's. Overseas, you'll find even older log cabins that are still around. Log cabins have even been known to survive tornadoes, hurricanes and other sever storms.
Many Americans are trying to become more green. Building a log cabin might help you get there.