Log Cabin Bunkhouses
Moose Lodge
Like ranch hands of old, campers can gather in the bunkhouse for fellowship and camaraderie.  The space is separated into three rooms.  Matching bedrooms are on either end, each with the capacity for five bunk beds.  They have separate outside entrances. The middle space features a bathroom with four shower stalls, three sinks and three toilets.  You will also find a supply storage closet.  The large covered porch provides an outside seating area and a tranquil relaxation spot.
Sleeps 20 in bunk beds
Bunk rooms have separate entrances
4 showers
3 sinks
3 toilets
Standard Floor Plan Layout (Customization Available)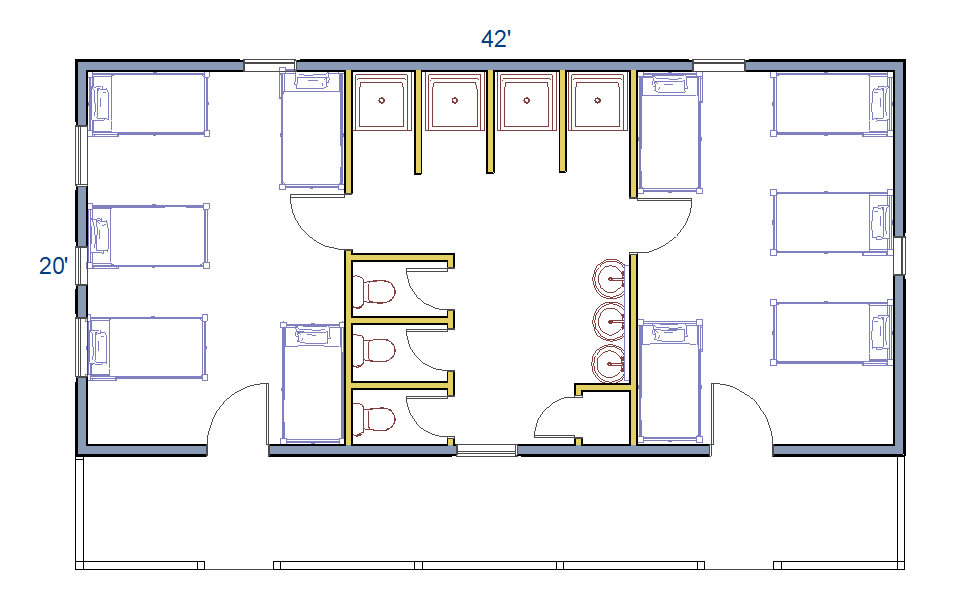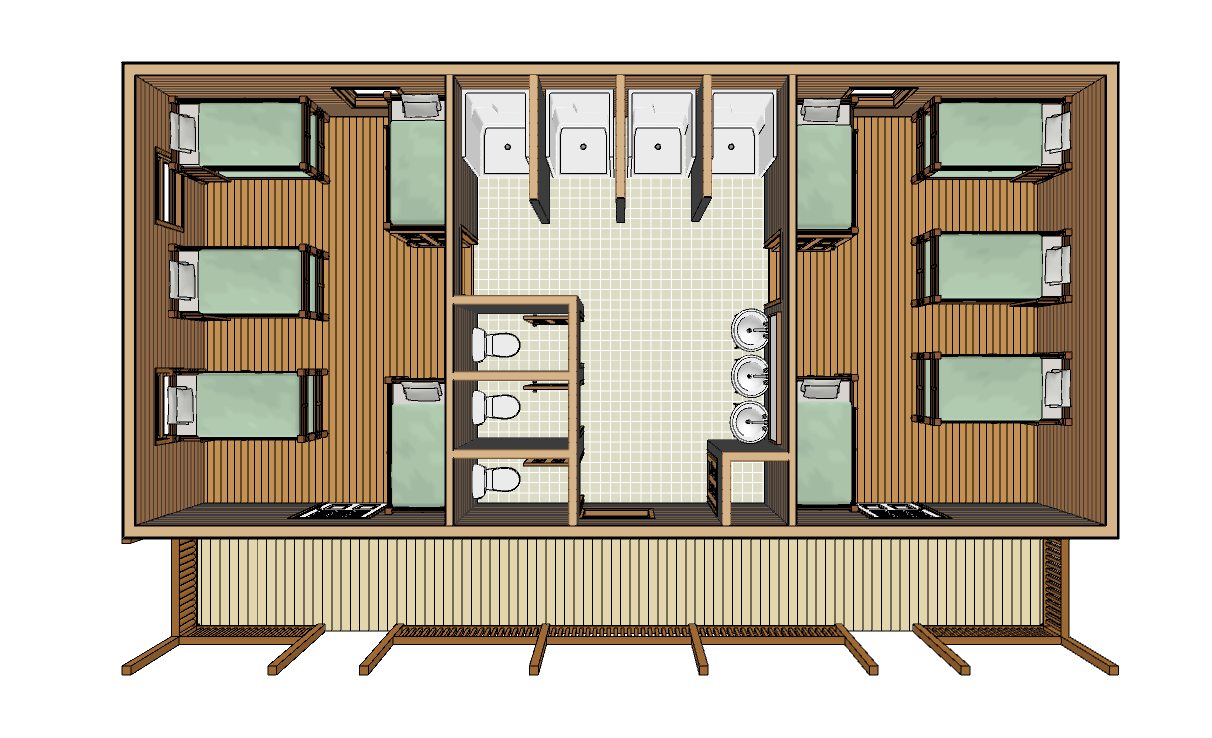 All images are for illustrative purposes only.  Pictured cabins may have been altered from original floor plan.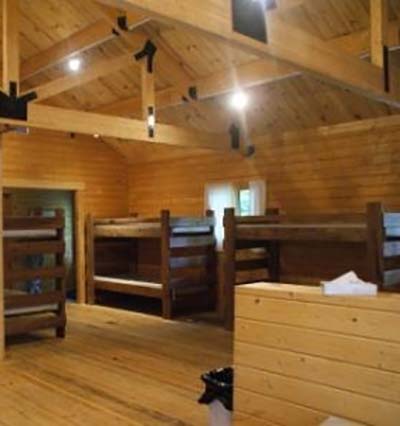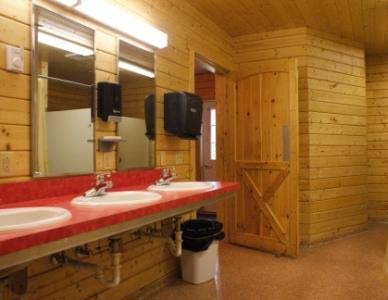 Bunkhouses
What to Expect Inside
Help your property be a facility where people connect with nature and each other.  You can host family adventure weekends, themed slumber parties, scrapbooking get-togethers, church group retreats, motorcycle weekends and leadership conferences.  The Moose Lodge Bunkhouse would also make a great hunt camp.   With multiple bunkhouses, you could host wedding events, corporate retreats and family reunions.  Conestoga bunkhouses can be insulated and equipped with heating and cooling units for year round use.