If you want to start a campground you are in the right place.  If you own a campground then more than likely you live, work, and sweat everything about your campground. When the campground is successful, then you are successful. There are ways to improve your campground or start if off on the right foot while increasing ROI.  Here we put together the top reasons why investing in log cabins will make your campground a success.
Increase Campground Customer Base
The first thing you will notice by adding log cabins is that you will increase your customer base. Some people would like to experience camping, but the idea of sleeping on the ground in a tent is not very appealing.  Broaden the camping experience to those who aren't willing to forgo luxuries such as private showers and electricity.  According to the American Camper Report, showers are the greatest luxury followed by air conditioning/heat and electricity.  With log cabins you can cater to the clientele that wants to rough it but still wants some of the conveniences of home at the end of the day.
Make More Money
Log cabins provide higher nightly rental rates.  You can rent log cabins for substantially more than tent sites or RV sites.  The more amenities you have and the nicer the accommodations, the more you can charge.  Many campground owners find that their log cabins sell out quickly and they often have waiting lists.
Extend Your Rental Season
Is your rental season shorter than you would like because of the weather?   When the temperature drops, does business drop off too?  Log cabins provide year round accommodations.  They can be insulated for extra protection from the elements.  Heating units and air conditioning can also be added to ensure your guests' comfort.

Vacationers Like Options
You can continue to offer your current accommodations such as tent sites or RV sites.  Log cabins will simply enhance your offerings.   Some vacationers may want to start out in a tent for a night or two and then transition into a log cabin to finish off their vacation.
Fully customizable log cabins to suit your business needs
If you want to start a campground, you must know your clientele and the people you want to reach.   Maybe a tiny one room log cabin home is all they need for added comfort.  Perhaps something a little larger with a bathroom will have more appeal.  Log cabin bath houses and log cabin bunk houses are other options to increase your versatility.
Excellent Return on Investment (ROI)
For a small initial investment you acquire a money maker that can be profitable for decades.  Some campground owners experience a ROI of 40% – 50%.  Many camping resorts are surprised at how affordable low maintenance log cabins can be and how quickly they recover the costs.  In addition, unlike park models, log cabins are considered permanent dwellings so they will increase in value whereas park models depreciate.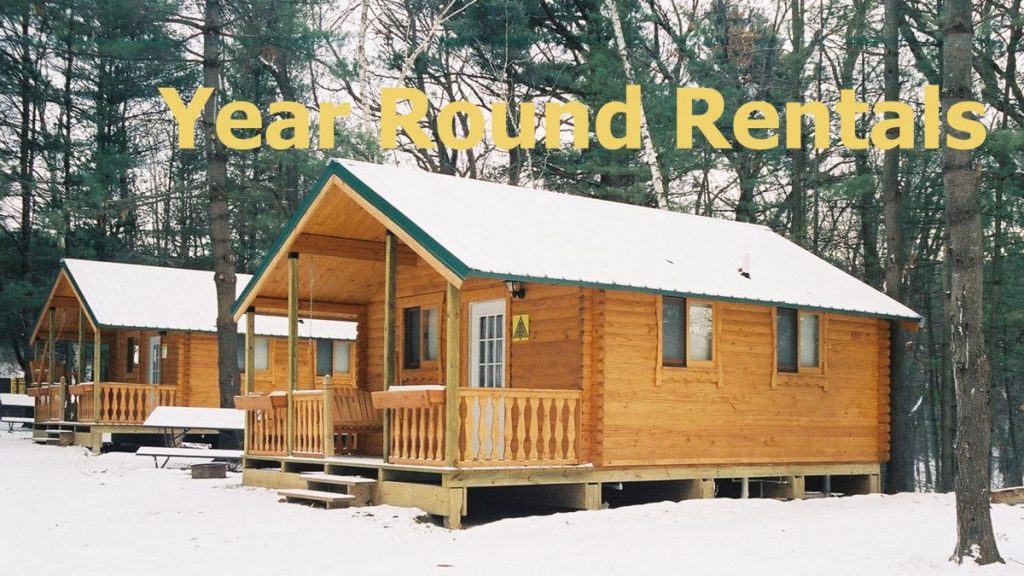 Log cabins play into the authentic camping experience that your guests seek
The great outdoors and log cabins have always been associated with one another.  Log cabin lovers appreciate the fresh air and countless outdoor activities.  Think how incorporating the log cabin lifestyle at your camping resort will broaden the horizons.  Your guests will return year after year for the log cabin experience!
Easy to assemble so you can start collecting rental income in no time!
Log cabin kit assembly is a straightforward process.  All of your components should arrive labeled and presorted to make construction stress free.  Before you know it, you'll be turning a profit on your log cabins as campground investments!
Feel free to contact us if you have any more questions on how to start a campground with log cabins.