Let's face it. Deciding where to build a log cabin can be a pretty tough choice. The country is full of gorgeous areas that are prime log cabin territory, and it may be difficult to narrow it down to just one. If you're struggling to decide on where to build your log cabin, you're in the right place! Keep reading to find out five great log cabin locations.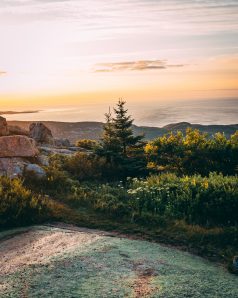 1. Pocono Mountains, Pennsylvania
The Pocono Mountains, or Poconos, are the perfect log cabin location for anyone who's a fan of variety. Because they're in Pennsylvania, the Poconos offer recreation and adventure during all four seasons. So, whether it's boating and fishing in Lake Wallenpaupack in the Summer or skiing down Shawnee Mountain in the Winter, there's no shortage of things to do. Even better, for Pennsylvania residents, the Pocono Mountains provide a dramatic change in scenery without even having to leave the state.
2. Black Mountain, North Carolina
Often called "The Front Porch of Western North Carolina," Black Mountain sits right in the heart of the Craggy Mountains among some of the tallest peaks in the Southeast. Conveniently located near whitewater rivers, the Blue Ridge Parkway, ski resorts, and hiking trails galore, Black Mountain has a little something for everyone. It's even in close proximity to Asheville, a bigger, artsy town that's only a 15-minute drive away.
3. Davis, West Virginia
Since Davis has a small population year-round, it's a great place to build a log cabin for anyone who may be looking to escape some crowds and traffic. What's more, Davis' woods are nothing short of beautiful. From mountain laurel blooms in the Spring to crisp Fall foliage, the scenery is gorgeous no matter the time of year. Davis also has plenty of easy access points to skiing and state parks, making it perfect for any outdoor enthusiast.
4. Presque Isle, Maine
Heading North, Presque Isle is many water lovers' prime location. There are 2,000 lakes dotted across the area, so fishers, boaters, and swimmers will be right in their element in Presque Isle. Not a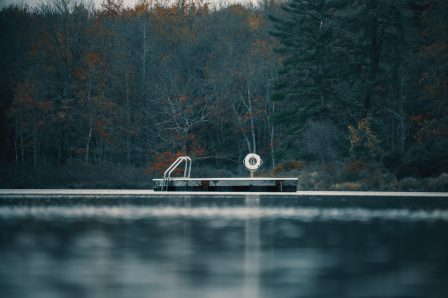 fan of the water? Don't worry, Presque Isle is full of cross-country ski trails, bike paths, and hunting options. Best of all, there's a pleasingly low cost of living here, which is great for those who are looking to save a little money.
5. Washington Island, Wisconsin
Have you ever wanted a true "island-living" experience? If so, Washington Island might be what you've been searching for. It's a charming, 35-square mile paradise of sorts. With only around 700 year-round residents, Washington Island is nothing short of serene. However, there's still plenty of room for entertainment. From cozy eateries and charming wineries to beautiful beaches and historic sites, the island has attractions from shore to shore.
While the "best" location to build a log cabin is different for everyone and varies based on personal preference, there's no doubt that these five are some great choices!