The Conestoga team recently returned from exhibiting at a Tiny Home expo in Virginia. This show attracted people curious about tiny living. While many people are captivated by the idea of living in under 400 square feet, most of us desire a little more space. Conestoga offers several tiny home plans but we can also accommodate those who want a home that is bigger than tiny. We know all about the benefits of building and living in a small cabin. Also, don't forget to check out the infographic we made for this post at the bottom of the page!
Simple to Build
Conestoga log cabin kits have a straightforward assembly process. Cabin construction doesn't require special tools or equipment. Our detailed plans show you exactly where each specially numbered log should go. Throughout the years hundreds of Conestoga cabins have been constructed by their owners. If you are not interested in tackling a do-it-yourself project, a local contractor can easily handle the job for you. There is no need for prior experience with log cabin construction.
Less to Clean and Maintain
Let's face it – who enjoys cleaning toilets? Less space means less to clean. Your small cabin can be shipshape in a fraction of the amount of time it takes to clean a McMansion. When it's time for regular maintenance such as staining, it will take less time. You can spend the extra time enjoying family, friends and the great outdoors.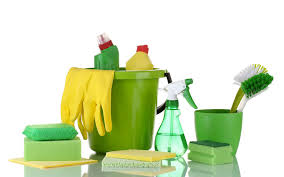 Save Money
You won't just save on the purchase price but on mortgage payments, taxes, insurance, utilities and maintenance. A smaller home typically means less debt. In addition, there are fewer rooms to buy furniture for, fewer windows to cover and less space to feel obligated to fill. Think of all the things you could do with the extra money: save more for retirement; give to charity; pay off debt; help send grand-kids to college; invest in your favorite hobby or increase your emergency fund.
Oh So Charming
Other than puppies and babies, there isn't much that is as charming as a cozy log cabin. Imagine the setting of a small cabin by a stream or nestled in the woods. Or even in a development where your small cabin would be the cutest house in the neighborhood! Small cabins bring charm and warmth wherever they are.
Energy Efficiency
A huge benefit of living in a small cabin is the energy efficiency. Small cabins are often more energy efficient than larger homes because there is less space to heat and cool. In addition, logs naturally offer moderate R-value (insulation). As a result, small cabins have a smaller ecological footprint.

Family Closeness
It's easy to avoid family members in a 3000 square foot home. Logan is in the basement playing video games. Emma is in upstairs Snapchatting. The parents are watching two different television programs in two different parts of the house. Small cabins physically bring you together making it easier to connect with each other instead of devices.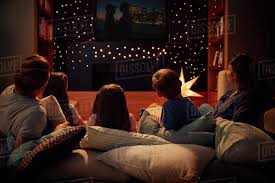 Check out some of our small cabin plans that give you everything you need. If you don't see exactly what you want, the Conestoga team is happy to work with you to craft the cabin of your dreams.