In most parts of the country, the blistering summer heat has passed and fall foliage is starting to peek through.  It's a great time to put on your hiking boots and hit the trails.  Before you head out, here are a few things to keep in mind.  This is not intended to be an all-inclusive list but just a few hiking hints to get you started.
Hydrate
Proper hydration starts long before you set out.  Start drinking water hours before you start hiking and continue to drink throughout the day.  Bring an ample supply or carry a water filtration/treatment system.
Tell a Friend
Inform someone of your plans and estimated return time.  This preventative measure can be a lifesaver if your trip does not go as planned.
Navigation
Even if you don't plan to stray from established paths, be prepared in case you lose your way.  Old

school instruments such as maps and compasses will do the trick.   They are more reliable than GPS devices and cell phones that may not always receive a signal based.
First Aid Kit
Small first aid kits are readily available at all kinds of stores.  To save money, you can also assemble your own kit at home.  Many websites such as https://www.webmd.com/first-aid/first-aid-kits-treatment#1 and http://www.redcross.org/get-help/how-to-prepare-for-emergencies/anatomy-of-a-first-aid-kit tell you what to include in addition to assorted bandages, gauze pads and antiseptic.
Illumination
Don't forget a flashlight or headlamp with extra batteries.  You may only be planning a day trip, but it's best to be prepared.  Besides, you may stumble across a cave that must be explored!
Snacks
Bananas and apples are great for a burst of energy and they help you feel full.  Unless you have an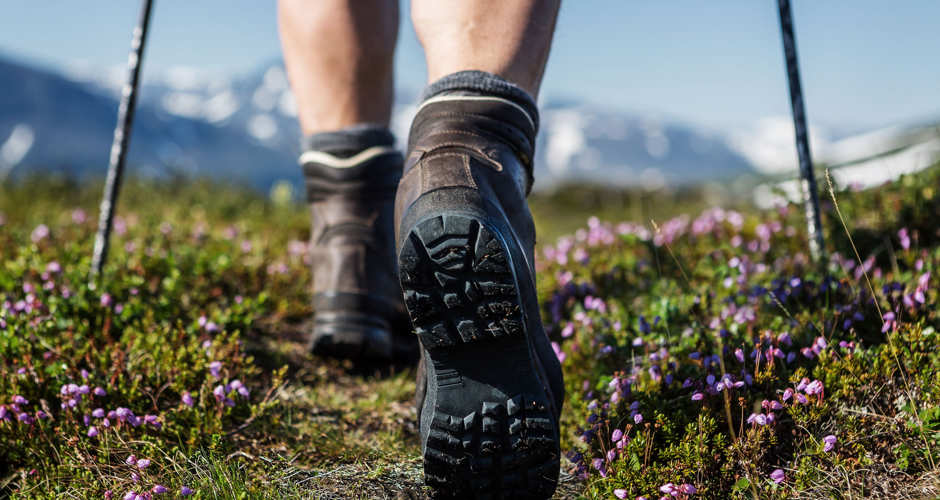 allergy, add some peanut butter for added protein.  Make up your own trail mix with dried fruit, nuts and seeds.  There's a reason it's called trail mix!  You can also check out your local grocery store for a selection of energy bars.
Sun Protection
Apply and reapply sunscreen throughout the day.  Sunglasses will protect your eyes.  Wear a hat for added protection.
Dress Appropriately
Consider weather fluctuations and dress in layers.  Clothing made of wicking material will draw moisture away from the body.  Most importantly make sure your shoes are suited for the terrain.
Kids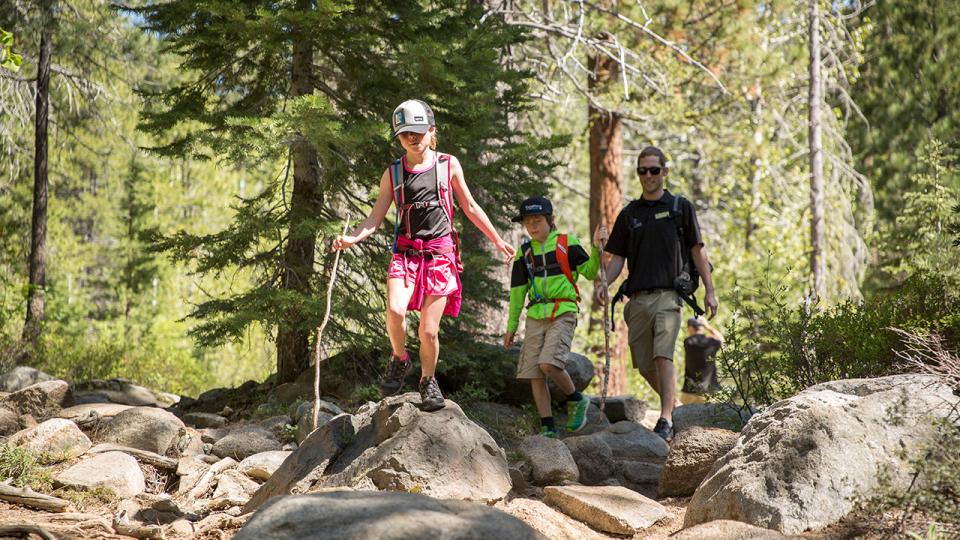 Hiking is a great way to spark a child's interest in nature.  But, just because you're ready to climb Mt. Kilimanjaro, doesn't mean that your preschooler is up for the challenge.  Consider your child's stamina when selecting a route.
Dogs
A hiking adventure is even more exciting with your dog!  Make sure your pet is hydrated and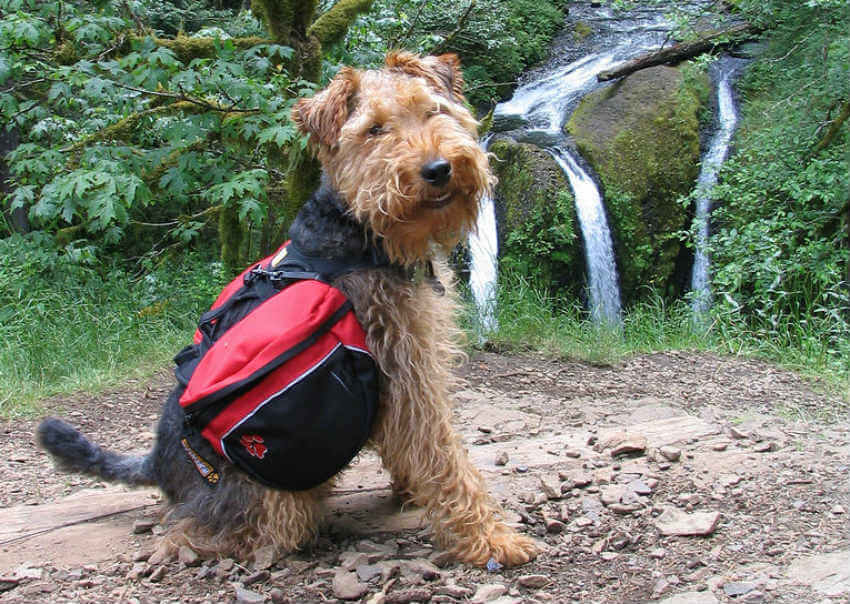 protected.  If the terrain is rough and could damage your dog's pads, consider dog boots.  Look into doggie backpacks that allow dogs to carry their own supplies.
Pack It In – Pack It Out
Whatever you bring with you, make sure it goes back home with you.  Whether it's a granola bar wrapper or a bag of poop, clean up after yourself.  Just remember leave no trace and keep your surroundings clean so everyone can enjoy them.  Leave nothing but footprints.