Log Cabin Bathhouses
Mountain King Bath
The Mountain King Bathhouse Log Cabin is for the busy campground that wants to offer its campers rugged, low-maintenance restroom facilities.  Its five rooms include three bathrooms, a laundry room and a storage room.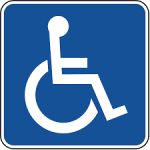 Separate Entrances
4 Rooms
Storage Area
Laundry Room
ADA Compliant Bathroom
*Plumbing Supplies not Included in Kit
Standard Floor Plan Layout (Customization Available)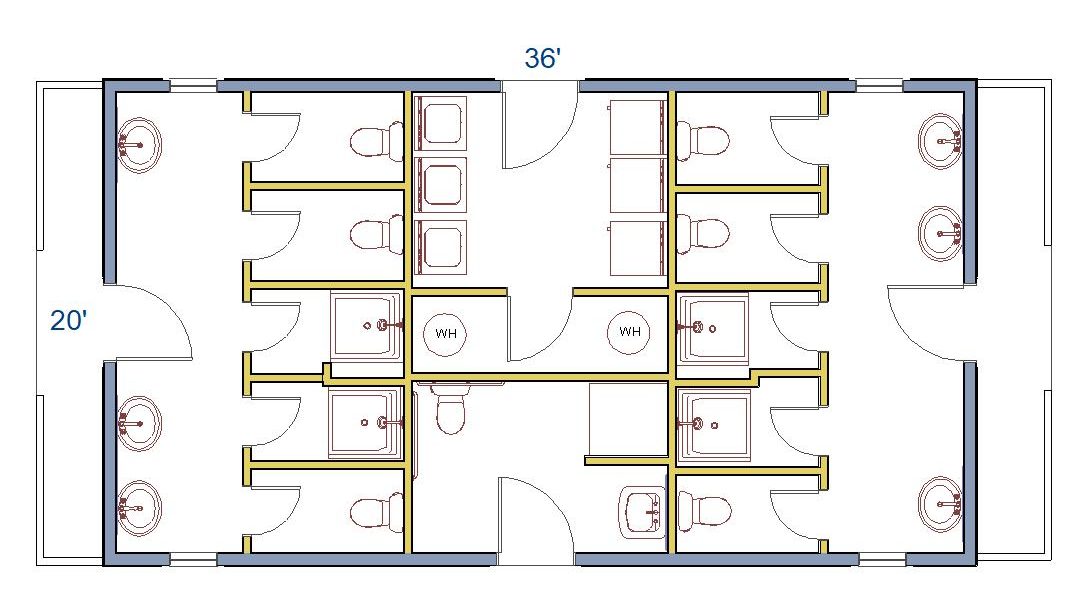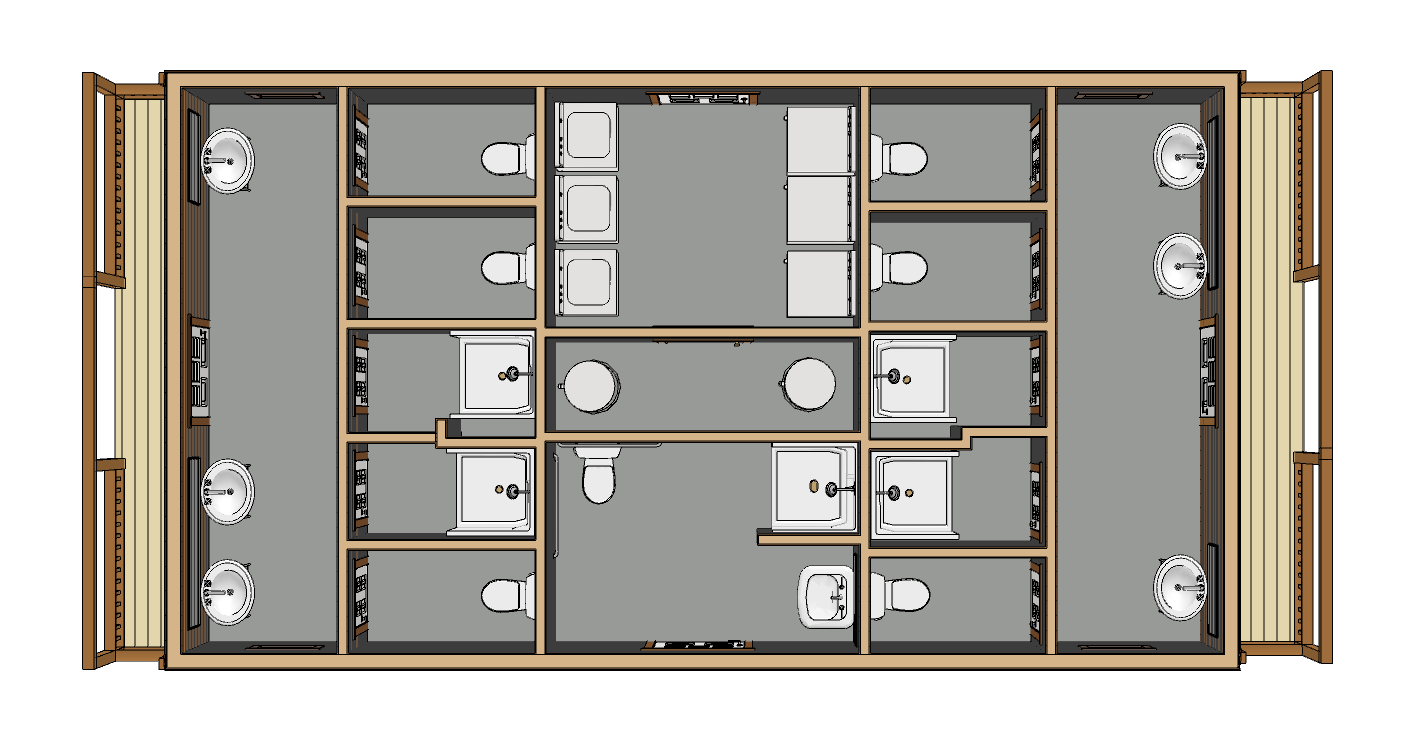 All images are for illustrative purposes only.  Pictured cabins may have been altered from original floor plan.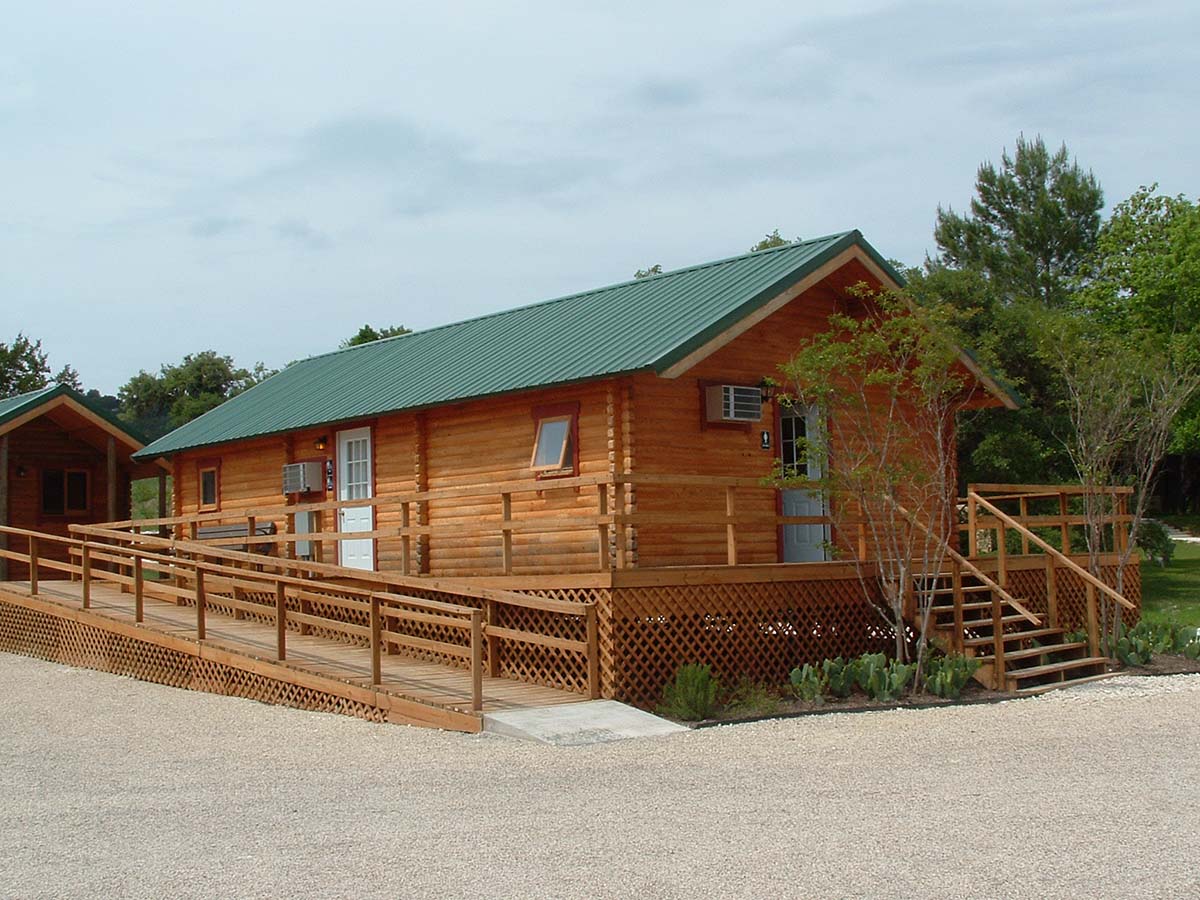 Bathhouses
What to Expect Inside
Two of the bathrooms located on opposite ends of the Mountain King have identical layouts.  They each offer space for three toilet stalls, three sinks and two shower stalls.  All four showers have a changing area so guests have privacy while they are dressing.  The design allows multiple campers to use the facilities at the same time.  Each entrance is flanked by a three foot covered porch.
The third bathroom is compliant with Americans with Disabilities Act (ADA) standards.  In addition to the required turning space, there is room for a toilet, sink and roll-in shower stall.  It has its own private entrance.