Buying land is the first (and often most important) step in building your dream cabin. However, it comes as no surprise that buying land isn't an easy purchase to make. There are many things to think about when buying land for your cabin. 
Buying Land for Your Cabin
Location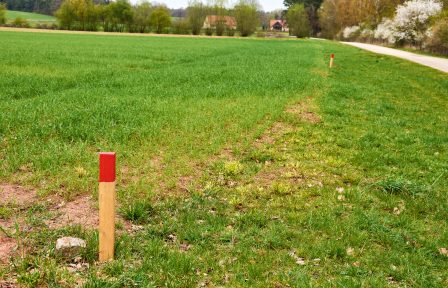 When choosing a location for your log cabin, it comes down to personal preference. Here are a few questions you should ask yourself when choosing your cabin's location:
Types of land. Think about what you will be using the land for at your cabin. Will you be gardening or growing crops? If so, it may be best to look for land with agricultural properties.
The purpose of your cabin. Why are you building your log cabin? Are you looking for a quiet getaway cabin in the wilderness or a cabin in a resort or campground? Once you know the answers to these questions, choosing a location will follow your purpose.
Surrounding area and scenery. Consider the environment surrounding your cabin. Do you picture yourself being surrounded by trees and foliage in the wilderness, or being among mountains, lakes, and a scenic landscape?
Accessibility. This is one of the most important things to think about when buying land for your cabin. While many people prefer their cabins to be secluded, it's important to think about the accessibility of the area. Is the cabin in a convenient location with access to local amenities? If the cabin is your second home, how far are you comfortable traveling?
Legal Matters
Once you've narrowed down a location for your cabin, you'll need to figure out the legalities of building a cabin in that area. Log Cabin Hub recommends consulting with local real estate agents and land developers to see what permits and regulations you should adhere to. These can include code restrictions, zoning, development restrictions, or future development plans. While you may have found a perfect piece of land, you still need to make sure that you're legally able to build a cabin there.
Resources
If your cabin site is within access to local sewage systems and utility lines, are you going to connect to them, or is your cabin going to be off the grid? Also, it's crucial to think about a water source. Whether it's well water or a public water line, your cabin needs to have access to some sort of water supply.
Site Placement
Once you have all of the above figured out, you'll need to think about where you actually want to place the cabin on your plot of land. Consider what kind of views you'd like to see when looking out your cabin's windows and think about where the sun is going to shine on the cabin throughout the day. Additionally, keep in mind that if your cabin is on hilly or mountainous terrain, you may be restricted in cabin placement.
Once you have taken all of these things into account when buying land for your cabin, you should be able to find your perfect spot.