Log Cabin Bunkhouses
Tranquility
Your campers will delight in staying in the Tranquility Bunkhouse Cabin.  It is designed to sleep 26 in single beds and is ideal for campgrounds that host large groups of people such as scouts or church groups.  While your guests will admire the rugged beauty and functionality, you will appreciate the low maintenance upkeep, durability and incredible potential for return on investment.
Sleeps up to 48 in bunkbeds
Storage area
3 Showers
3 Toilets
3 Sinks
33 Windows
Standard Floor Plan Layout (Customization Available)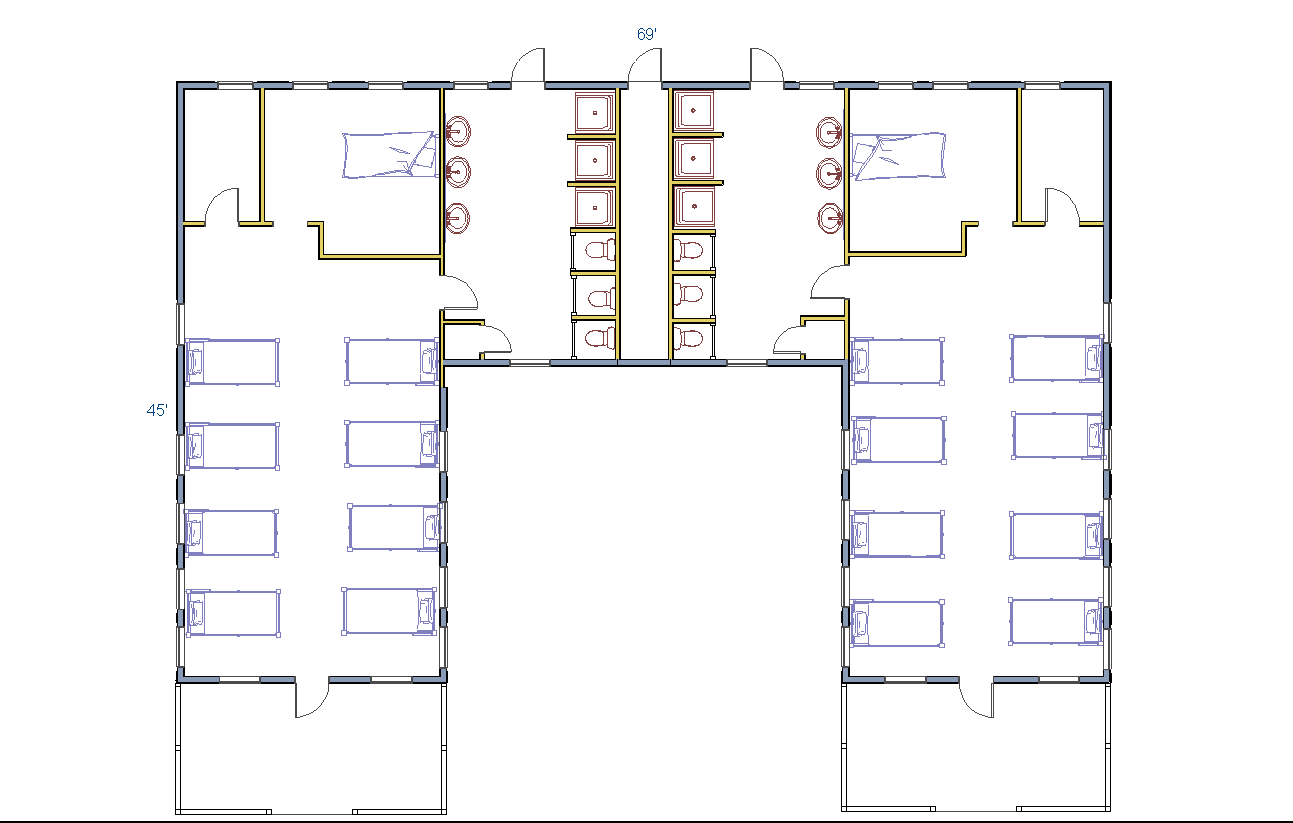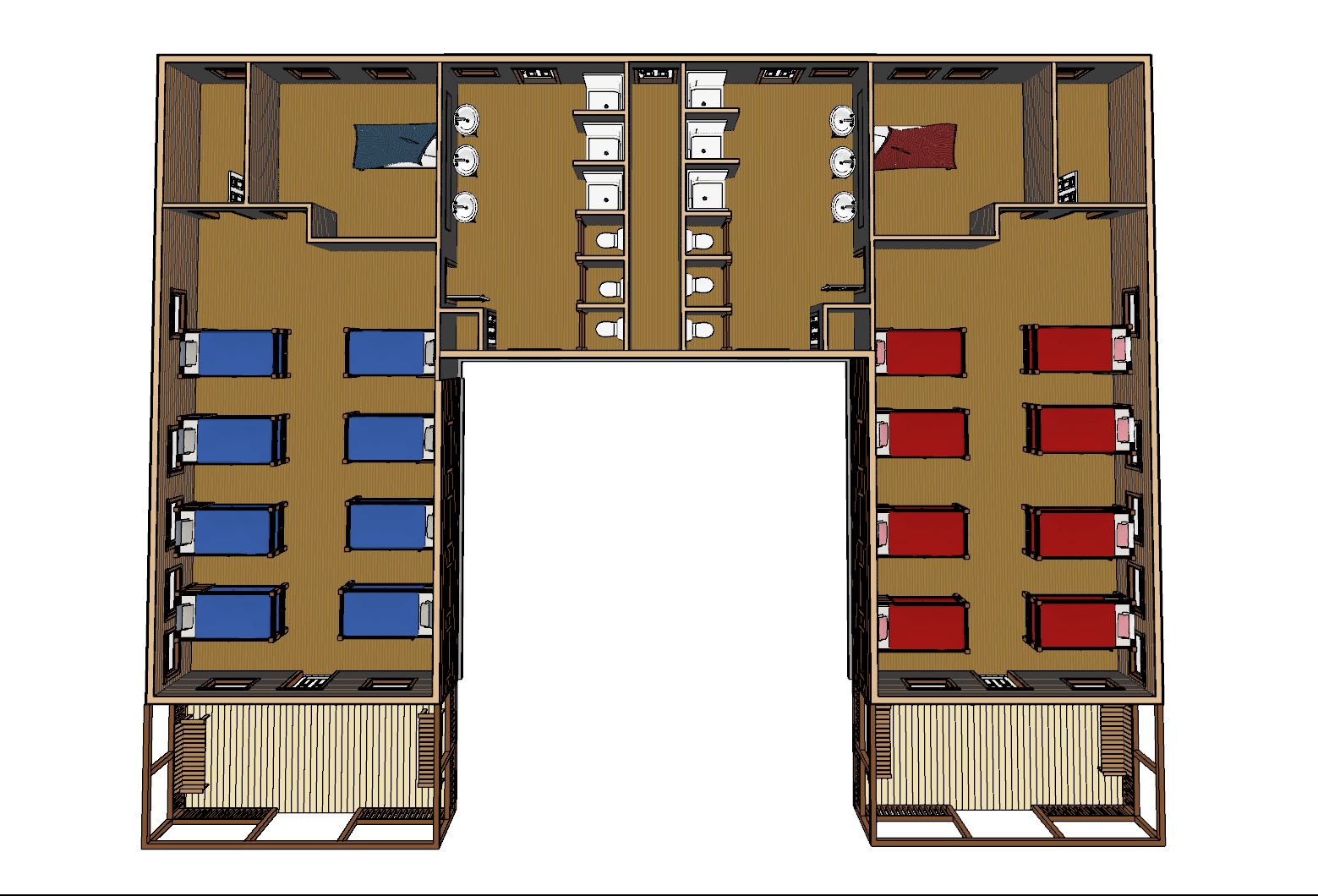 All images are for illustrative purposes only.  Pictured cabins may have been altered from original floor plan.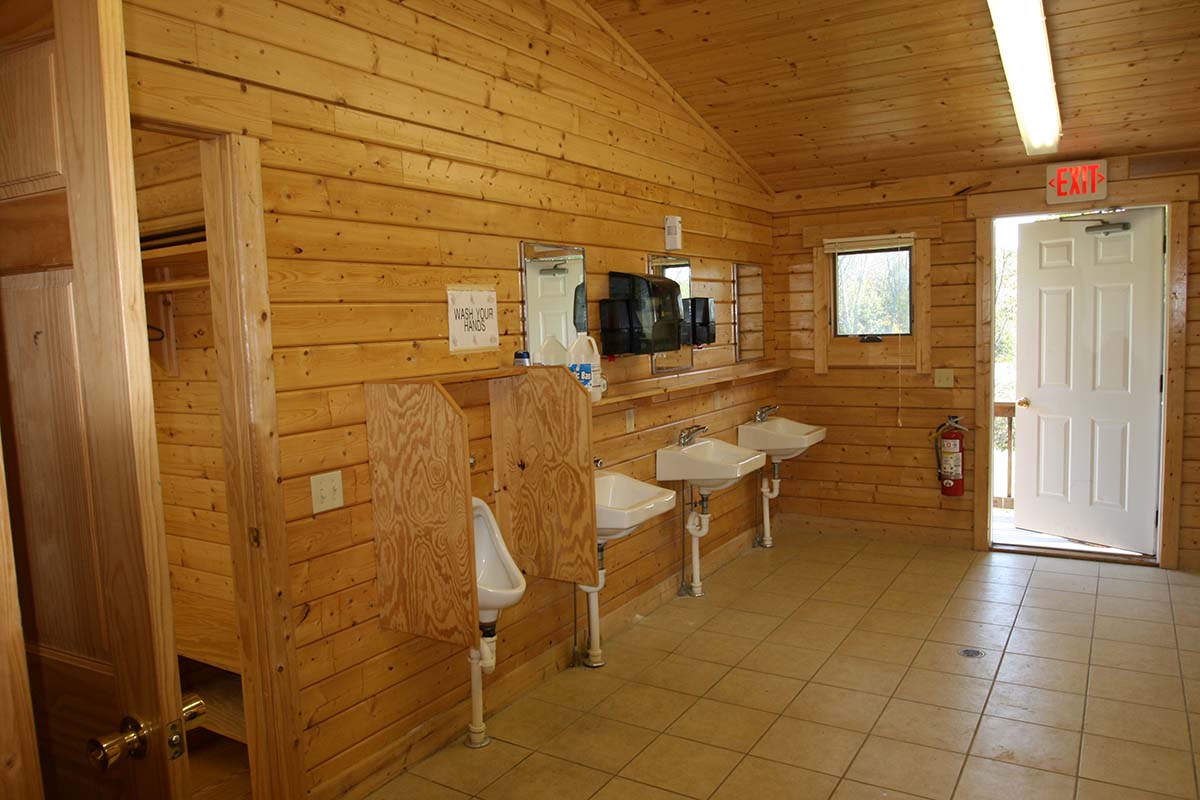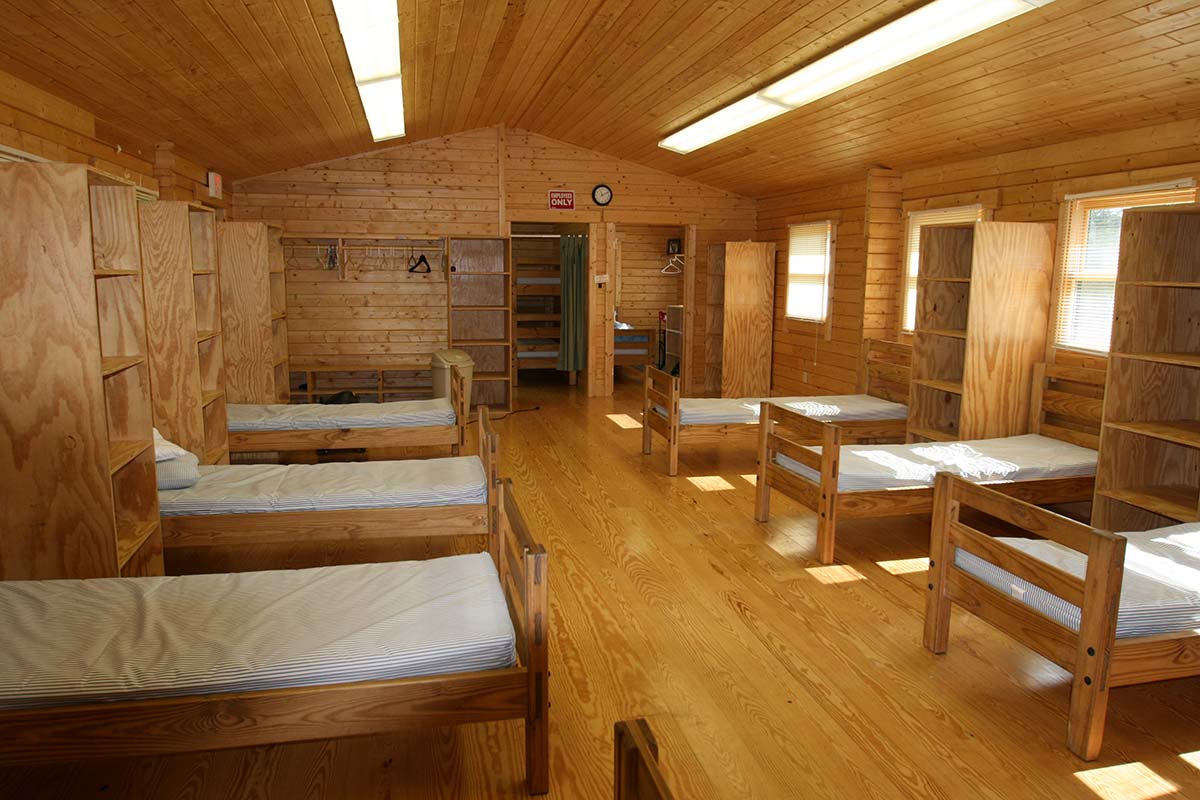 Bunkhouses
What to Expect Inside
The Tranquility Bunkhouse Cabin is shaped like an inverted "U" and divided into two equal symmetrical halves.  Each side has ample sleeping space for campers – 13 in single beds or more in bunkbeds.  There is a large private bedroom for a chaperone, counselor or troop leader with space for a bed and desk.  A storage area offers a place for supplies and gear.  The bathroom with an additional outside entrance offers three showers, three toilets, three sinks and a small closet.  The other half of the bunkhouse cabin is set up the same way. The halves are separated by a storage/utility area where hot water heaters may be placed.  The design easily yields itself to have campers separated by gender.