All-Purpose Cabin Kits
Trap Pond
Whether you're a camping resort, state park, RV resort or rustic campground, the Trap Pond can fit into your business plan.  Picture a Trap Pond serving as a welcome center on your property.   Your guests will be impressed from the moment they arrive on-site.  A favorable first impression is priceless in business.  Your visitors will be drawn to the attractiveness of the Trap Pond while you will appreciate its sturdy low maintenance qualities.
Ideas:
Check-in/Check-out area
General Store/Retail Space
Daycare
Activity Room
Fitness center
Pool House
Coffee house
Standard Floor Plan Layout (Customization Available)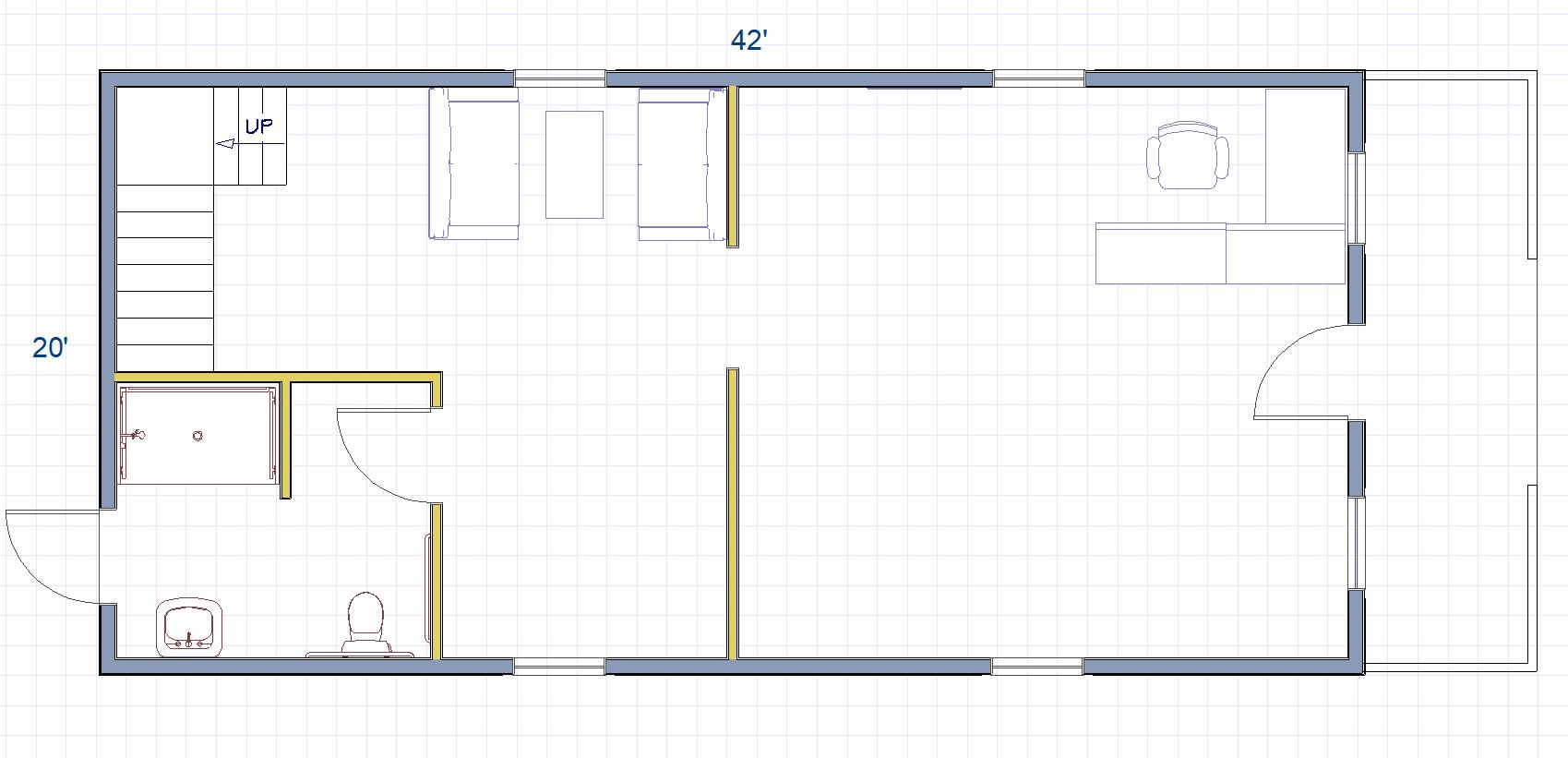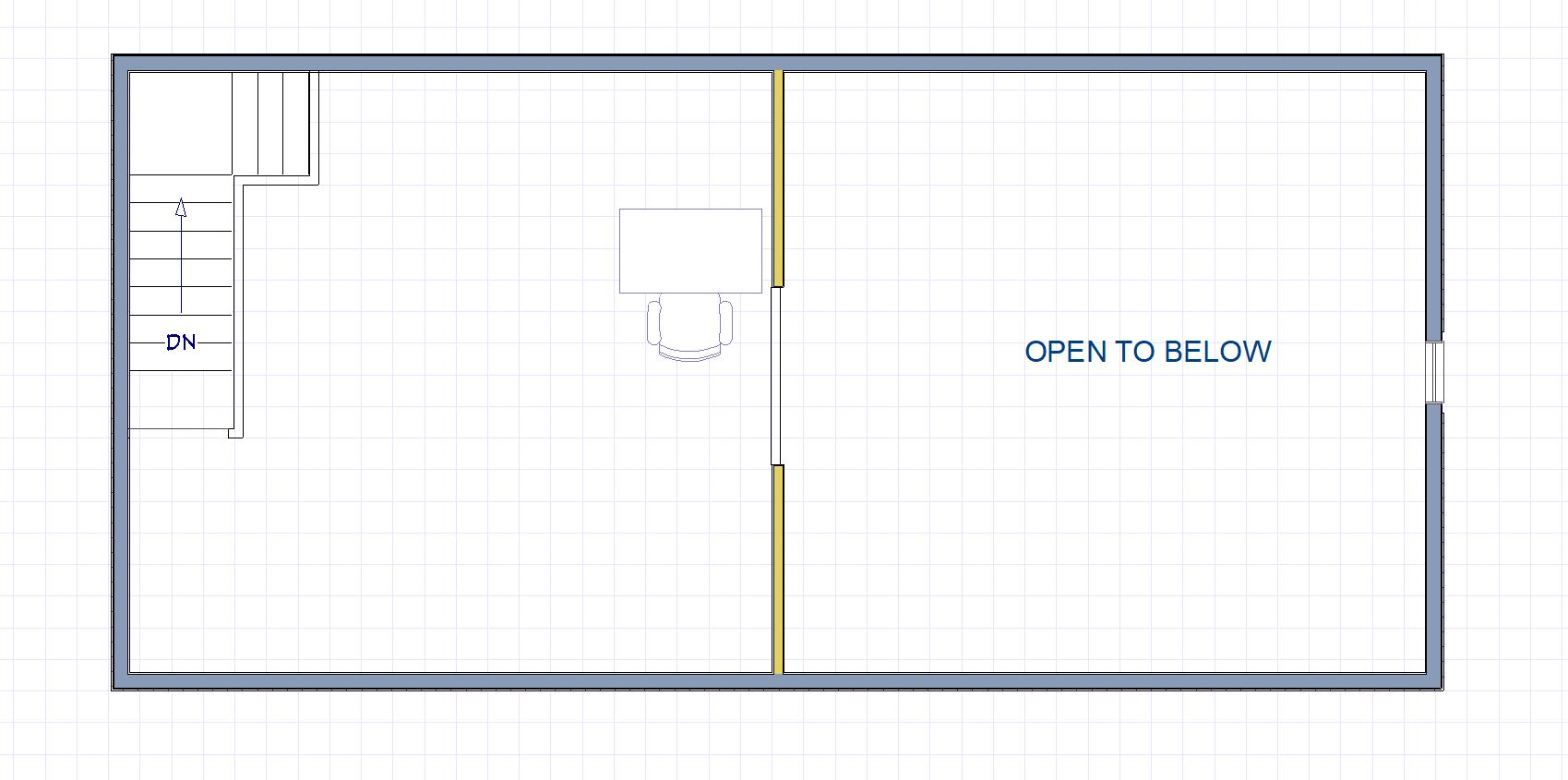 All images are for illustrative purposes only.  Pictured cabins may have been altered from original floor plan.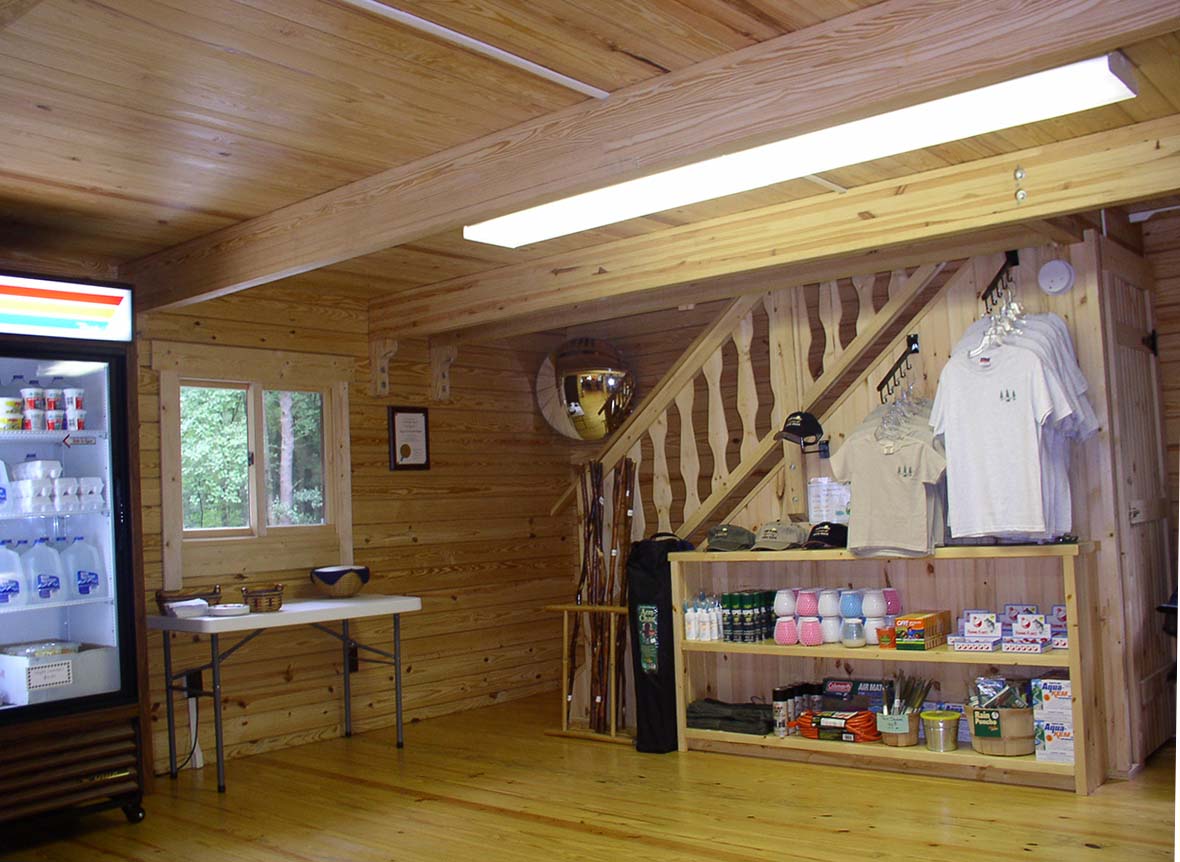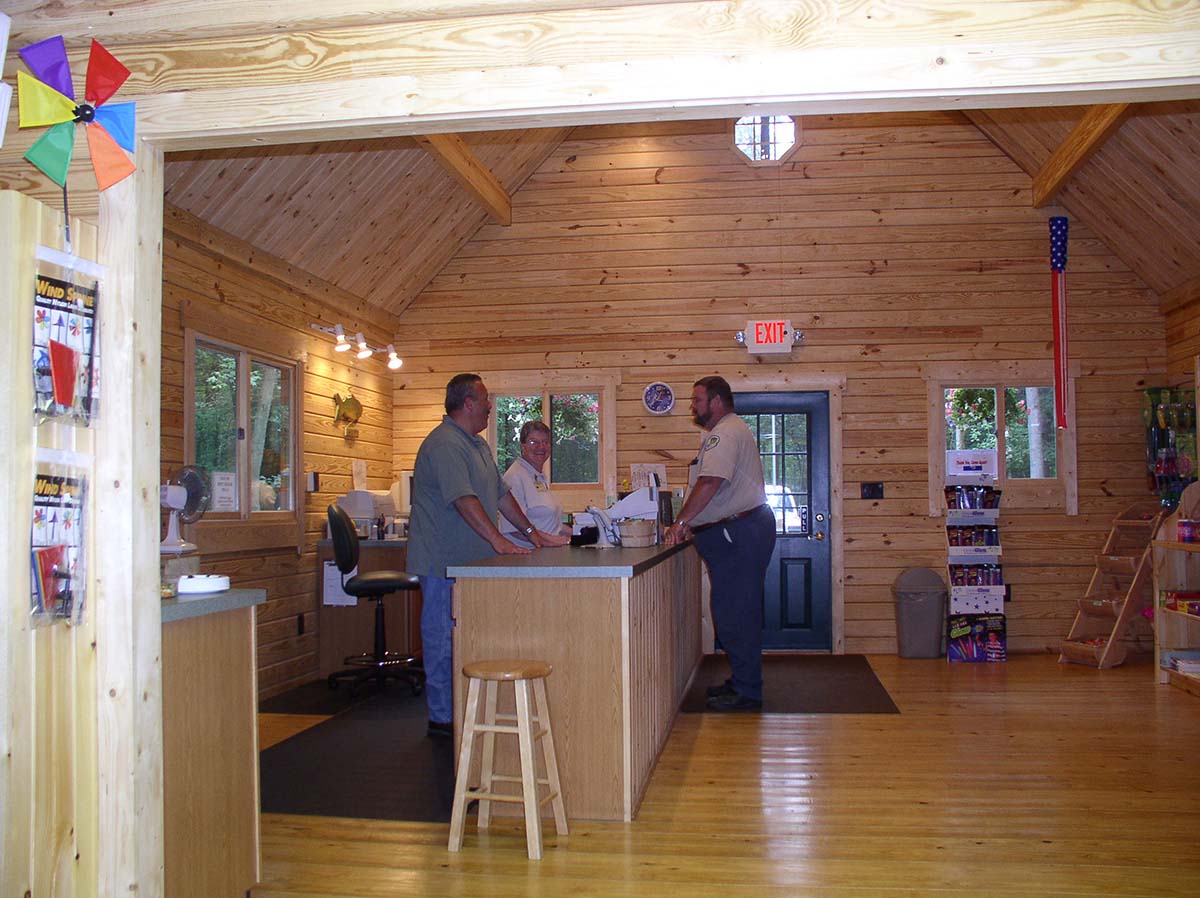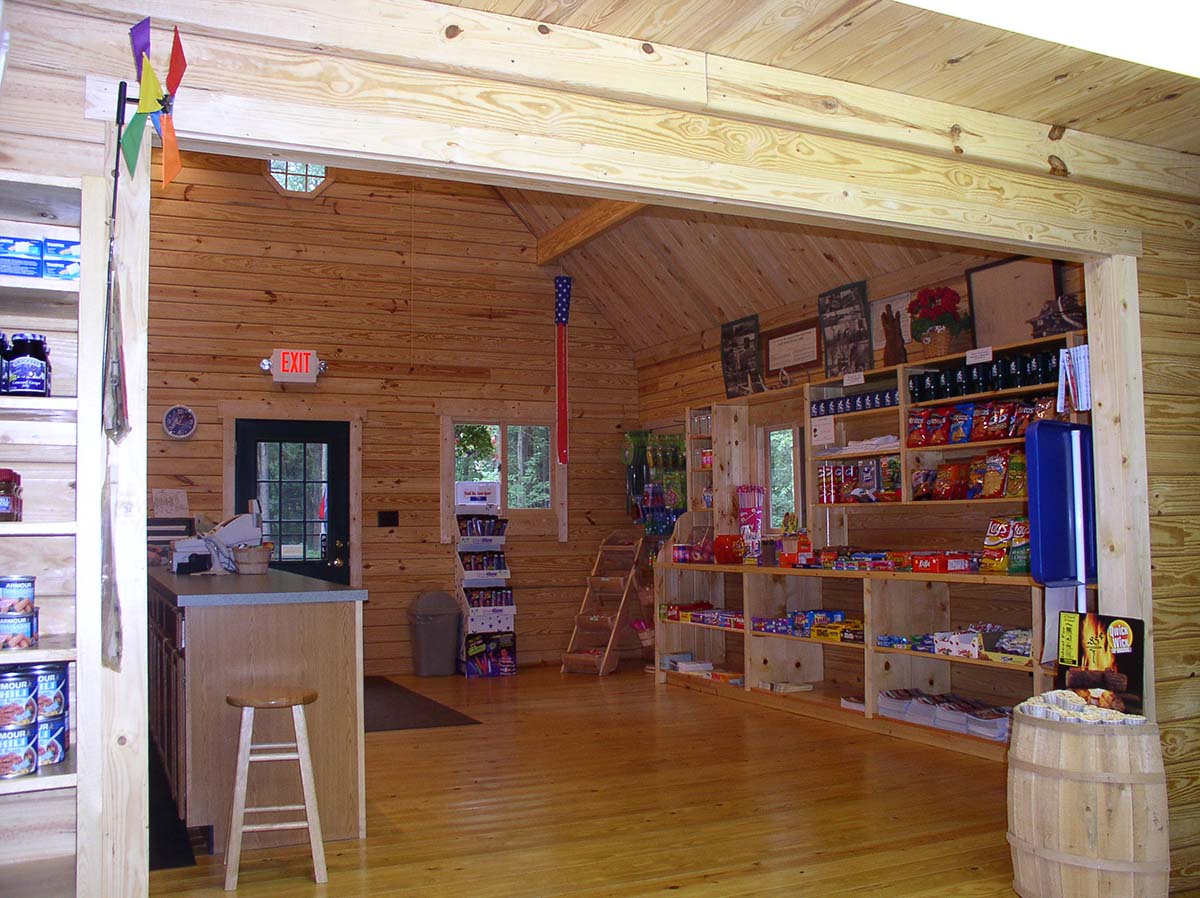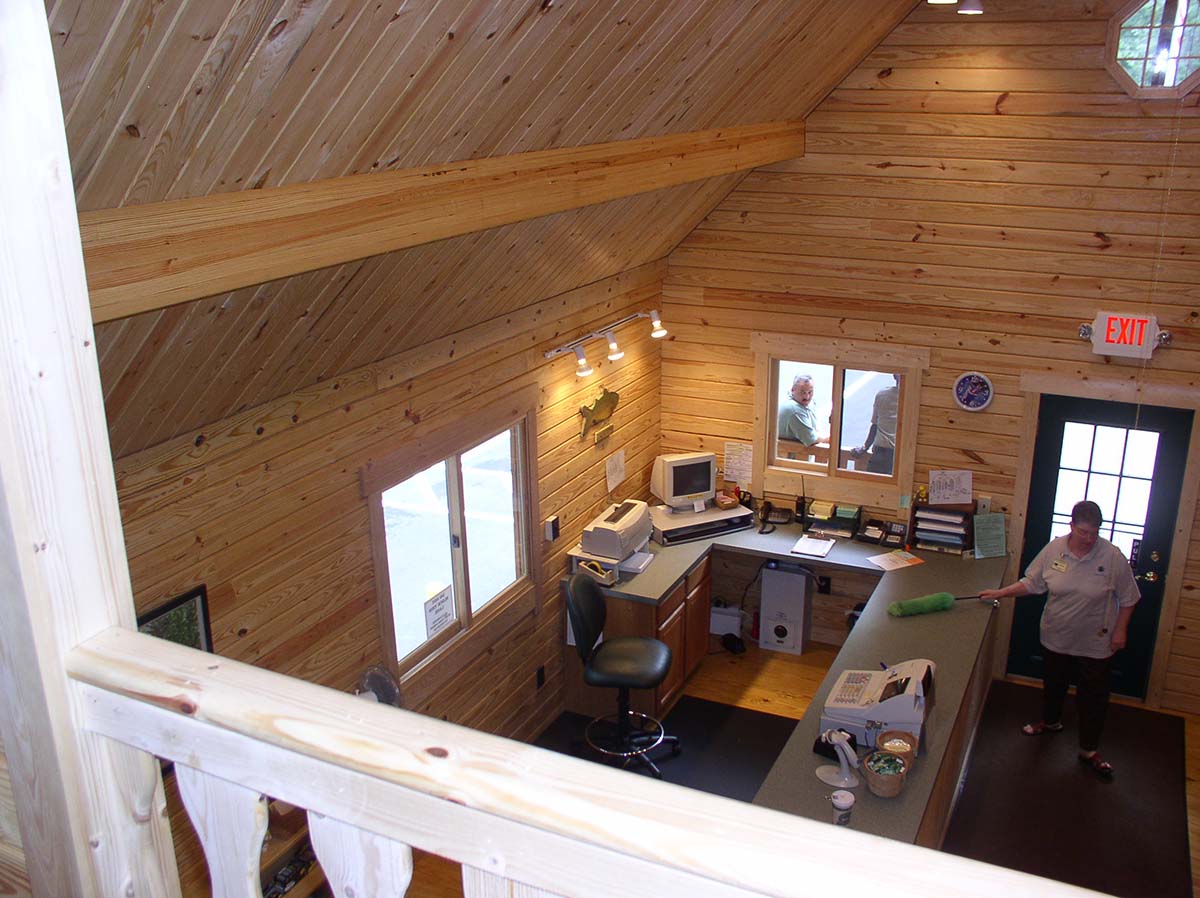 All-Purpose Log Cabin Kits
What to Expect Inside
Since the space of the Trap Pond is completely adaptable, a floorplan can be created to address your property's needs.  Did a guest forget a toothbrush?  You can keep open spaces for a retail area.  Do you or your staff need space?  Private offices can be included in the design.  A drive through window can be added for expedited guest check in.  Areas can be added for storage, restrooms, reception or just about anything else you might need.